Alexandria Ocasio-Cortez Calls Out Sexism as Her Big Pharma Knowledge Is Labeled 'Inadequate': 'This Is What Being a Woman in Politics Looks Like'
Representative Alexandria Ocasio-Cortez of New York accused her critics of sexism after her Big Pharma knowledge was dismissed as "inadequate" by an industry expert.
"This is what being a woman in politics looks like: Disagreements aren't labeled as differing opinions. They're labeled as one's knowledge being 'inadequate,'" Ocasio-Cortez tweeted on Monday.
At issue were the New York congresswoman's recent comments at a hearing on drug pricing in the U.S., during which she questioned whether Big Pharma was profiting from the output of the National Institutes of Health, the country's largest medical research agency.
During the hearing, Ocasio-Cortez asked Dr. Aaron Kesselheim, an associate professor of medicine at Harvard Medical School, whether taxpayers could be considered "early investor[s]" in research and development for medicine through the NIH and, if so, whether they are receiving "any sort of direct return on that investment from the highly profitable drugs that are developed from that research."
Kesselheim confirmed that the public did not receive any direct return, asserting that "when those products are eventually handed off to a for-profit company, there aren't licensing deals that bring money back into the coffers of the NIH. That usually doesn't happen."
"So, the public is acting as an early investor, putting tons of money in the development of drugs that then become privatized, and then they receive no return on the investment that they have made," Ocasio-Cortez said.
"Right," Kesselheim responded.
Citing the exchange, another industry expert, Dr. Derek Lowe, who has worked for several major pharmaceutical companies since 1989, took aim at Ocasio-Cortez in a commentary piece, calling the congresswoman's knowledge of Big Parma "inadequate."
"Representative Ocasio-Cortez: It is absolutely your job to participate in hearings...to question those appearing at them, and to look into such issues," Lowe wrote. "But, it's also your job to know as much about these issues as you can.
"Right now, your knowledge of where drugs come from appears to be seriously inadequate. To be fair, you're definitely not alone in that, but there's no reason not to learn more," Lowe continued. "Unless you, like many of your colleagues on both sides of the aisle, are mostly interested in generating zippy sound bites and looking dynamic for the next round of fund-raising and the next election. In which case, carry on. But that would be sad."
In his commentary, Lowe expressed frustration with "the persistent idea that pretty much all drugs are discovered either at the NIH or with NIH funds, whereupon Big Pharma comes in, scoops them up for beads and trinkets, comes up with a catchy name and goes off to reap the big tall stacks of cash."
The former pharmaceutical company employee said that Ocasio-Cortez's exchange with Kesselheim "reflects this view, albeit with a bit less vivid detail.
"It's wrong. I know that this picture of the drug-discovery process is just irresistible catnip to some people, but it's wrong," he said, explaining that while some drugs are "born in academic labs...such drugs are definitely a minority."
After calling Lowe's comments an example of "what being a woman in politics looks like," Ocasio-Cortez also noted "as a reminder" that she was "not the one who testified about Big Pharma under oath to Congress. It was an expert witness," the congresswoman said, referring to Kesselheim.
Asked to respond to Ocasio-Cortez's comments, Lowe told Newsweek he had "no comment."
It is worth noting that Ocasio-Cortez was not the only member of Congress to question the high prices for drugs while taxpayer dollars were being used to fund early research into new medicine.
During the same hearing, Democratic Representative Ro Khanna of California raised a similar point to Ocasio-Cortez's, questioning whether it would be "fair to say that most of the foundational research is being done with public dollars.
"I mean, this is just sort of common sense, if you know the people who go do their MD-PhDs and want to win Nobel Prizes, they tend to go to universities, not becoming general counsels or vice presidents at pharmaceutical companies. I mean, is that not your experience?" Khanna asked.
"Yes," Kesselheim said. "And actually, I think that's happening more and more. It used to be the case that a lot of large pharmaceutical companies had really big research arms, but in recent years, a lot of those companies have divested from those research arms and instead are looking for the research that's coming out of the academic settings."
"You know, a lot of these scientists go to work every day, and their incentive is to try to cure disease and to make people better and to progress, you know, develop the progress of science. You know, they're not thinking about whether or not they can become a billionaire or whatever because of that," Kesselheim said.
During the hearing, Khanna also brought up a study published last year, which, he noted, showed that between 2010 and 2016 "every drug, all 210 drugs that were approved by the [Food and Drug Administration], were funded by the NIH or public money."
Indeed, the Bentley University researchers behind the study found that "NIH funding contributed to published research associated with every one of the 210 new drugs" approved by the FDA between that time frame.
In a note on the significance of their findings, researchers said that their work should underscore the "significance of public investment in the development of new therapeutics" as well as the "risk that reduced research funding would slow the pipeline for treating morbid disease."
The role of NIH funding thus complements industry research and development, which focuses predominantly on applied research. This work underscores the breadth and significance of public investment in the development of new therapeutics and the risk that reduced research funding would slow the pipeline for treating morbid disease.
Over the past year, the pharmaceutical industry has faced significant scrutiny, with the Trump administration backing calls from both parties for drug price controls.
Department of Health and Human Services Secretary Alex Azar recently proposed sweeping changes to Medicare in a bid that to see prices for cancer drugs and other advanced therapies slashed by 30 percent.
Some have welcomed the plan, which targets Medicare Part B drugs, as a way to make costly drugs more accessible to the public. However, others have warned that the price reduction could come at a greater cost, namely to patients' health, because of the stifling effect it could have on future research and development.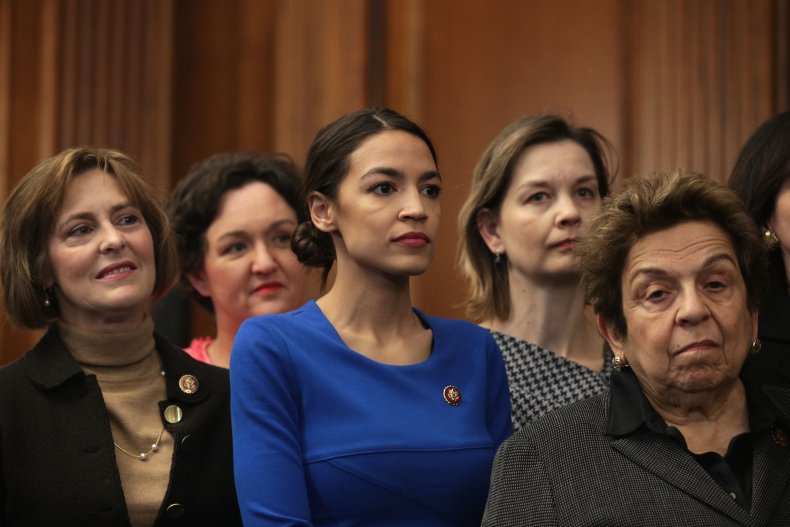 This article has been updated with a response to a request for comment from Dr. Derek Lowe.