Alexandria Ocasio Cortez Calls Robinhood's Block on Trading GameStop, Other Stocks 'Unacceptable'
Representative Alexandria Ocasio-Cortez slammed free-stock trading app Robinhood after it restricted trading of GameStock after Wall Street was sent into a frenzy this week.
"This is unacceptable," the congresswoman tweeted. "We now need to know more about @RobinhoodApp's decision to block retail investors from purchasing stock while hedge funds are freely able to trade the stock as they see fit."
On Thursday, Robinhood and other retail brokerages restricted trading in GameStop and other stocks after shares shot up and led to big losses for hedge funds.
The idea to stick it to Wall Street emerged out of a Reddit chat room, where rookies planned to invest in names like GameStop and AMC Entertainment that are heavily shorted by hedge funds. This week, shares of GameStop and AMC Entertainment ballooned more than 400 and 300 percent, respectively.
However, Robinhood was quick to take drastic steps on Thursday, barring users from being able to freely trade their GameStop stock and only allowing them to close out their positions.
In response, Ocasio-Cortez threatened to hold a congressional hearing over the trading app's actions
"As a member of the Financial Services Cmte, I'd support a hearing if necessary," Ocasio-Cortez wrote.
"Inquiries into freezes should not be limited solely to Robinhood," she added. "This is a serious matter. Committee investigators should examine any retail services freezing stock purchases int he course of potential investigations - especially those allowing sales, but freezing purchases."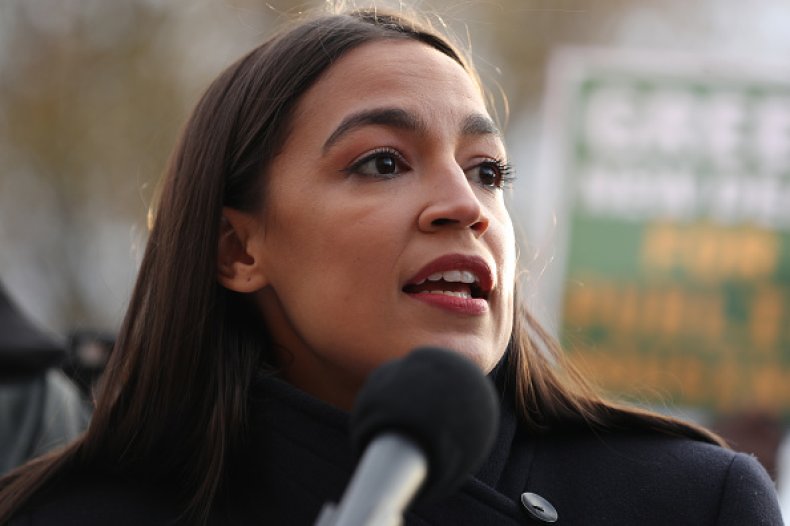 The progressive firebrand's calls for an investigation earned the support of her fellow colleague Representative Ro Khanna who replied, "Yes @aoc. We need an investigation into RobinhoodApp's decision and who influenced that. And this shows the need for a financial transaction tax on hedge fund shorting and SEC regulations on short selling practices."
Just two hours after Robinhood's announcement, shares of GameStop quickly moved into the negative territory, falling 50 percent from Wednesday's closing price.
The financial services company defended its decision to do so in a statement made Thursday.
"We continuously monitor the markets and make changes where necessary. In light of recent volatility, we are restricting transactions for certain securities to position closing only, including $AAL, $AMC, $BB, $BBBY, $CTRM, $EXPR, $GME, $KOSS, $NAKD, $NOK, $SNDL, $TR, and $TRVG," the investment app said in a blog post. "We also raised margin requirements for certain securities."
However, the platform's trading halt has been criticized as an effort to appease Wall Street establishment-types. Even Ocasio-Cortez's political rivals have commented on Robinhood's decision.
Senator Ted Cruz, who has often feuded with the congresswoman, also alluded to the irony of the app's announcement, posting a screenshot of a 2016 tweet from Robinhood that read, "Let the people trade."
Newsweek reached out to Robinhood for comment but did not hear back before publication.