Alexandria Ocasio-Cortez Can't Afford Washington, D.C., Until Congresswoman's Salary Actually Hits
Newly elected New York Democrat Alexandria Ocasio-Cortez made history on Tuesday, becoming the youngest woman ever to be elected to Congress as she won a seat in the House of Representatives.
But the 29-year-old said this week that the move to Washington, D.C., will have to wait.
Ocasio-Cortez was famously waiting tables and bartending before stunning former Representative Joe Crowley in the Democratic primaries. And since her congresswoman's salary doesn't kick in until she actually takes office, that's presented an issue for someone living on a regular person's budget.
In an interview with The New York Times published on Thursday, Ocasio-Cortez called the transition into becoming a lawmaker "very unusual, because I can't really take a salary. I have three months without a salary before I'm a member of Congress. So, how do I get an apartment? Those little things are very real."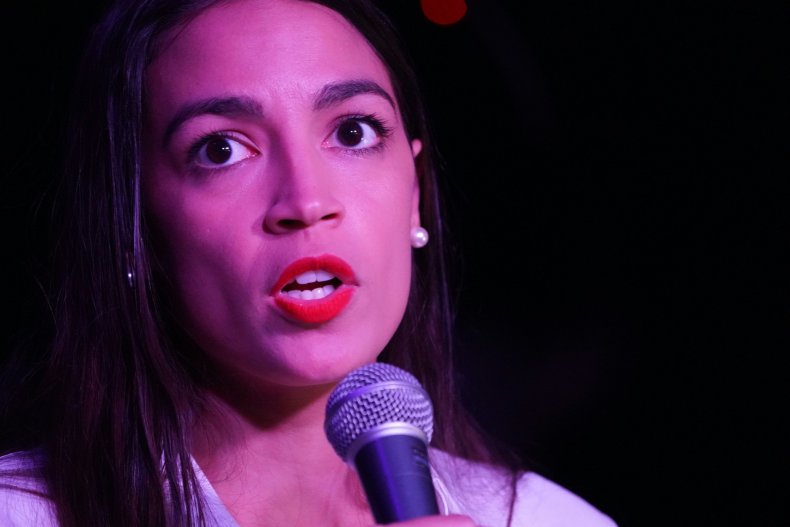 Ocasio-Cortez told the Times that she and her partner had saved and prepared for the logistics of the shift into becoming a congresswoman but that it was still a tough period.
"We're kind of just dealing with the logistics of it day by day, but I've really been just kind of squirreling away and then hoping that gets me to January," she told the paper.
When a reporter posted the section of the Times article to Twitter, Ocasio-Cortez responded by saying the reality was representative of the many hurdles for regular folks who want to become politicians.
"There are many little ways in which our electoral system isn't even designed (nor prepared) for working-class people to lead," she tweeted. "This is one of them (don't worry [by the way - we're working it out!)"
Ocasio-Cortez cruised to victory on Tuesday, the victory largely a formality after winning the primary in a deep blue district. She earned about 78 percent of the vote to Republican Anthony Pappas's 14 percent.