Alexandria Ocasio-Cortez Challenges Lindsey Graham On Impeachment Standards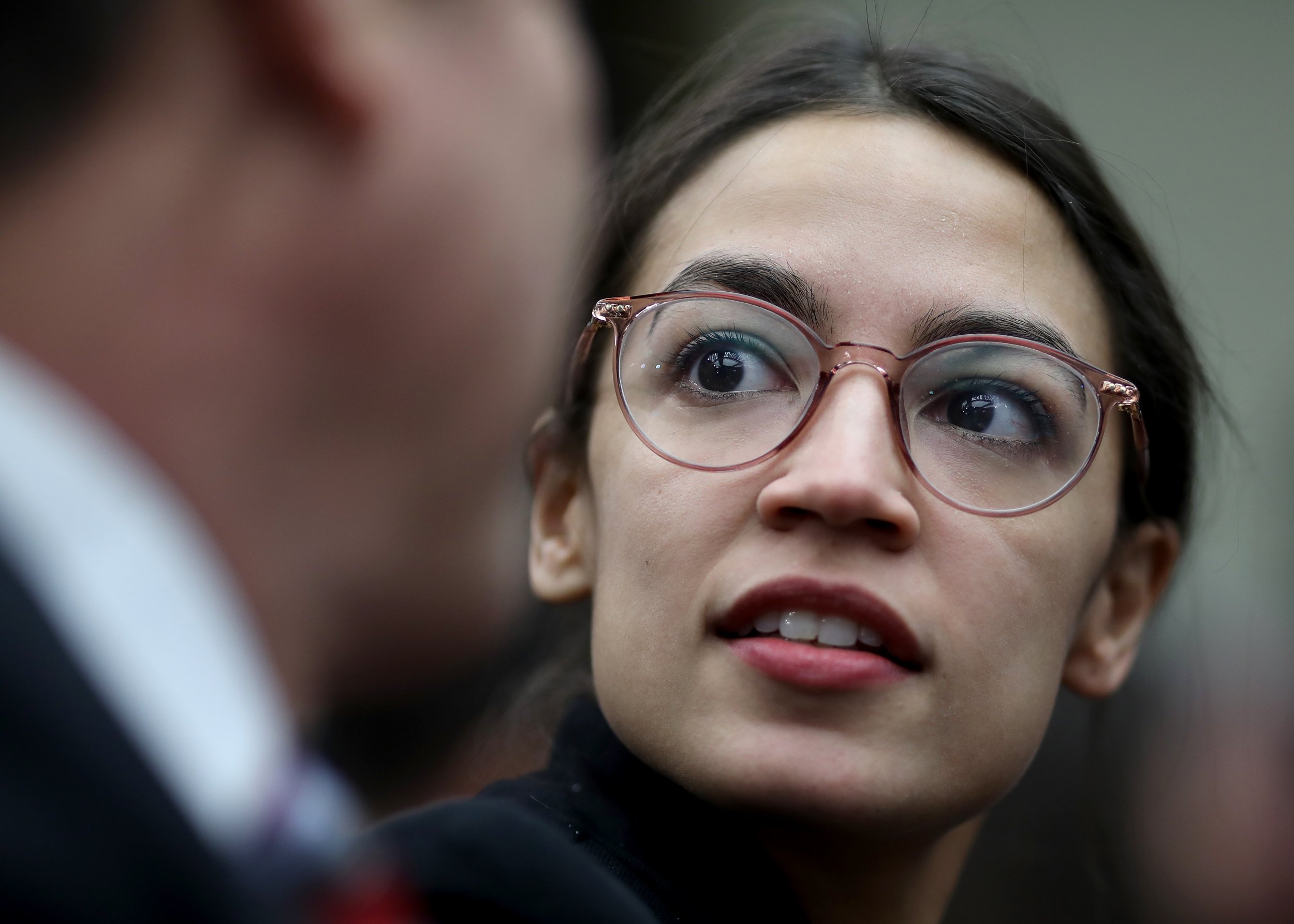 Congresswoman-elect Alexandria Ocasio-Cortez is at it again.
Ocasio-Cortez tweeted on Friday that Sen. Lindsey Graham (R-S.C.) had reversed his stance on the circumstances in which a president can be impeached.
Retweeting an article from The Daily Beast that featured Graham stating on Fox News that he was okay with President Donald Trump "lying about sex."
"Didn't he impeach Bill Clinton over the same thing?" Ocasio-Cortez asked on Twitter.
The New York Democrat followed that tweet with a second one, retweeting a video from NowThis that featured Graham, Sen. Mitch McConnell and Sen. Orrin Hatch criticizing the actions of former President Bill Clinton during his 1999 impeachment hearings.
"You don't even have to be convicted of a crime to lose your job in this constitutional republic. If this body determines that your conduct as a public official is clearly out of bounds in your role," Graham says in the video. "Because impeachment is not about punishment. Impeachment is about cleansing the office. Impeachment is about restoring honor and integrity to the office."
"You don't need to have been convicted of a crime. Impeachment isn't about punishment. It's about cleansing the office," Ocasio-Cortez said, tagging the senator in her tweet. "Sen. Graham himself established a standard that demands Trump's impeachment."
Graham made the comments about President Trump to Fox News' Neil Cavuto on Friday afternoon. The South Carolina senator compared Trump's lies about paying two women to remain silent about alleged affairs to those of President Clinton's affair with Monica Lewinsky.
"I voted against that article of impeachment because I think most people, blindsided, would lie to protect their family. Lying about sex wasn't enough then for me and it's not enough now," Graham said.
However, Graham voted yes on two counts of perjury and obstruction of justice related to the Lewinsky investigation. He voted against a count of perjury related to Paula Jones, an Arkansas woman who said Clinton sexually harassed her.