Alexandria Ocasio-Cortez Slams Republicans, Says Cindy Hyde-Smith's 'Public Hanging' Comment Represents All GOP
Democratic Congresswoman-elect Alexandria Ocasio-Cortez on Thursday slammed the GOP for going "all in" on spending and support for Republican Mississippi Senator Cindy Hyde-Smith in her successful runoff election earlier this week.
Republicans spent large amounts of money and President Donald Trump held two rallies in the state for Hyde-Smith after she was accused of alluding to Mississippi's history of racism and slavery.
"If he invited me to a public hanging, I'd be on the front row," Hyde-Smith joked with a supporter in a video spread on Twitter this month.
".@cindyhydesmith said she'd 'be on the front row' at a 'public hanging' and won a Senate seat. The GOP admits below they went 'all in' for her race," Ocasio-Cortez tweeted, quoting a post by the Republican National Committee about its investment. "This is the Republican Party National org. No GOP member gets to pretend this 'doesn't represent' them unless they disavow it."
The Republican National Committee on Wednesday night proudly detailed the resources it put into helping Hyde-Smith get re-elected. The list included outspending Democrats three to one, recording 2.2 million voter contacts in the state that has 2.9 million residents, and sending 1.5 million texts and 500,000 mailed letters to voters.
"We went ALL IN for @cindyhydesmith in Mississippi," tweeted the committee, which revealed it spent $2.6 million to help her.
Trump said he moved some money from his 2020 reelection campaign to the race for Hyde-Smith, whose seat has long been held by Republicans.
Democrats spent more than $830,000, according to the Daily Beast.
Hyde-Smith beat Democratic challenger Mike Espy, who is African-American and served as former President Bill Clinton's agriculture secretary, 53.9 percent to 46.1 percent, a difference of 68,585 votes.
Espy said Hyde-Smith's "public hanging" remark was "disappointing" and "reprehensible," along with another comment she made that voting should be made more difficult for students at some universities.
"[These comments] are hurtful to millions of Mississippians who are people of goodwill," Espy said. "And they're harmful because they tend to reinforce the stereotypes that have held back our state for so long and that have cost us jobs and harmed our economy."
During a debate with Espy, Hyde-Smith said she would "certainly apologize" to those who felt offended by her comment but that it "was twisted and it was turned into a weapon to be used against me."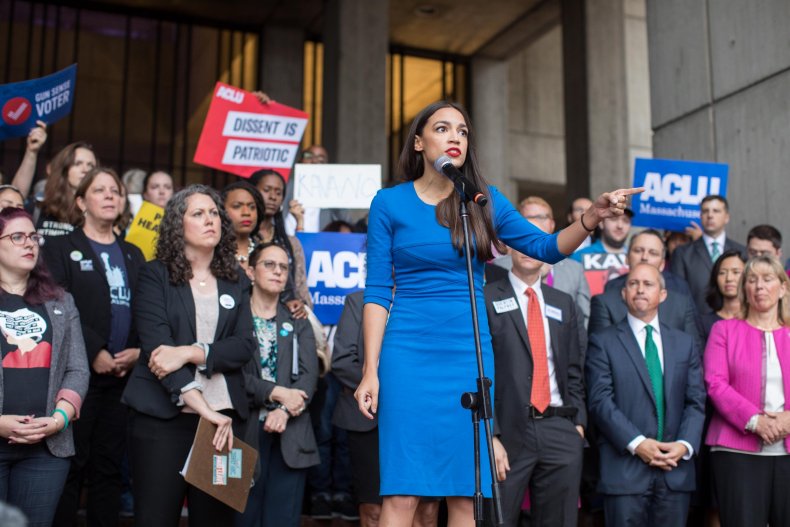 Ocasio-Cortez, who is the youngest woman to be elected to Congress, at age 29, has been speaking out against Republicans even though she has not yet taken her seat.