Alexandria Ocasio-Cortez Condemns Trump's 'Wealth Test' For Immigrants: 'The American Dream Isn't A Private Club With A Cover Charge'
New York Rep. Alexandria Ocasio-Cortez has slammed the Trump administration over its efforts to institute new immigration rules that would make it difficult for immigrants to enter the country if they plan to access public benefits.
On Monday, the government was handed a major victory by the Supreme Court in its bid to see the "public charge" rule enforced, with the court clearing the way for the policy to move forward in a 5-4 vote.
The public charge rule, which was unveiled in August, would allow immigration officials to bar immigrants from obtaining visas or green cards if they are suspected of being reliant on public benefits, including Medicaid and food stamps, in the future.
Ocasio-Cortez condemned the Supreme Court's decision to allow the plan to move forward, calling the Trump administration's bid "shameful."
"America shouldn't have a wealth test for admission," she said. "It's a place where millions of people are descendants of immigrants who came [with] nothing & made a life."
"The American Dream," Ocasio-Cortez said, "isn't a private club with a cover charge—it's the possibility of remaking your future."
For decades, the so-called "American Dream" has served as a beacon for immigrants envisioning a future in the U.S. For many, access to public benefits can be crucial to bringing that future to fruition.
Under the 837-page public charge rule, immigrants would face what has been branded a "wealth test" to determine the likelihood that they might become reliant on public benefits.
The test would be made up of "positive" and "negative" factors, which would be used to evaluate potential use of benefits, with negative factors including variables such as whether an immigrant is employed or is fluent in English.
"Public charge inadmissability" determinations, the Department of Homeland Security states in its rule, will be based on "the totality of the circumstances."
Immigrants who are already in the U.S. legally and who make use of public benefits could also be negatively impacted by the rule if they access those benefits regularly or do not use them, but are deemed likely to access them eventually.
Even before the public charge rule was released, the Trump administration's plans for it had brought about a chilling effect on immigrant communities in the U.S.
In May, the Urban Institute released a study that found that one in seven adults (13.7 percent) in immigrant households had said that either they or their family members had chosen not to participate in a noncash benefit program in 2018 "out of fear of risking future green card status."
Among adults in low-income families, the rate shot up even higher, with one in five (20.7 percent) of adults too afraid to access public benefits out of fear of negatively impacting their green card or visa applications.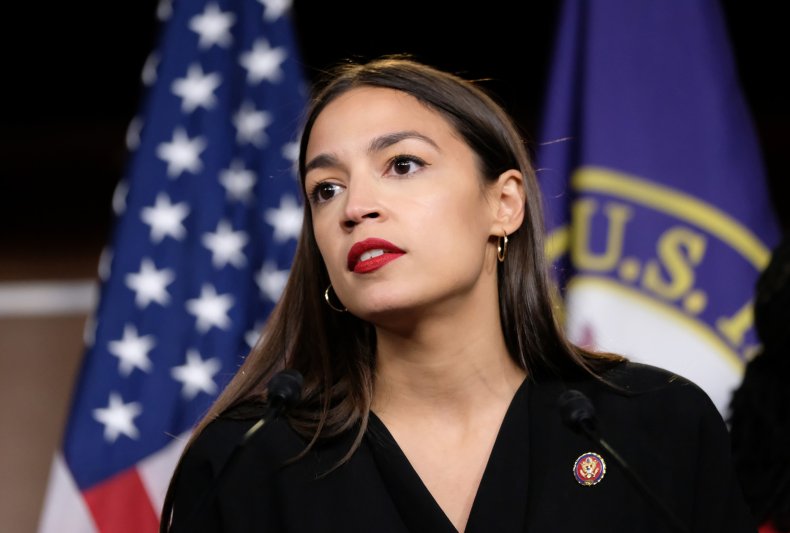 In a statement shared with Newsweek, Ana Maria Archila, the co-executive director of the Center for Popular Democracy, condemned the Supreme Court's decision to allow the Trump administration to move forward with the public charge rule, which it branded as "not only racist," but also "inhumane and dangerous."
"The wealth test will result in real harm to families who will be unable, or too afraid, to seek healthcare or access food and housing," Archila warned.
However, she said, "the fight is not over," as a number of courts continue to weigh cases that challenge the legality of the policy.
With those cases still unfolding, Archila said: "We will continue to organize in our communities to defeat Trump's racist and inhumane immigration policies."
Newsweek has contacted the DHS and Ocasio-Cortez's office for further comment.