Phoenix Congratulate Alexandria-Ocasio Cortez After Dancing Video Attempted Smear
Earlier this week, a video emerged of newly elected Rep. Alexandria Ocasio-Cortez (D-NY) dancing with friends to the song "Lisztomania" by the French band Phoenix while she was studying at Boston University in 2010.
The clip was shared by an anonymous account in what appeared to be an attempt to smear her just a day before she was sworn into office. But now, the band itself has congratulated the congresswoman in a tweet posted on Friday.
Read more: Alexandria Ocasio-Cortez and eight other freshmen to watch in the 2019 Congress
"@AOC, Congratulations on being the youngest woman ever being elected to Congress! Tendrement, Phoenix," the indie group tweeted from their official account ("tendrement" is the French word for "tenderly.")
As well as featuring the song, the video was also a tribute to a famous dance scene in the 1985 comedy-drama "The Breakfast Club." After the clip went viral two of the film's stars, Molly Ringwald and Ally Sheedy, also lent their support to Ocasio-Cortez.
"That's it, Alexandria you're in the club! @allysheedy1 #AlexandriaOcasioCortez #DemsTakeTheHouse," Ringwald wrote in a post which Sheedy retweeted with a "clapping" emoji.
The video first surfaced after being posted by the Twitter account @AnonymousQ1776—which has since been deleted—accompanied by the words: "Here is America's favorite commie know-it-all acting like the clueless nitwit she is."
The tweet seemingly backfired as many social media users rushed to her defence, with many pointing out that there was nothing wrong with someone enjoying themselves.
"Now she's totally done for. Newly unearthed video reveals that when @AOC was in college, she was ... adorable," Karen Tumulty, a columnist for the Washington Post wrote.
"Oh look! @AOC acted like a typical high-school teenager when she was a teen-ager in high-school. Clutch your pearls, everyone," tweeted CNN journalist Ana Navarro. "Surely folks obsessed with Ocasio-Cortez know only thing accomplished with constant attacks on her, is making her star rise higher. This is stupid."
Seemingly unfazed, Ocasio-Cortez even created her own response to the clip, posting a video of herself dancing in front of her new office.
"I hear the GOP thinks women dancing are scandalous. Wait till they find out Congresswomen dance too! Have a great weekend everyone :)" she tweeted.
In a statement to The Hill on Friday, the congresswoman spoke about her reaction to the emergence of the video.
"It is not normal for elected officials to have a reputation for dancing well and I'm happy to be one," she told The Hill. "I think it is just funny what is considered to be disqualifying. It is unsurprising to me that Republicans would think having fun should be disqualifying or illegal."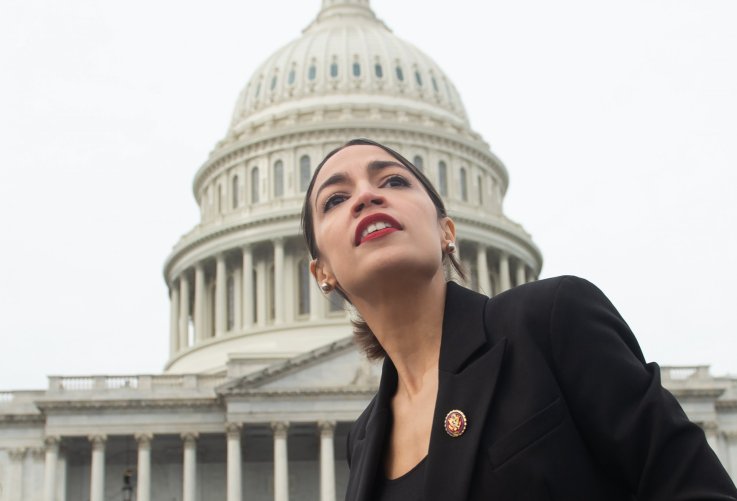 Phoenix Congratulate Alexandria-Ocasio Cortez After Dancing Video Attempted Smear | U.S.