Alexandria Ocasio-Cortez Defends Sha'Carri Richardson, Says Pot Ban is 'Racist'
The U.S. Anti-Doping Agency (USADA) on Friday banned American sprinter Sha'Carri Richardson from running in the Tokyo Summer Olympics later this month after she tested positive for marijuana at the Olympic Trials. Rep. Alexandria-Ocasio-Cortez (D-NY) took a shot at the International Olympic Committee (IOC), saying their policy is "colonial" and "racist."
"The criminalization and banning of cannabis is an instrument of racist and colonial policy," Ocasio-Cortez tweeted Friday afternoon. "The IOC should reconsider its suspension of Ms. Richardson and any athletes penalized for cannabis use. This ruling along w/ IOC denial of swim caps for natural hair is deeply troubling."
USADA CEO Travis T. Tygart said in a press release that Richardson's situation is "heartbreaking on many levels."
"The rules are clear, but this is heartbreaking on many levels; hopefully, her acceptance of responsibility and apology will be an important example to us all that we can successfully overcome our regrettable decisions, despite the costly consequences of this one to her," Tygart said.
Richardson, 21, won the women's 100-meter finals at the U.S. Olympic Team Trials last month in Eugene, Oregon, where smoking marijuana is legal for both recreational use and medicinal purposes. The U.S. Anti-Doping Agency on Friday morning banned Richardson from competing for one month, which includes the Tokyo Games that begin July 23.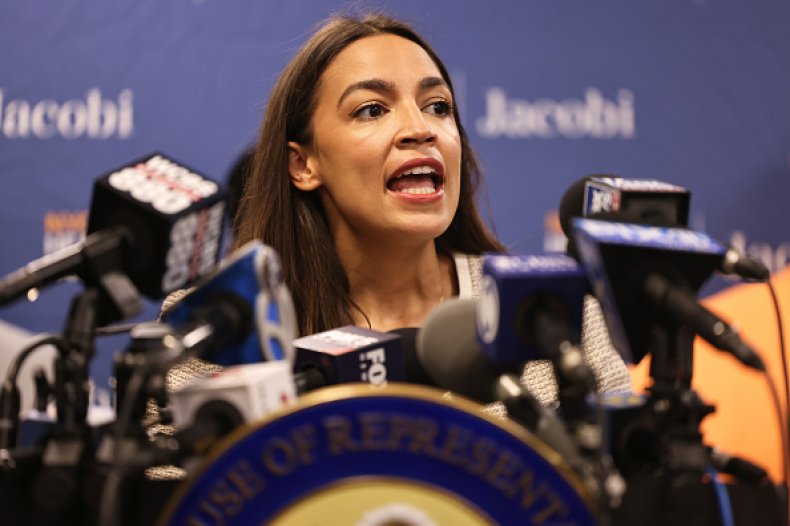 "I want to take responsibility for my actions," Richardson said Friday morning on the Today show. "I know what I did. I know what I'm supposed to do. I know what I'm allowed not to do, and I still made that decision."
Richardson went on to say she's "human" but just runs a "little faster" than other humans.
"Standing here, I'd just say don't judge me, because I am human," Richardson said. "I'm you, I just happen to run a little faster."
After she won the 100-meter race at the Trials to secure a spot on Team USA, she revealed on TV that she had just lost her biological mother. On Friday, Richardson said she took the cannabis because of the "emotional panic" she endured upon learning of her mother's death.
The World Anti-Doping Agency (WADA) also bans marijuana, which isn't typically known to be a performance-enhancing drug.
"Sha'Carri Richardson's situation is incredibly unfortunate and devastating for everyone involved," USA Track & Field said in a statement. "Athlete health and well-being continue to be one of USATF's most critical priorities, and we will work with Sha'Carri to ensure she has ample resources to overcome any mental health challenges now and in the future."
Richardson grew up in the Oak Cliff sector of South Dallas and went to the famed Carter High School. She went on to run at LSU, where she set collegiate sprinting records.
She ran a time of 10.86 seconds at the Olympic Trials, but she also has a time of 10.72 in April, which is the second-fastest time in the world this season. Her 10.72 in Miami was also the sixth-fastest 100-meter time in history by a woman.