Alexandria Ocasio-Cortez Questioned by Democratic Senator: 'I'm a Little Confused Why She's the Thing'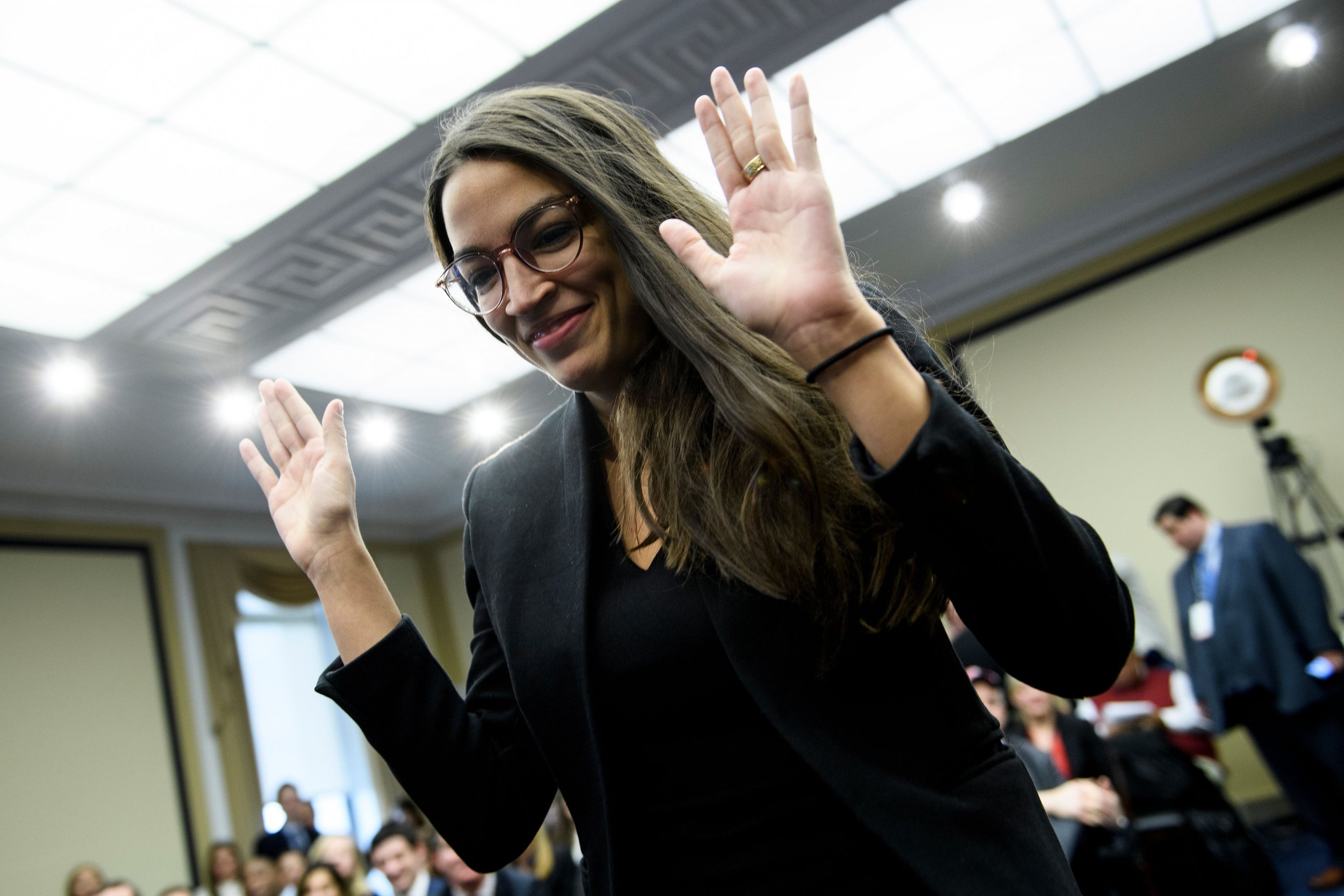 Outgoing Democratic Senator Claire McCaskill has questioned the meteoric rise of Democratic Congresswoman-elect Alexandria Ocasio-Cortez, wondering aloud "why she's the thing."
"I'm a little confused why she's the thing," McCaskill told CNN in an exit interview on Monday. "But it's a good example of what I'm talking about, a bright shiny new object, came out of nowhere and surprised people when she beat a very experienced congressman."
Ocasio-Cortez unseated leading House Democratic Representative Joe Crowley, who was a 10-term incumbent, in the biggest primary upset since 2014. The democratic socialist won New York's 14th Congressional District in the November midterm election and made history by becoming the youngest woman to be elected to Congress at the age of 29.
McCaskill admitted "I don't know her" but continued to doubt Ocasio-Cortez's credentials.
"She's now talked about a lot. I'm not sure what she's done yet to generate that kind of enthusiasm, but I wish her well," McCaskill said. "I hope she hangs the moon."
The two-term Missouri Democratic senator who lost to Republican Josh Hawley, backed by President Donald Trump, in last month's midterms, added that she hopes Ocasio-Cortez "realizes that the parts of the country that are rejecting the Democratic Party, like a whole lot of white working-class voters, need to hear about how their work is going to be respected."
"The rhetoric is cheap," McCaskill concluded. "Getting results is a lot harder."
Ocasio-Cortez during her campaign and before taking her seat in January has raised her profile by taking to social media to call out the views of Republicans and more conservative Democrats, as well as their policies.
She has spoken out against the Trump administration, calling it "criminal from the start," and hit members of the Trump family. Ocasio-Cortez trolled the president's eldest son Donald Trump Jr. as having a "very, very large brain," and the president's son-in-law and senior White House adviser Jared Kushner as "the smartest, hard-working, most fitting person" for the chief of staff job.
Ocasio-Cortez, a former bartender and campaign organizer for Senator Bernie Sanders, has been doubted by some for her young age and relative inexperience in politics.
Counselor to the President Kellyanne Conway earlier this month called Ocasio-Cortez a "29-year-old congresswoman who doesn't seem to know much about anything when you ask her basic concepts about the economy, or the Middle East, military funding." Conway lodged the attack after Ocasio-Cortez tweeted that outgoing Chief of Staff John Kelly was "straight up exposed for lying" about Democratic Congresswoman Frederica Wilson.
"Really embarrassing, and for her to even use a slur against him," Conway said of Ocasio-Cortez.