GOP Pollster Tells Fox News Alexandria Ocasio-Cortez Would Be Democrats' Best Hope of Beating Trump
Republican pollster Frank Luntz has suggested that Representative Alexandria Ocasio-Cortez would be the Democratic party's best candidate to challenge President Donald Trump in 2020 if she were legally able to run.
"The key is authenticity," Luntz told Fox News host Laura Ingraham Tuesday evening. "You want to say what you mean, mean what you say," he continued. "You want to be able to look straight at the camera and be yourself. And at least half of them [the 2020 Democratic candidates] are trying to be something that they're not," he argued.
Ingraham then pointed out that Ocasio-Cortez, despite her disagreements with the congresswoman's policy ideas, "seems very genuine. And she looks like she's having fun."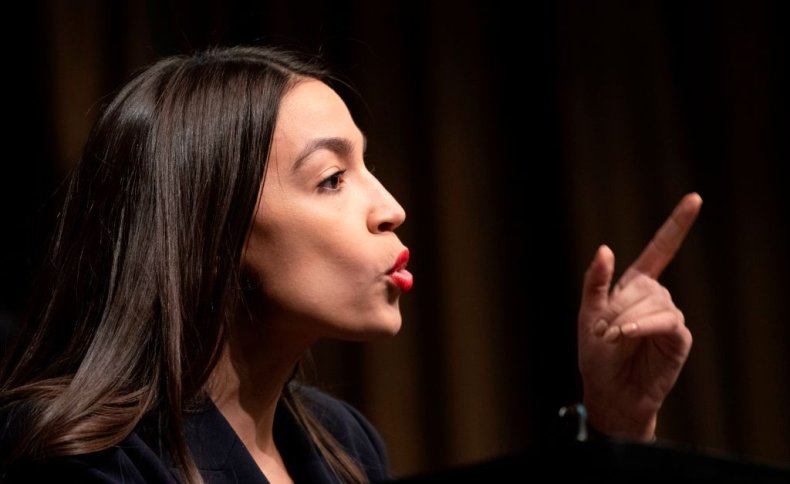 Luntz agreed wholeheartedly, suggesting she'd be the best option to take on Trump. "No one is having a better time at politics than Donald Trump and AOC," the pollster asserted. "They should run against each other, even though legally she can't," he added, as Ingraham laughed.
Ocasio-Cortez, a progressive from New York, has shot into the national spotlight as one of the country's most well-known politicians, but she is ineligible to run for president because she is too young. The Constitution specifies that the president must be 35 years old when they take office, and Ocasio-Cortez is only 29.
Regardless of her age and recent arrival in Washington, the freshman representative's policy ideas have become some of the most discussed nationwide. Many of the candidates running for the Democratic party's 2020 nomination have backed Ocasio-Cortez's Green New Deal and she has become one of the leading voices among the party's left-wing progressives.
"She is the leader. Everybody knows it, everybody feels it," liberal documentary filmmaker Michael Moore said in February. "She's the leader of this mass movement."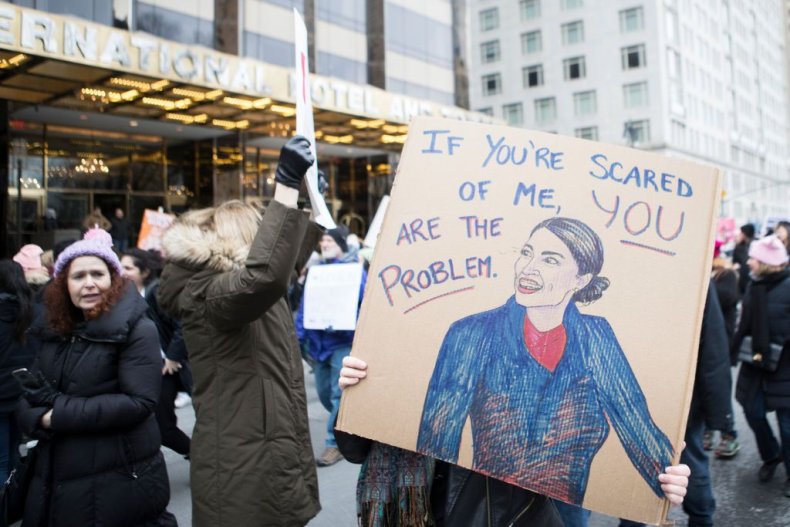 Previously, Luntz has also pointed out that progressives' campaign against corporate greed and low tax rates for the country's wealthiest appear to be working.
"It's interesting, 45 percent of Trump voters say some companies make such big profits it can't be justified," the pollster said in a previous interview on Fox News this week. He also said he believes Senator Bernie Sanders will likely secure the Democratic nomination. However, he explained that he does not believe the progressive candidate will do well against Trump in the general election.
"The Democrats who have moved to the left are in tune with Democratic Party, just not in tune with mainstream America on this issue of capitalism," Luntz said.