Alexandria Ocasio-Cortez's Statements on ICE, Middle Class Don't Always Add Up
New York Congressional candidate Alexandria Ocasio-Cortez, who identifies as a Democratic-Socialist, has faced increased media scrutiny and a number of high-profile attacks from both Republicans and establishment Democrats since beating 10-term incumbent Congressman Joe Crowley in her district's primary last month.
In a publicity stunt, right-wing commentator Ben Shapiro, who is not running for office, offered the 28-year-old $10,000 to debate him publically, then used her refusal as an excuse to retweet his fans, saying he would "destroy her intellectually."
In July, Trump-backed Florida gubernatorial candidate Representative Ron DeSantis referred to Ocasio-Cortez as a "girl…or whatever she is," to a laughing crowd during a campaign event.
Former Democratic Senator Joe Lieberman penned an opinion piece for The Wall Street Journal asking Democrats to consider voting for Representative Joe Crowley despite his primary loss.
Since winning her election, Ocasio-Cortez has embarked on a national media tour with the goal of elevating other progressive candidates. In so doing, the candidate has opened herself to criticism by using sweeping terms to describe complicated ideas and sometimes showing a misunderstanding of the way governmental agencies work.
In an interview with The Intercept in May, Ocasio-Coretz seemed to buy into the myth that U.S. Immigration and Customs Enforcement (ICE) was required to fill 34,000 beds with detainees every night. "ICE is the only criminal investigative agency, the only enforcement agency in the United States, that has a bed quota," she said. "So ICE is required to fill 34,000 beds with detainees every single night, and that number has only been increasing since 2009."
Between 2009 and 2016, ICE was required to have 34,000 beds ready each night but not to fill them, according to former Homeland Security secretary Jeh Johnson. That requirement was eliminated as of 2017.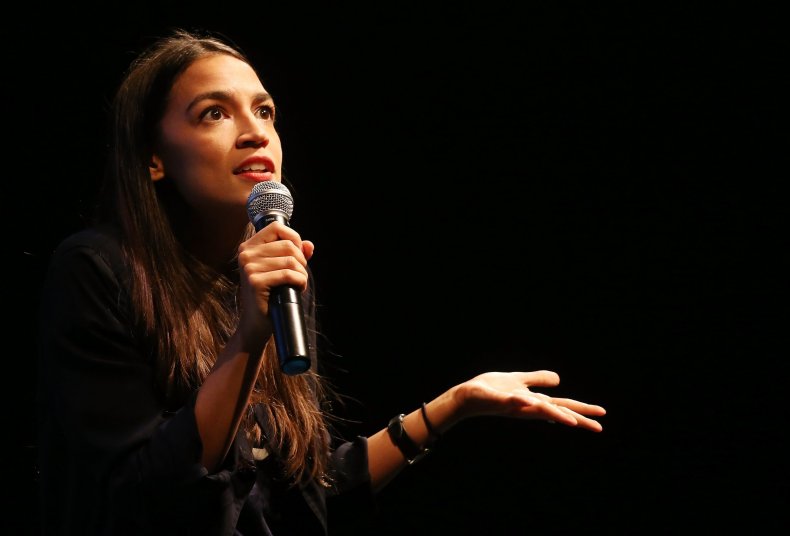 Ocasio-Cortez also made some claims about the middle class that didn't add up. "Unemployment is low because everyone has two jobs," she said on PBS's Firing Line this July. "Unemployment is low because people are working 60, 70, 80 hours a week and can barely feed their family."
According to the Bureau of Labor Statistics (BLS), the number of people working two jobs has remained at about 5 percent since 2010, and has slowly been receding from its 1996 peak of 6.2 percent.
The BLS also found that on average, laborers at private companies worked 35 hours a week, not 60 to 80.
In an August interview with Pod Save America, Ocasio-Cortez said that "this upper-middle class is probably more moderate, but that upper-middle class does not exist anymore in America."
The upper-middle class in America is actually growing. According to a 2016 Urban Institute Study, the wealth strata actually increased from from 12.9 percent of the American population in 1979 to 29.4 percent of the population in 2014.
Ocasio-Cortez is far from the only candidate or elected official to make factual errors or exaggerate the truth during interviews with the press. But as The Washington Post's Glenn Kessler pointed out Friday morning in a fact-check, "With celebrity comes scrutiny. Ocasio-Cortez has come under fire for dismissing concerns about the anticipated costs of her proposals and offering too-glib answers."
Requests for response from the Ocasio-Cortez campaign were not immediately answered.