Alexandria Ocasio-Cortez Fake Nude Photos Debunked By Foot Fetishist
A foot fetishist discredited a Reddit post that falsely claimed to show a nude image of New York representative Alexandria Ocasio-Cortez, Vice reported.
An image of legs in a bathtub, with text reading "alexandria ocasio-cortez.instagram.post.9-3-2016," was posted to Reddit over the weekend. The image and text previously appeared on Twitter, 4chan, and online forums used for revenge porn, according to Vice. The photographer's breasts are also reflected in the faucet of the bathtub when the image is zoomed, according to Vice.
But foot fetishists from the site WikiFeet, which catalogues photos showing female celebrities' feet, said the feet pictured on Reddit were not Ocasio-Cortez's.
"I'm a contributor to wikifeet and even I have never seen a second toe like that!" Reddit user jokes_on_you commented on the image. The comment also included a link to an image showing the Congresswoman wearing sandals.
When asked about being able to discern the difference in feet, the user told Vice "Because we can't dorsi- or plantarflex our 2nd-5th toes independently I knew it wasn't a matter of the toe being bent. I thought that maybe she has some form of brachydactyly but her Wikifeet page has clear evidence to the contrary. So it was clear to me that it wasn't her feet."
The photo in fact shows Sydney Leathers, who exchanged sexual text messages with former New York representative Anthony Weiner.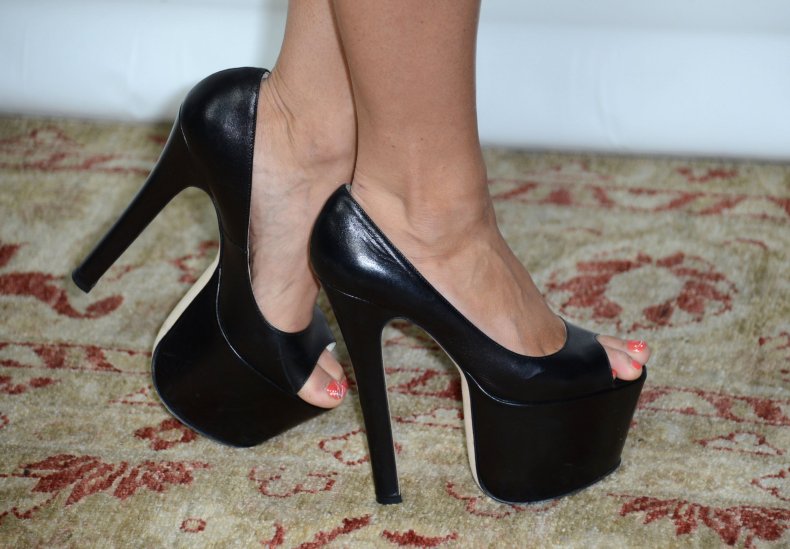 Ocasio-Cortez has been a prominent presence in the news cycle in recent months. The freshman representative has advocated a range of progressive policies and endorsed stances that lean left of many other Democratic officials.
While she has drawn favorable attention from young and progressive voters, conservative pundits have ridiculed her proposals and launched misogynistic attacks.
While speaking on Fox Business show Lou Dobbs Tonight last week, chairman of pro-Trump Great America PAC Ed Rollins called Ocasio-Cortez "the little girl who wants to do Reagan, pre-Reagan economics and 70 percent taxes," The Hill reported.
Rollins was referring to pre-released comments the representative made during an interview with 60 Minutes, which aired in full on Sunday. Ocasio-Cortez suggested that the wealthiest Americans could pay up to 70 percent income taxes to help pay for a proposed plan to address climate change. The Green New Deal, which is supported by 40 other Democrats, entails completely shifting the country to renewable electricity and eliminating carbon emissions within 10 years.
Ocasio-Cortez, who has proved apt at using Twitter to challenge critics, hit back at Rollins.
"GOP loves to insult my intelligence, yet offers *this* as their best + most seasoned opposition to my policy proposals.If anything, this dude is a walking argument to tax misogyny at 100%. Republicans rob everyone the opportunity of real policy debate by resorting to this," she wrote.
Other Trump supporters criticized the Congresswoman last week for a video that showed her dancing to Phoenix's "Lisztomania" while in college.
Many on social media defended Ocasio-Cortez.
The representative appeared to have the last laugh, posting a video of her dancing into her Congressional office.