Alexandria Ocasio-Cortez Fires Back at Critics over 'Wack' Pro-Amazon Billboard: 'This Isn't For/By NYers'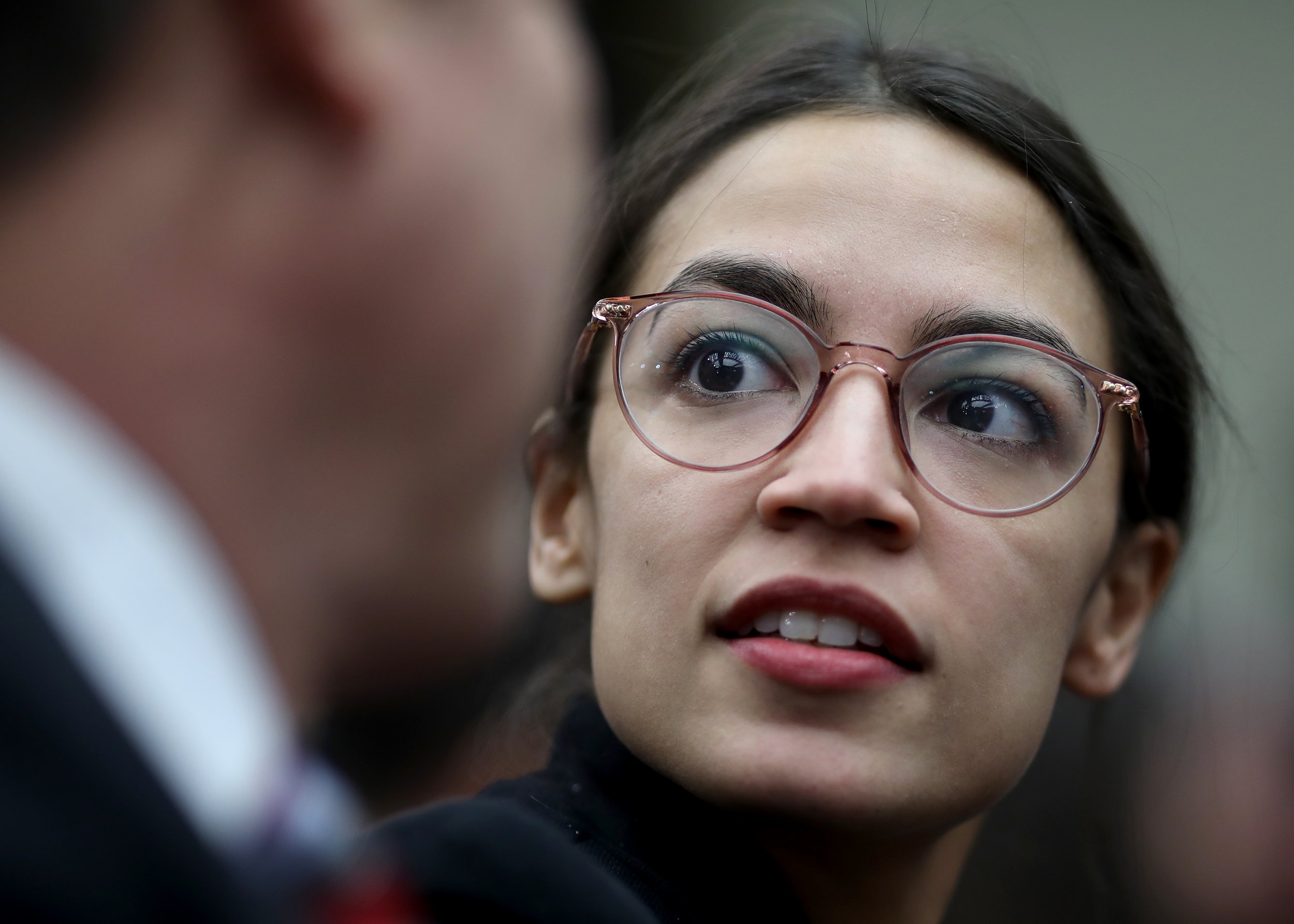 Alexandria Ocasio-Cortez has shrugged off the appearance of a new Times Square billboard that blames the New York congresswoman for Amazon's decision to pull out of a potential deal to open up a headquarters in Queens.
The Job Creators Network (JCN), a conservative advocacy group, put up the billboard in Times Square on Wednesday, blaming Ocasio-Cortez for "25,000 lost NYC jobs, $4 billion in lost wages," and "$12 billion in lost economic activity for NY."
"Thanks for nothing, AOC!" read the billboard, located on 42nd Street near Eighth Avenue.
In a separate statement, JCN asserted that Ocasio-Cortez and other "anti-business politicians" should be held responsible for Amazon's decision, which they called a "major blow to the New York economy."
Responding to a tweet from conservative TV and radio host Laura Ingraham, who was promoting the billboard, Ocasio-Cortez said, "Few things effectively communicate the power we've built in fighting dark money & anti-worker policies like billionaire-funded groups blowing tons of cash on wack billboards."
Asserting that funding for the billboard came from the influential Mercer family, Ocasio-Cortez added that the fact that the billboard is in Times Square "tells you this isn't for/by NYers." The billboard, which provides a link to the website ThanksAOC.com, is expected to remain in the busy tourist spot for one week.
Ocasio-Cortez was an outspoken critic of Amazon's plans to build a $2.5 billion campus in Queens, arguing that the move would not necessarily create jobs for people living in the New York City borough and asserting that the money for the deal could be applied directly to city initiatives. Amazon had planned to build a campus in Queens that was expected to create jobs for around 25,000 people, while receiving up to $3 billion in tax breaks and subsidies.
"If we were willing to give away $3 billion for this deal, we could invest those $3 billion in our district ourselves, if we wanted to," Ocasio-Cortez said last week. "We could hire out more teachers. We can fix our subways. We can put a lot of people to work for that money, if we wanted to."
After dropping out of the deal last week, Amazon asserted that it had made the decision after facing opposition from a "number of state and local politicians."
"While polls show that 70 percent of New Yorkers support our plans and investment, a number of state and local politicians have made it clear that they oppose our presence and will not work with us to build the type of relationships that are required to go forward with the project we and many others envisioned in Long Island City," the company said in a statement published online.
Ocasio-Cortez celebrated the deal's downfall, asserting that Amazon's decision to drop its plans demonstrated that "anything is possible."
"Today was the day a group of dedicated, everyday New Yorkers & their neighbors defeated Amazon's corporate greed, its worker exploitation, and the power of the richest man in the world," she tweeted on February 14.