Alexandria Ocasio-Cortez Fires Back at Green New Deal Critics Picking at 'Minute' Details: 'Until You Do It, I'm the Boss'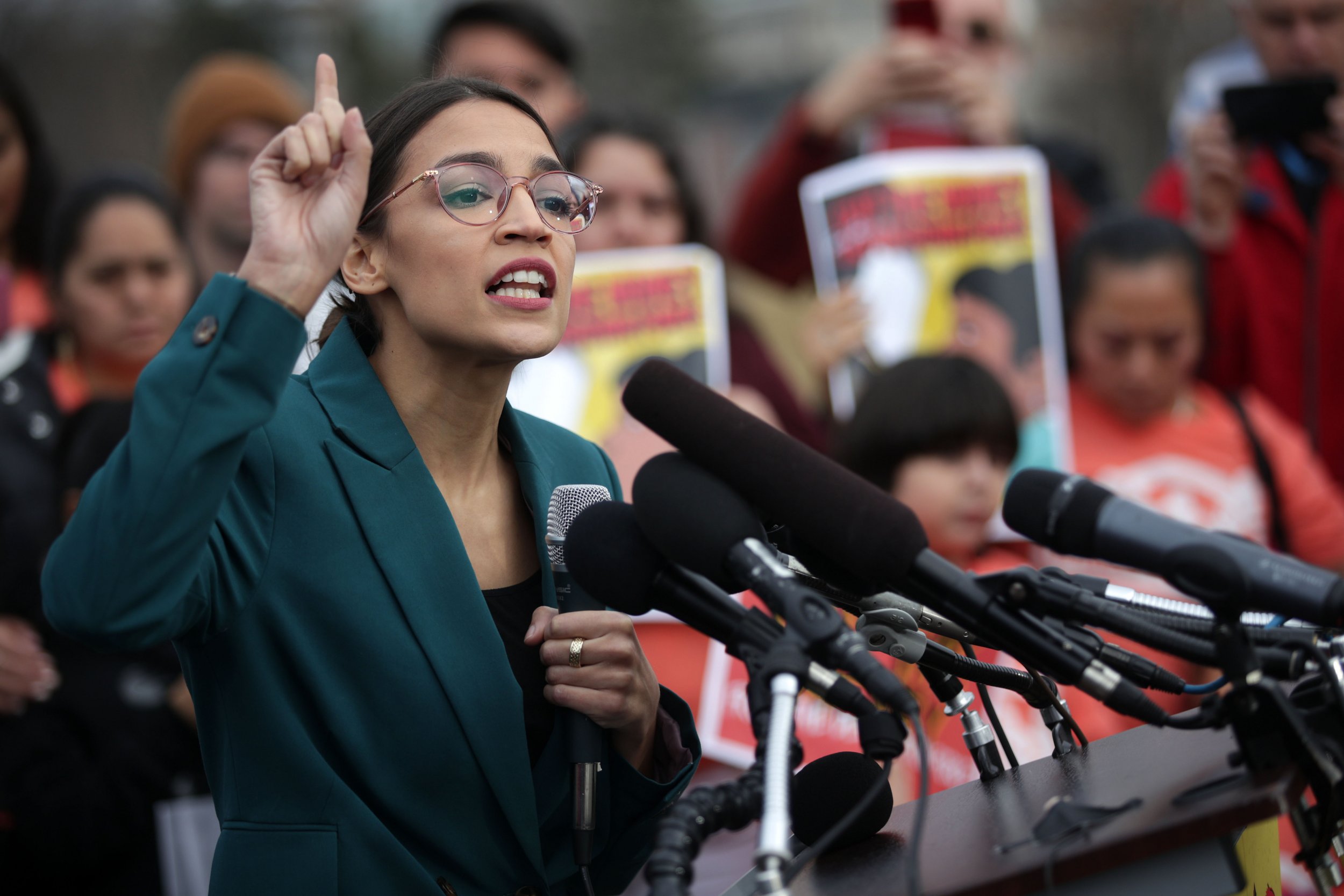 Representative Alexandria Ocasio-Cortez of New York has struck back at critics of her Green New Deal, saying that until they can come up with something better, she is "the boss."
During an interview with Girls Who Code founder and CEO Reshma Saujani at its event at the New York Hall of Science on Friday, Ocasio-Cortez said she "doesn't care anymore" about what her detractors have to say "because...I'm at least trying and they're not.
"The power is in the person who's trying, regardless of the success," she said. "If you're trying, you've got all the power, you're driving the agenda, you're doing all this stuff.
"I just introduced the Green New Deal two weeks ago and it's creating all this conversation. Why? Because no one else has even tried," Ocasio-Cortez said.
"Some people are like, 'Oh, it's unrealistic, oh it's fake, oh it doesn't address this little minute thing," Ocasio-Cortez, 29, said, as she addressed the criticisms of the deal.
"And I'm like, 'You try! You do it'," Ocasio-Cortez exclaimed. "'Cause you're not. 'Cause you're not. So, until you do it, I'm the boss. How 'bout that?"
The Green New Deal, which Ocasio-Cortez and Senator Ed Markey, a Massachusetts Democrat, rolled out earlier this month, is focused on virtually eliminating U.S. greenhouse gas pollution within a decade, while also creating new jobs.
A recent survey from the Yale Climate Change Communication program found that 81 percent of voters supported its description of the Green New Deal.
While high-profile Democrats have thrown their support behind the Green New Deal proposal, including Democrats running for president in 2020, detractors have questioned the practicality of the deal, arguing that it would be too costly for the government to commit to.
But proponents contend that failing to take significant steps to reduce carbon emissions will be more costly for human life in the long term. Writing for CNN, the economist Jeffrey Sachs said that "the Green New Deal package can be accomplished at low cost and with enormous economic, social and environmental benefits."