Alexandria Ocasio-Cortez, George Conway Back Impeachment Proceedings Against Trump as #ImpeachTrump Trends on Twitter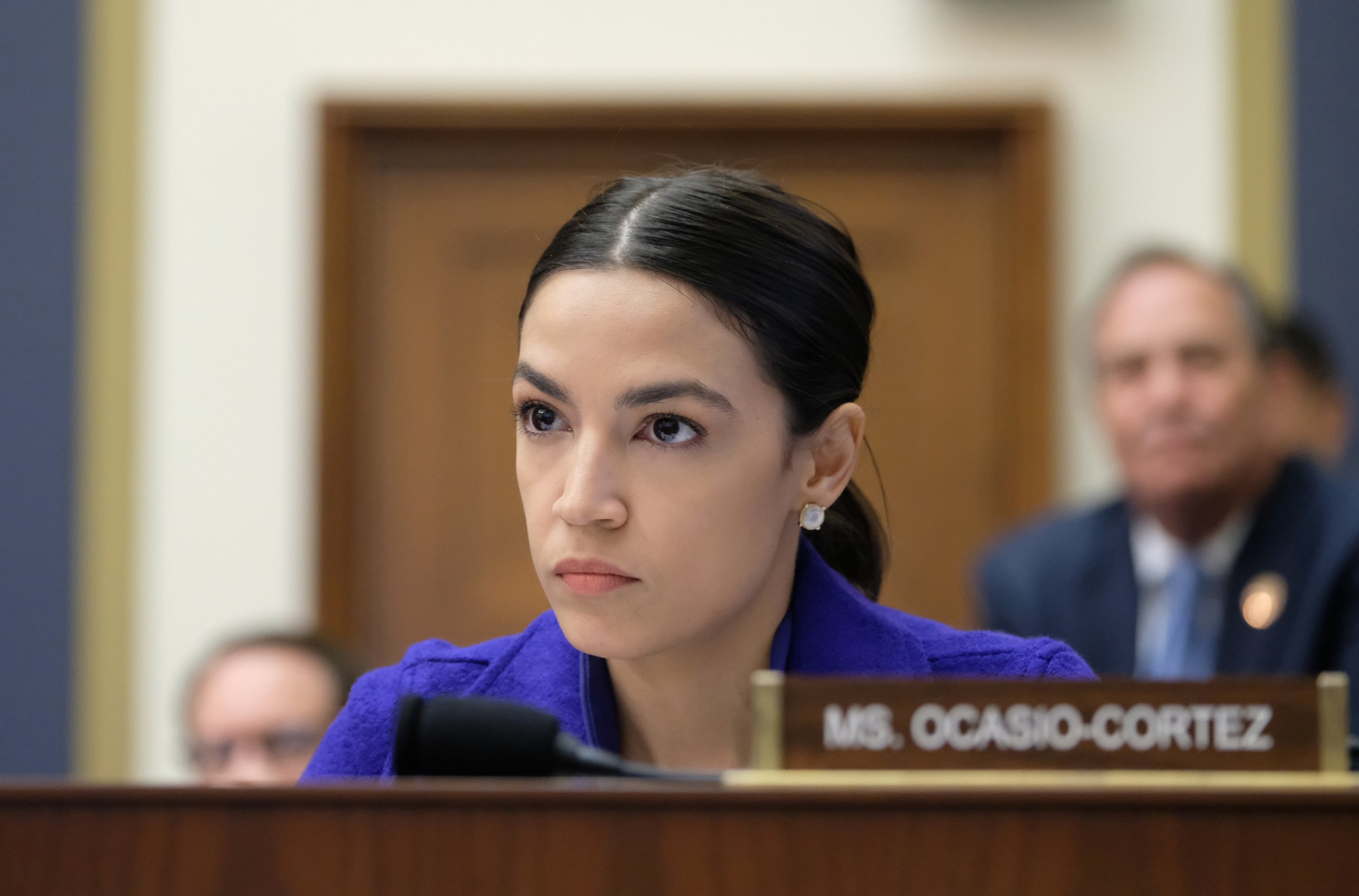 After special counsel Robert Mueller's highly anticipated report on Russian interference in the 2016 presidential election was released on Thursday, George Conway, White House counselor Kellyanne Conway's husband, and Representative Alexandria Ocasio-Cortez threw their support behind impeaching President Donald Trump.
Meanwhile, the hashtag #ImpeachTrump is trending again on Twitter.
The 448-page report, with redactions, which Attorney General William Barr released on Thursday morning, detailed the nearly two-year investigation, which resulted in 199 criminal charges and 34 individuals and organizations facing indictments or pleading guilty—including six former Trump associates and three Russian companies. While the special counsel's team did not establish that either Trump or his campaign had criminally conspired with Russia to sway the election, and did not charge Trump with obstruction of justice, it did not exonerate him.
Following the report's release, Ocasio-Cortez vowed to sign on to fellow freshman Representative Rashida Tlaib's resolution calling for an investigation by the House Judiciary Committee into whether Trump had committed impeachable offenses.
"Mueller's report is clear in pointing to Congress' responsibility in investigating obstruction of justice by the President," Ocasio-Cortez tweeted. "It is our job as outlined in Article 1, Sec 2, Clause 5 of the US Constitution. As such, I'll be signing onto @RashidaTlaib's impeachment resolution."
When Tlaib introduced the resolution last month, she said her intention was to ensure "we don't have a lawless society that results in irreparable harm to the American people."
In a Washington Post op-ed published on Thursday, Conway called Mueller's report "damning," condemned Trump as a "cancer in the presidency" and encouraged Congress to remove him from office.
"The investigation that Trump tried to interfere with here, to protect his own personal interests, was a significant part an investigation of how a hostile foreign power interfered with our democracy," Conway wrote. "If that's not putting personal interests above a presidential duty to the nation, nothing is.
"Congress now bears the solemn constitutional duty to excise that cancer without delay," he wrote.
Other Democrats, including Representative Al Green, have kept impeachment as an option. During a Thursday press conference, Green, who has previously pushed for Trump's removal from office, said that Muller's findings have "given us ample evidence to move forward with impeachment."
Representative Jerry Nadler, chairman of the House Judiciary Committee, said that the report "outlines disturbing evidence that President Trump engaged in obstruction of justice" and urged Congress to hold Trump accountable.
"Regardless of whether the obstructive acts described by Mueller was criminal or whether the litany of illicit contacts with Russia rose to the level of conspiracy, they're dishonest, unethical, and unpatriotic," Representative Adam Schiff, chairman of the House Intelligence Committee, tweeted. "Mueller's report is not a vindication of Trump, but a condemnation."
But overall, Democrats are divided on whether to remove the president from office. After seeing Mueller's report, House Majority Leader Steny Hoyer told CNN's Dana Bash that he didn't believe pursuing impeachment would be "worthwhile…at this point."
Not for the first time, #ImpeachTrump is currently trending on Twitter, with prominent political figures and ordinary citizens using the hashtag to convey their belief that the president should be removed from office over the findings in Mueller's report.
In August 2017, the hashtag became the top trending phrase on Twitter when Trump said both sides were to blame for the violence that occurred in the Charlottesville, Virginia, during a white nationalist rally in which one woman was killed.