'Time to Walk the Walk': Ocasio-Cortez Praised for 'Transparency' on Congressional Budget and Intern Pay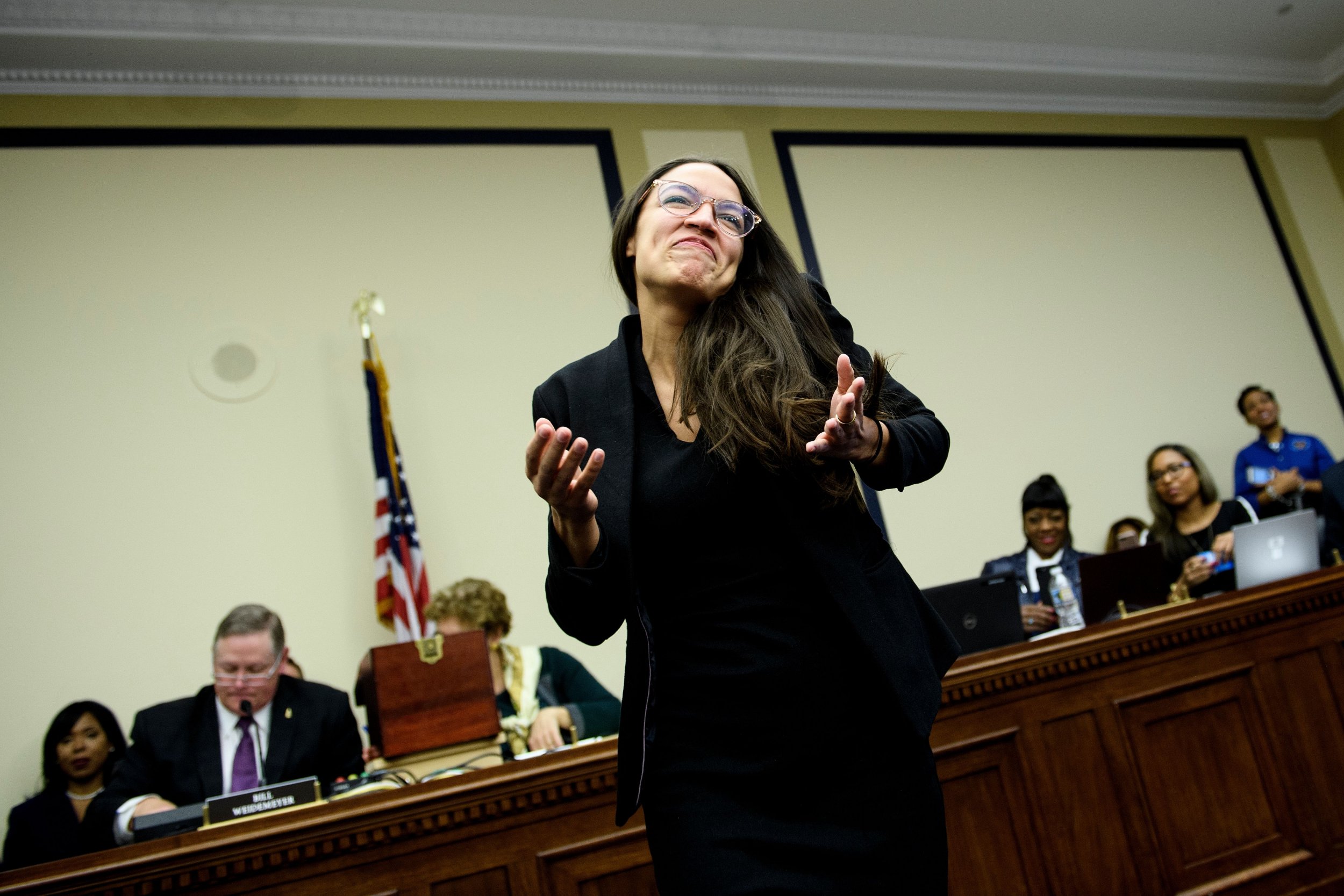 New York Representative-elect Alexandria Ocasio-Cortez received Twitter praise for "transparency" after she took the time to explain to the site's users how her operating budget would work.
After Ocasio-Cortez confirmed on the social media site that she would "walk the walk" when it came to fair pay for her interns, she answered questions about how Congress members' operating budgets actually work.
"Time to walk the walk," AOC, as the New York politician is known to supporters, wrote in a Tuesday night tweet. "Very few members of Congress actually pay their interns. We will be one of them."
One tweeter asked: "Could you explain how this goes? Does each Congressperson get a budget for their entire staff and they just divide larger amounts to senior staff and forego paying interns? Or?"
While fellow Twitter users quickly chimed in to provide answers, Ocasio-Cortez gave her own explanation.
"Each member of Congress gets around $1.2 million (give or take a bit) for their entire operating budget," Ocasio-Cortez wrote.
"That's supposed to cover all salaries (D.C. and district), rents for district offices, travel home, tech devices, services, contracts, etc. Members decide how it's all spent," Ocasio-Cortez said.
"There's a little wiggle room," the representative-elect said in a second tweet. "Everyone isn't given the same exact amount, but it's pretty close."
"If you're from a district with high transportation costs, high rents (urban/suburban areas), or both, it can have the potential to pressure wages downwards for similar operations," she said.
Asked by another tweeter whether the politician planned to "be transparent and publish the salaries you pay out and the salary you take home?" Ocasio-Cortez responded: "If I'm not mistaken, this information is publicly disclosed for all members."
Ocasio-Cortez received high praise for her honesty on Twitter, with some social media users saying the information she shared had been previously unknown to them.
"Never-ever knew that. Thank you for the education and transparency!!!" one wrote.
"Thank you for breaking this down," another said. "I've always wondered how this was covered."
"Thanks for sharing this stuff," a third person chimed in. "The transparency is nice."
Another wrote that "regardless of what anyone thinks of her politics, I'm finding her going over the nuts and bolts of becoming a member of Congress oddly interesting."
"I, for one, appreciate your openness and responsiveness, it's a welcome breeze of hope," another tweeted, before thanking Ocasio-Cortez "for reminding 'US' how government works and giving a voice to those of us who wish for a more inclusive and energetic vision–thank you!"
Ocasio-Cortez also received plaudits for her decision to pay the interns she hires a minimum of $15 per hour, a move that sets her apart from most representatives, especially the Democrats.
A study by Pay Our Interns last year found that only 3.6 percent of interns for House Democrats were paid, while 8 percent of interns for House Republicans were compensated for their work.
Senators offered more paid internships, but even their numbers were relatively low, with 31 percent of Democrats paying interns and 51 percent of Republicans doing the same.
While Ocasio-Cortez was commended for her transparency over her budget plans, she also took heat this week after she made a "misleading" statement about Medicare funding, claiming that $21 trillion in misspent Pentagon funds could pay for "Medicare for all."
The statement, which referred to an article published by the left-leaning Nation magazine, quickly came under the scrutiny of The Washington Post's fact-checking team, which condemned the representative-elect's comparison as "badly flawed."
As Post reporter Salvador Rizzo pointed out, the $21 trillion described in the Nation report "is not one big pot of dormant money collecting dust somewhere. It's the sum of all transactions—both inflows and outflows—for which the Defense Department did not have adequate documentation."
Rizzo also noted that given that the $21 trillion figure covered 17 years of Pentagon activity, while the Urban Institute's oft-cited estimate for costs of the Medicare plan ($32 trillion) spanned only 10 years, the two numbers were not comparable in any way.
Ocasio-Cortez's erroneous statement earned her "four Pinocchios" on the Post's Pinocchio rating scale, which means her statement was considered a "whopper" of factual inaccuracy in The Post's books.