Alexandria Ocasio-Cortez Has A Surprising Group Of Fans–Trump Supporters: ' Her Policies 'Are a Disaster But I Just Look at Her Effectiveness''
When it comes to playing politics in a digital age, few politicians appear to have mastered the game as well as New York Representative Alexandria Ocasio-Cortez. That is if support on social media is any indication.
And while the majority of Ocasio-Cortez's supporters appear to be left-leaning, the self-described democratic socialist also seems to have found support in a less likely place: Among President Donald Trump's own base.
Speaking to Politico, a number of conservative and even far-right Trump supporters have said that while they may not agree with Ocasio-Cortez's policies, the 29-year-old's political savvy is undeniable.
"I aspire to be the conservative AOC," Republican Representative Matt Gaetz of Florida, a frequent defender of Trump, told Politico. The only problem, Gaetz, 36, said, is: "I can't dance for shit."
Meanwhile, Trump's own former chief strategist Steve Bannon also took time to praise the New York politician, saying Ocasio-Cortez, or AOC, as she is known by supporters, "has what I call 'gameness' or competitive heart—the combination of grit, determination, fighting spirit that you can't coach." "You either have it or you don't and she has it big league," Bannon said.
Despite sitting on opposite ends of the political spectrum, many on the far-right also see parallels between the approaches Ocasio-Cortez and Trump take to politics, including far-right activist Mike Cernovich who told Politico that conservatives who dismiss Ocasio-Cortez's success are "the same as Dems who couldn't see Trump's methodology."
"I think her policies and everything are a disaster but I just look at her effectiveness," Cernovich said. "No one's more effective than her right now."
Since being elected to office after pulling off one of the biggest upsets of the primary season, Ocasio-Cortez has become a household name.
The New York representative has also taken Twitter by storm, with 2.7 million followers, a number that has nearly doubled since last month.
In early December, before Ocasio-Cortez took office and when the 29-year-old had 1.5 million followers, she had already attracted as many fans on Twitter as the other incoming 63 Democratic freshman House members combined, according to data compiled by lobbying firm Mehlman Castagnetti Rosen & Thomas.
Many attribute Ocasio-Cortez's large following to her transparency and openness on social media, with the politician often tweeting out or Instagramming explanations on everything from what her role in Congress is to what her budget looks like. And even tips on how to copy her beauty routine.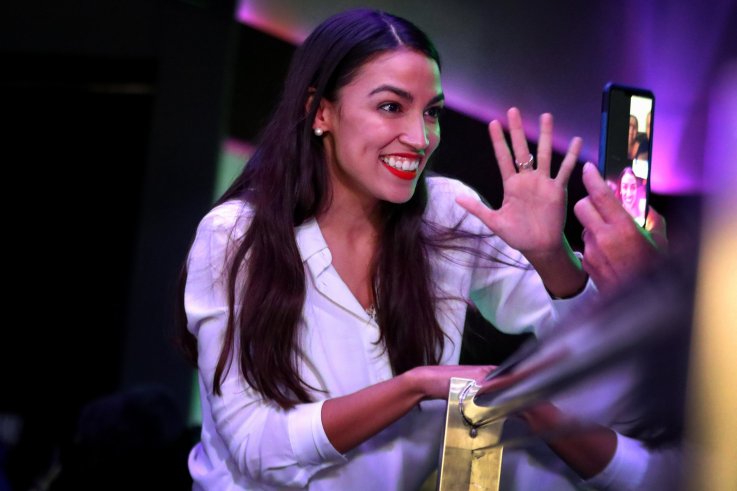 Alexandria Ocasio-Cortez Has A Surprising Group Of Fans–Trump Supporters: ' Her Policies 'Are a Disaster But I Just Look at Her Effectiveness'' | U.S.