Alexandria Ocasio-Cortez is Like Hitler, 'Promising the Same Kinds of Things': Former Nixon Speechwriter Says on Fox
A former speechwriter for President Richard Nixon made an unfavorable comparison of newly elected democratic socialist Congresswoman Alexandria Ocasio-Cortez to Nazi dictator Adolf Hitler on Fox Business Network Tuesday.
Host Trish Regan started by saying that former Venezuelan President "Hugo Chavez had all kinds of promises, like Alexandria Ocasio-Cortez," and the troubled country's President Nicolas "Maduro had the same kind of promises." She then said she hoped the United States doesn't go through "the same kind of incarnations and challenges" that they had to deal with.
Ben Stein, who wrote speeches for Nixon and is now a political commentator and actor, said it depends on education.
"I mean we have a society in which there are an awful lot of people who have no idea that (Joseph) Stalin, Hitler, Mao Tse-Tung all came to power promising the same kinds of things that Ms. Ocasio-Cortez is promising, and it led to mass murder, it led to dictatorship, it led to genocide," Stein said. "These promises are old promises and they invariably lead to bad things."
Stein, an economist, continued that capitalism "works extremely well" in allowing people to make something of themselves rather than oppressing them, and that making money is among the most harmless things there is to do. He then continued with the comparison of Ocasio-Cortez and Hitler.
"It's not about ordering people around, putting them concentration camps," Stein said. "What do you do if a person is a richer or poorer person? What do you do? Do you take him away? Do you shoot him? Well that's what the Communists tried, it didn't work out very well for them."
Stein said the result was the rise of Communist Russia and corrupt Vietnam and Venezuela.
"We don't wind up with the promises that people made," Stein said, referring to dictators.
Ocasio-Cortez has drawn criticism, particularly from conservatives, for her progressive proposals including tax rates of up to 70 percent on income earnings after $10 million, and a "Green New Deal" to get 100 percent of the country's electricity from renewable energy sources. She has also faced scrutiny for being outspoken on her opponents and policies she does not agree with.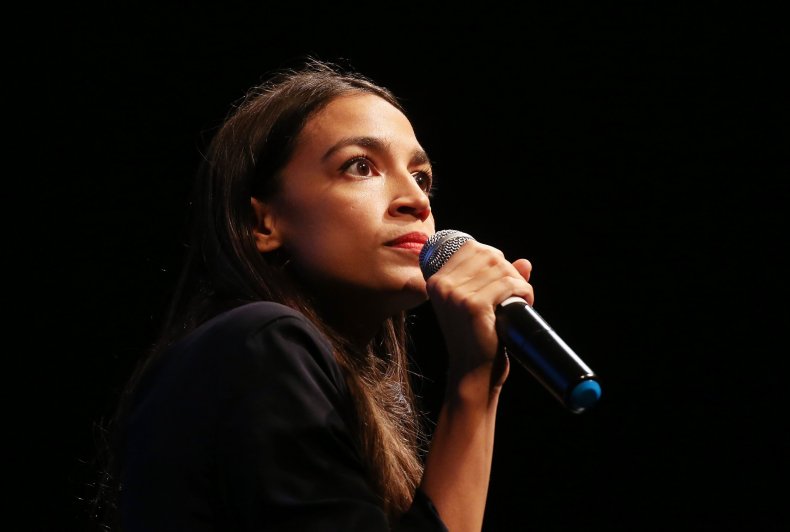 President Donald Trump, whom Ocasio-Cortez has slammed, has drawn multiple comparisons to Hitler. MSNBC's Morning Joe co-host Joe Scarborough in October juxtaposed Trump's "unbelievable" lies to Hitler's, and New York Times columnist Charles Blow in October 2017 compared Trump not to "Hitler the murderer, but to Hitler the liar."