Alexandria Ocasio-Cortez Takes Down 'No Plan' Howard Schultz: 'For Billionaires, Things Are Already Going Fine'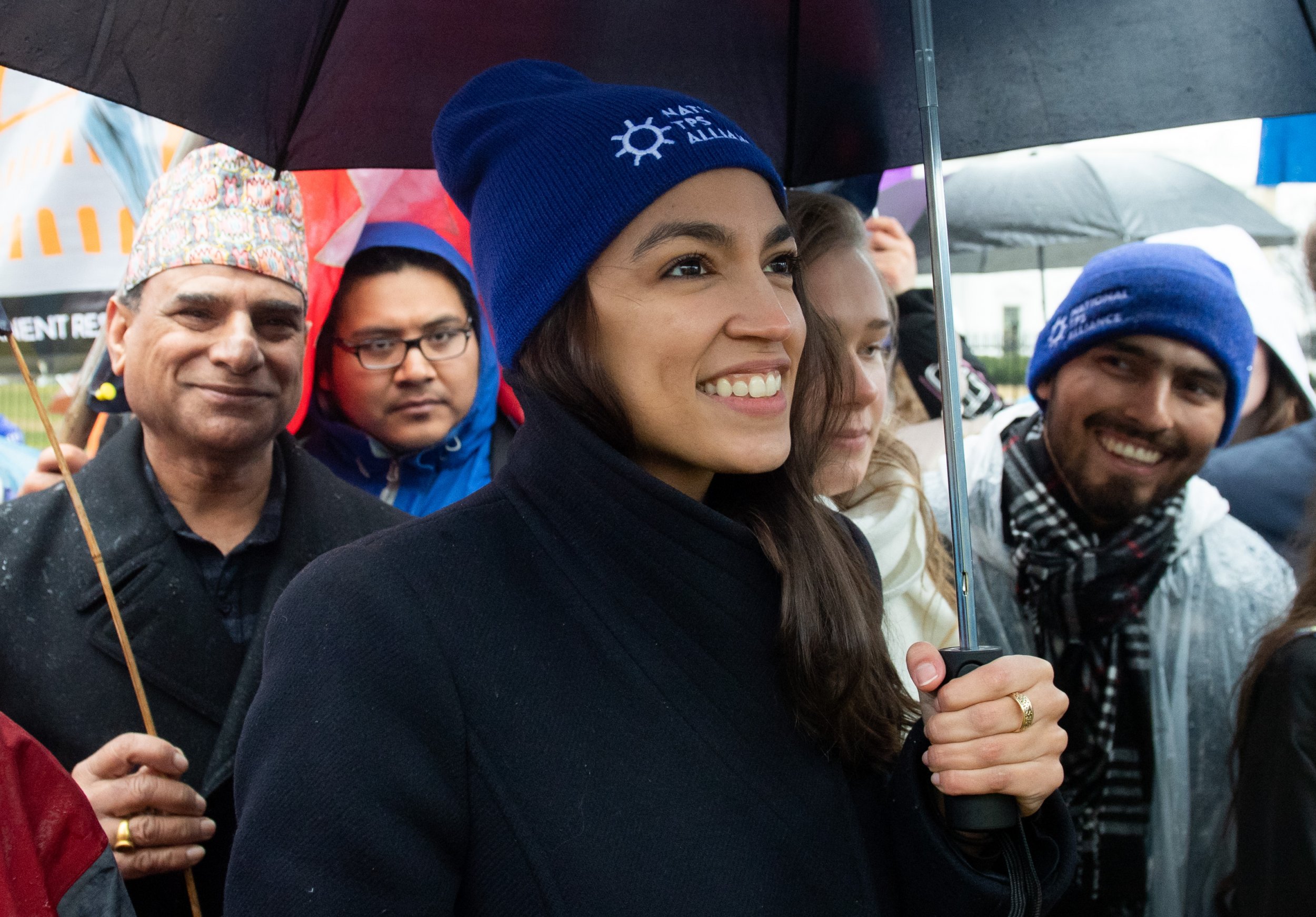 Representative Alexandria Ocasio-Cortez blasted billionaire and potential independent presidential candidate Howard Schultz on Twitter for failing to offer a thorough tax plan during a CNN town hall Tuesday night.
Sharing a tweet from former Michigan governor Jennifer Granholm, Ocasio-Cortez suggested Schultz' personal wealth stopped him understanding the importance of the issue to the average American.
"Strange that @HowardSchultz on @CNN right now could not say what a fair marginal tax rate would be, just that he doesn't like @AOC's plan," Granholm wrote on Twitter. "You'd think he'd have a plan before going on this tour."
Ocasio-Cortez has called for a 70 percent marginal tax rate on incomes over $10 million.
The freshman congresswoman retweeted Granholm's post with the comment: "Reminder that their plan=no plan. Why? Because for billionaires, things are already going fine."
At the town hall, Texas voter Marica Mukul asked the billionaire about his views on income taxes, given his previous criticism of Ocasio-Cortez's plan. Schultz initially responded by calling for a higher corporate tax rate, but moderator Poppy Harlow pressed the former Starbucks CEO for an answer on personal income taxes. "I don't...know what the number is. I think what I'm saying is we need comprehensive tax reform," he said.
When prodded further, he criticized Ocasio-Cortez' proposed figures as "punitive." "I think there are better ways to do this. I don't know what the number is but what I'm suggesting is that I should be paying higher taxes."
He then suggested a lack of trust in the government made the public resistant to tax increases, and called for better investment in infrastructure across the U.S.
During the event, Schultz criticized other policies supported by the New York congresswoman, including the Green New Deal, which he called "not realistic", and Medicare-for-all, which he called costly and restrictive to individual choice. The plan, he said, would "disrupt the entire system."
Ocasio-Cortez continues to make headlines herself, notably for her recent appearance in a video about campaign finance reform. In the clip, the representative uses her seat on the House Oversight Committee to play a "Corruption Game," in which she asked ethics experts if a hypothetical "bad guy" could use current campaign finance rules to advance their own interests ahead of those of the American people.
The video quickly became the most viewed video of any politician in Twitter history.