From Alexandria Ocasio-Cortez to Ilhan Omar: 10 Women Who Will Change America
In the U.S. political arena, 2018 had been branded the "Year of the Woman," and the results of Tuesday's midterm elections seemed to confirm that, with more than 100 women elected to the House of Representatives, shattering the previous record of 84.
Voters elected the country's first Muslim and Native American women to Congress, in addition to a number of other firsts.
Here are 10 of the women who have already changed America by making history in the 2018 midterms.
Ilhan Omar and Rashida Tlaib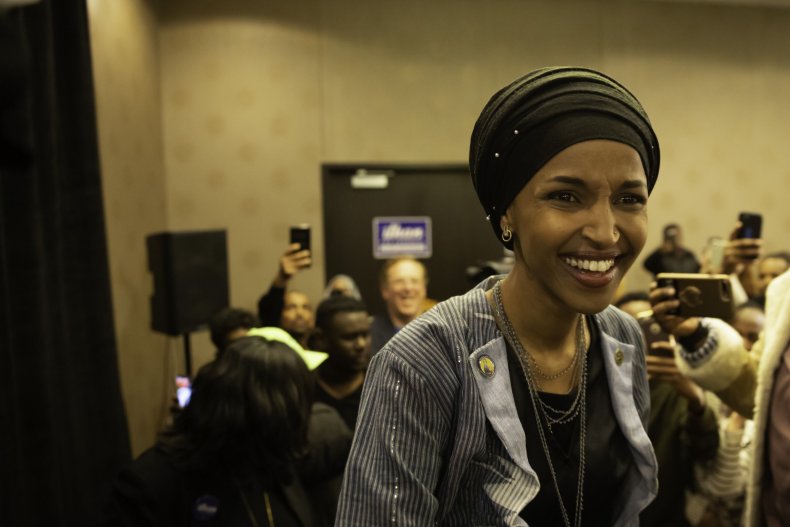 Democrats Rashida Tlaib and Ilhan Omar have become the first Muslim women to be elected to Congress, in Michigan's 13th District and Minnesota's 5th District, respectively.
Both women also marked other historical firsts, with Omar becoming the first Somali-American candidate elected to Congress and Tlaib becoming the first Palestinian-American to serve in the lower chamber.
Omar tweeted congratulations to Tlaib, writing: "Congratulations to my sister Rashida Tlaib on your victory! I cannot wait to serve with you, inshallah."
Sharice Davids and Deb Haaland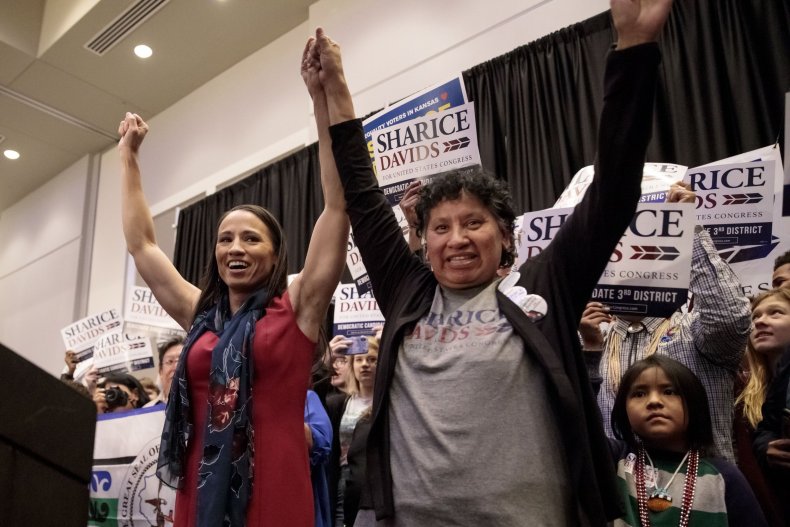 Democrats Sharice Davids and Deb Haaland both made history as the first Native American women elected to Congress, with Davids winning the House seat in Kansas's 3rd District, unseating incumbent Republican Kevin Yoder, and Haaland winning in New Mexico's 1st District.
In addition to being one of the first Native American women elected to Congress, Davids also made history as the first openly LGBT person to represent the state of Kansas.
On Twitter, Haaland celebrated her election win with supporters, writing: "Tonight, we made history."
Alexandria Ocasio-Cortez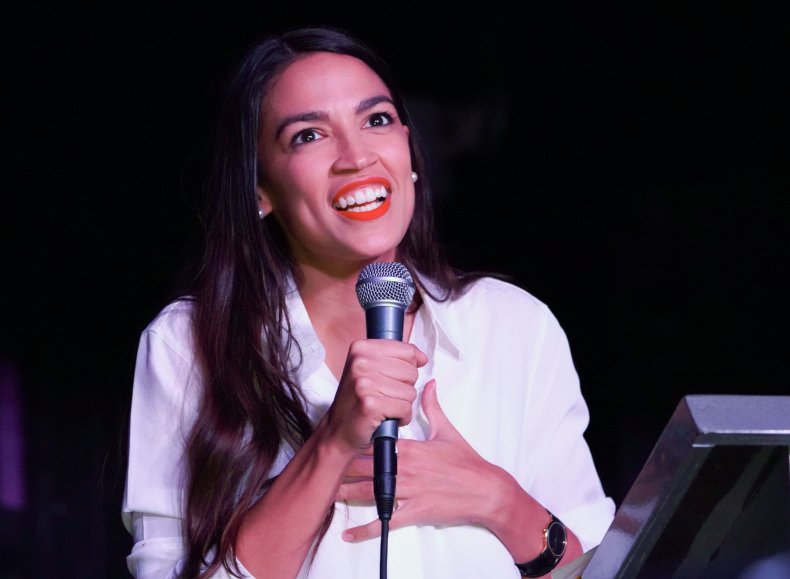 At 29 years old, Democrat Alexandria Ocasio-Cortez has become the youngest woman to be elected to Congress after a high-profile race in New York's 14th District.
Ocasio-Cortez saw a sweeping victory against her Republican opponent, Anthony Pappas, gaining more than 75 percent of the vote by early Wednesday morning.
The 29-year-old ran a wholly grassroots campaign with a platform that included abolishing the Immigration and Customs Enforcement agency, tuition-free college and universal Medicare.
She fell under the national spotlight after an upset win in the Democratic primaries in June saw her unseat Representative Joe Crowley.
Ayanna Pressley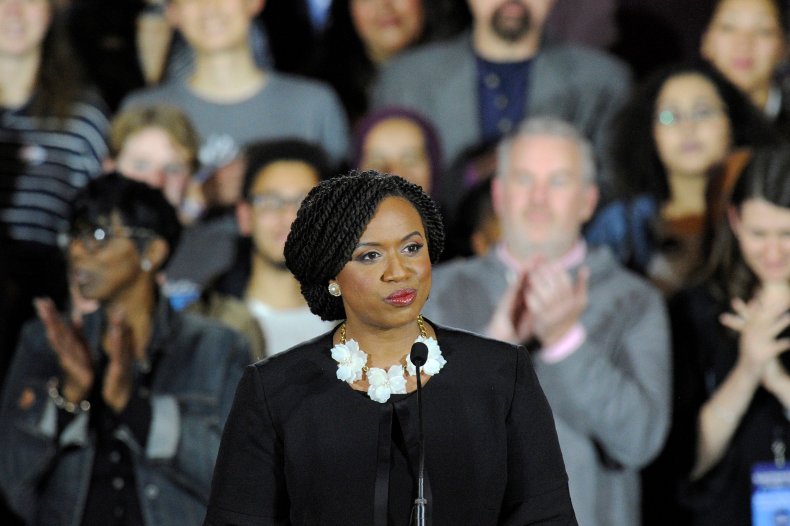 Democrat Ayanna Pressley has become the first black woman to be elected to Congress from Massachusetts, seeing victory in the state's 7th District.
With no Republican opponent on the ballot, the Democratic candidate ran unopposed in Tuesday's general election after ousting 10-term Democrat Michael Capuano in a major political upset in the primaries.
Veronica Escobar and Sylvia Garcia
Democrats Veronica Escobar and Sylvia Garcia are projected to become Texas's first two Latino women elected to Congress.
Escobar looks set to replace Representative Beto O'Rourke in the Lone Star state's 16th District, which includes El Paso, after O'Rourke gave up his seat to run for the Senate in a high-profile but unsuccessful bid to unseat Republican Senator Ted Cruz.
Meanwhile, Democratic State Senator Sylvia Garcia has seen a sweeping win in Texas's 29th District against Republican Phillip Aronoff.
According to the U.S. Census Bureau, Latinos make up nearly 40 percent of the state's population. But, until now, no Hispanic woman had ever been elected to Congress.
Kristi Noem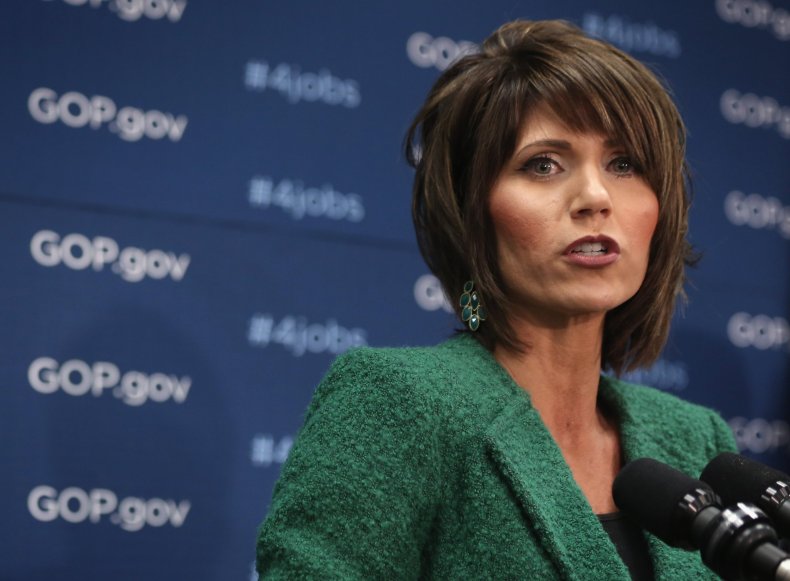 Republican Representative Kristi Noem is set to become South Dakota's first female governor after the GOP candidate managed to defeat Democrat Billie Sutton in a tight election race.
Noem has served in the U.S. House of Representative's for South Dakota's "at-large" congressional district since 2011.
Martha McSally or Kyrsten Sinema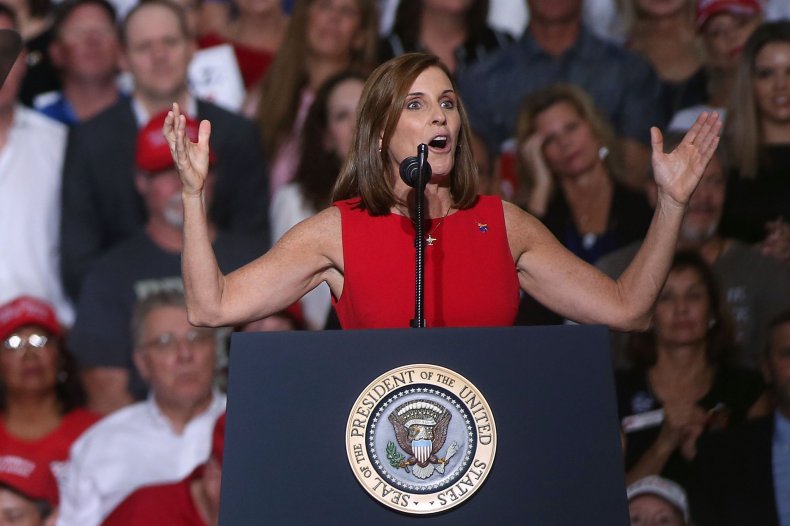 Arizona is set to elect its first female senator, with Republican Representative Martha McSally locked in an extremely tight race against Democratic Representative Kyrsten Sinema in a bid to replace GOP Senator Jeff Flake, who made the decision last year not to seek re-election.
In the early hours of Wednesday morning, the Arizona Senate race was still too close to call, with the candidates locked in a neck-and-neck race, with McSally slightly ahead of her Democratic opponent.
This article has been updated with more information about candidates.