AOC Blasts Senate GOP Over Infrastructure Deal for 'Bad Faith Negotiating'
Representative Alexandria Ocasio-Cortez has accused the Republican Party of "bad faith" in negotiating the bipartisan infrastructure deal.
Her criticism comes amid growing tension between Senate Republicans and the White House days after President Joe Biden said an agreement had been reached over the spending plan.
There has been a wavering among some Republicans over the move by Biden to tie the $1.2 trillion Bipartisan Infrastructure Framework to the passage of another, larger spending package.
Meanwhile, Bloomberg reported that Sen. Jerry Moran (R-KS) wanted to be assured that that centrist Democratic Senators Joe Manchin (D-W) and Krysten Sinema (D-AZ) would oppose the second bill.
Biden wants to introduce a plan to fund "human infrastructure" in the spending plan and said he would not sign either deal into law unless both are approved by Congress, a move which Lindsey Graham (R-S-C) branded as "extortion"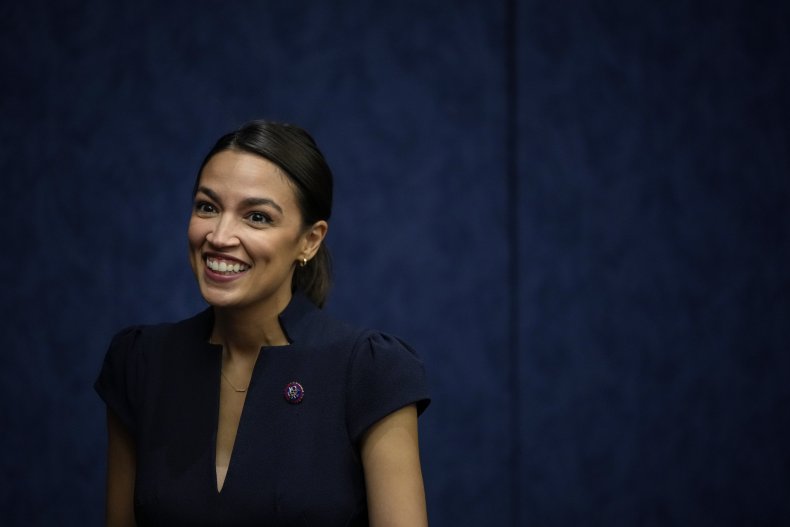 Moran has joined other Republicans who also said they would refuse to back a bipartisan deal if it's tied to another.
However, on Friday, Ocasio Cortez took aim at the GOP's conduct during the negotiations.
She tweeted: "Oh look, a receipt!" next to an image of a piece of paper. "Looks like it's good for returning the Senate GOP's excuses for bad faith negotiating."
An hour earlier, in a separate tweet, she wrote: "Wow, who could have possibly predicted that Senate Republicans were wasting months of a Dem majority's precious time negotiating in bad faith just to suddenly renege on a bipartisan agreement w/ new, mercurial demands after doing exactly the same w the Jan 6th commission."
This was a follow-up to a tweet in which she called for lawmakers to "move forward" in rebuilding infrastructure, lowering carbon emissions, extending medical coverage, "and serve the American people," she wrote, "that is bipartisan too, with 2 party support among the electorate."
The word faith has been a recurring motif in the discourse surrounding the negotiations for the spending proposal to fund roads, bridges, broadband, public transport and electric vehicle charging stations.
Senator Bill Cassidy (R-LA) was the latest Republican to criticize Biden linking the two measures, telling New Orleans' Fox 8 "that was not the understanding as we began upon these good faith negotiations."
He said that he hoped "we continue in good faith" and it would not end up "as if we crafted something just to give the president a point of leverage to get something that Republicans disagree with."
Newsweek has contacted the White House and Ocasio Cortez's office for comment.