Alexandria Ocasio-Cortez Invited To Tour Amazon Facilities, Company Senior Vice President Says Worker Claims Not True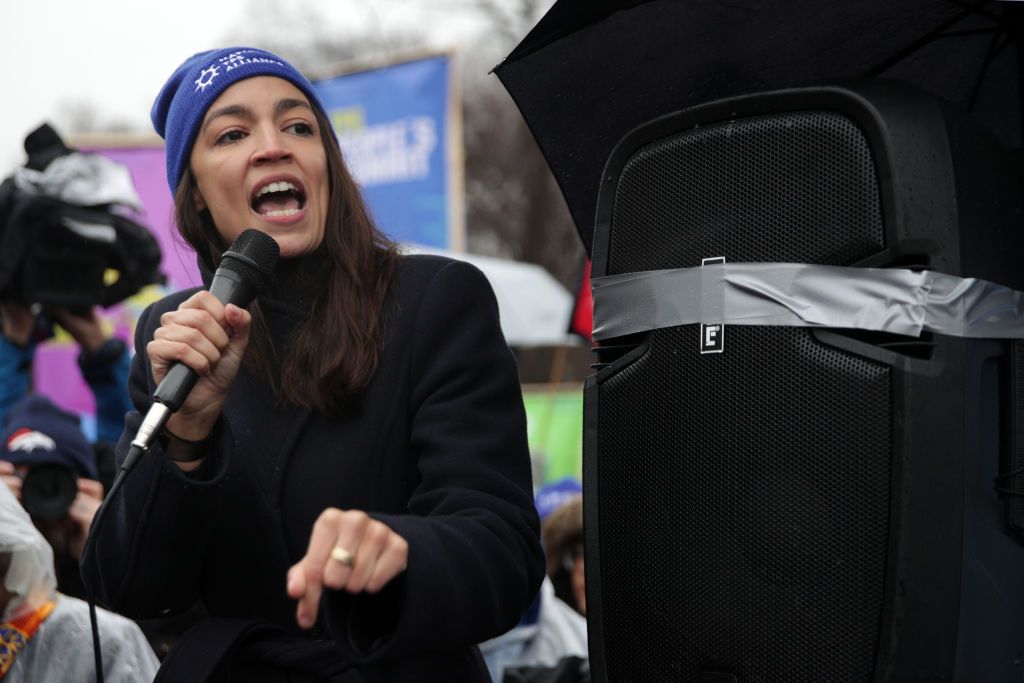 Following the news that Amazon was scrapping its plans for a second headquarters in New York City, one of the biggest adversaries for the move has been given an invitation to tour the facility.
Freshman Democrat Alexandria Ocasio-Cortez was extended the invite on Friday from Dave Clark, Amazon's senior vice president of worldwide operations. Clark posted the message on Twitter, stating that the allegations issued by Ocasio-Cortez of inhuman working conditions "aren't true."
".@aoc these claims simply aren't true. We are proud of our jobs with excellent pay ($15 min), benefits from day 1, & lots of other benefits like our Career Choice pre-paid educational programs. Why don't you come take a tour & see for yourself...we'd love to have you!," Clark said.
Ocasio-Cortez (D-N.Y.) had previously linked to a September 2018 article from Newsweek that detailed the working conditions for some Amazon employees and a bill introduced by Vermont Senator Bernie Sanders called the "Stop Bad Employers by Zeroing Out Subsidies Act."
An investigation in the United Kingdom stated that employees would resort to urinating in bottles and in trash cans inside a warehouse so they wouldn't miss time targets. Employees in an Amazon facility in Staten Island told The Guardian that they were pressured to pick up a package once every seven seconds to average 400 packages an hour.
"We use our Connections program to ask associates a question every day about how we can make things even better, we develop new processes and technology to make the roles in our facilities more ergonomic and comfortable for our associates, and we investigate any allegation we are made aware of and fix things that are wrong," Amazon said in a statement to Newsweek in reference to working conditions in the company's warehouses.
Amazon spokesperson Jodi Seth told NBC News that Ocasio-Cortez and New York City Councilman Jimmy Van Bramer were part of the reason that the company scrapped its plan for a second headquarters.
However, Amazon did not cite federal representatives, like Ocasio-Cortez, in its statement about the cancellation. Instead, the company referred to state and local politicians who were against the move.
"While polls show that 70 percent of New Yorkers support our plans and investment, a number of state and local politicians have made it clear that they oppose our presence and will not work with us to build the type of relationships that are required to go forward with the project we and many others envisioned in Long Island City," the company said.
Ocasio-Cortez has not publicly acknowledged the invitation from Clark, but the congresswoman has tweeted about Amazon several times in the past 24 hours, including criticizing the number of jobs the company promised to bring to Long Island City and the refusal to allow workers to unionize.
"Amazon touting "jobs" (has anyone fact-checked where this 25k number even came from? How many were promised to be local hires?) ...but they refused to even consider hiring union when we insisted labor be part of the conversation. Union jobs are a key ladder to the middle class," Ocasio-Cortez tweeted.
"Come for me all you want, but my job is to make sure that people are protected in society. Someone's got to look out for the people our system is leaving behind - esp now, when most of the wealth created is going to fewer people, those left behind are the majority of Americans," she added in another tweet.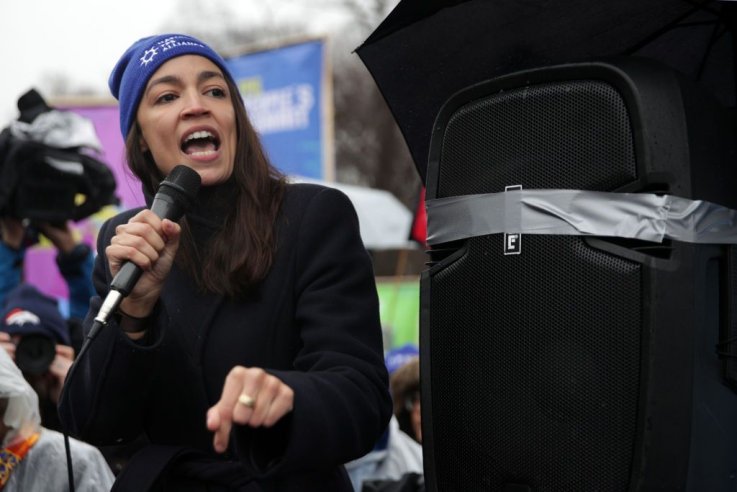 Alexandria Ocasio-Cortez Invited To Tour Amazon Facilities, Company Senior Vice President Says Worker Claims Not True | U.S.