Alexandria Ocasio-Cortez Blasts Jared Kushner's WhatsApp Foreign Policy, Asks If U.S. Will Put 'Nuclear Codes In Instagram DMs?'
Representative Alexandria Ocasio-Cortez lit into President Donald Trump's administration on Tuesday, slamming the White House and top advisers over their reportedly lax attitude toward national security and security clearance.
During a hearing of the House Oversight Committee, Ocasio-Cortez, a progressive Democrat from New York, criticized the Trump administration after reports circulated that several officials had been granted security clearance despite "serious disqualifying issues" raised by members of the intelligence community. The congresswoman also pointed to reports that alleged Trump's son-in-law and senior adviser, Jared Kushner, had used the Facebook-owned messaging app WhatsApp in his foreign policy communications with Saudi Arabia's Crown Prince Mohammed bin Salman, instead of secure lines of communication.
"Reports are suggesting that we are conducting foreign relations by people with security clearances via WhatsApp!" she said. "Every day that we go on without getting to the bottom of this matter is a day that we are putting hundreds, if not potentially thousands, of Americans at risk. I mean, really, what is next? Putting nuclear codes in Instagram DMs? This is ridiculous."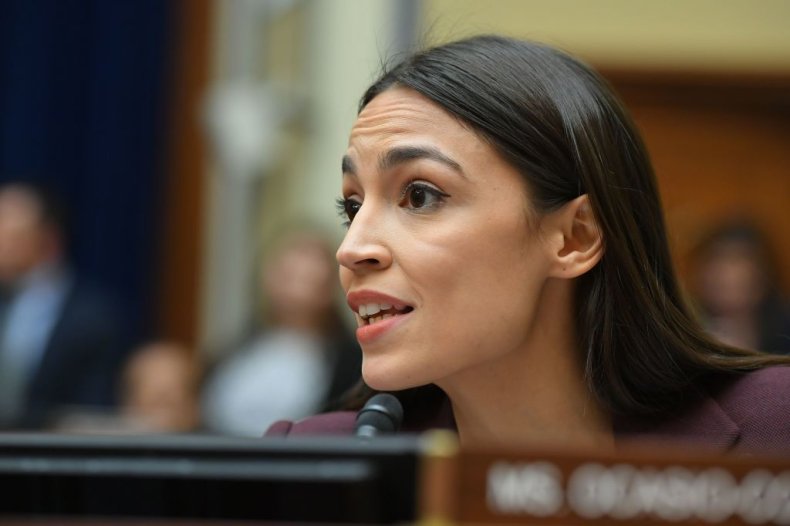 Kushner, along with other administration officials, controversially received top-secret security clearance despite significant objections from White House and intelligence officials, according to The New York Times. Trump ordered that Kushner be granted clearance to the dismay of former White House Chief of Staff John Kelly and White House counsel Donald McGahn.
Tricia Newbold, an 18-year employee of the White House, also recently revealed to the House Oversight Committee that at least 25 security clearance denials had been overruled in a similar fashion, NPR reported. In one specific case of an unidentified White House official, the individual was granted the clearance despite "significant disqualifying factors, including foreign influence, outside activities…and personal conduct."
Newbold said she had come forward to share the information because she saw it as her "last hope to really bring the integrity back into our office."
White House press secretary Sarah Huckabee Sanders lashed out at the House Oversight Committee's investigation into the debacle, arguing it endangered millions of people.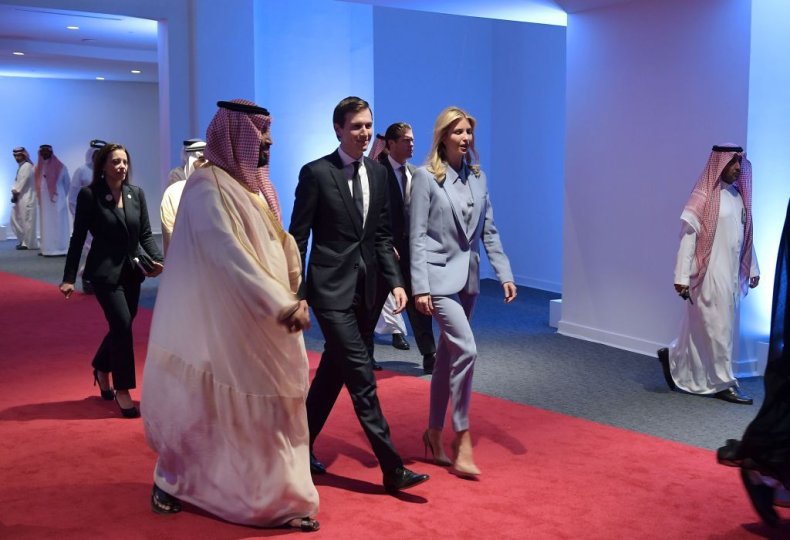 "What the Democrats are doing is playing a very dangerous and a shameful game, frankly," Sanders told reporters Tuesday. "They're putting the 3 million people that do have a security clearance at risk. If you [pull] one individual, you're putting all 3 million people's personal information at risk."
Kushner also responded to the allegations in an interview with Fox News. "I've been accused of all different types of things, and all of those things have turned out to be false," he said.
But Ocasio-Cortez defended the committee's concerns. "It's so serious," she said. "Especially as anyone who cares about the security of what happens on American soil...that we have a secure line of communication. We have a responsibility to investigate."