Joe Crowley Had 'Fodder' on Rival Alexandria Ocasio-Cortez but Didn't Use It as It Could Show Weakness, New Book Says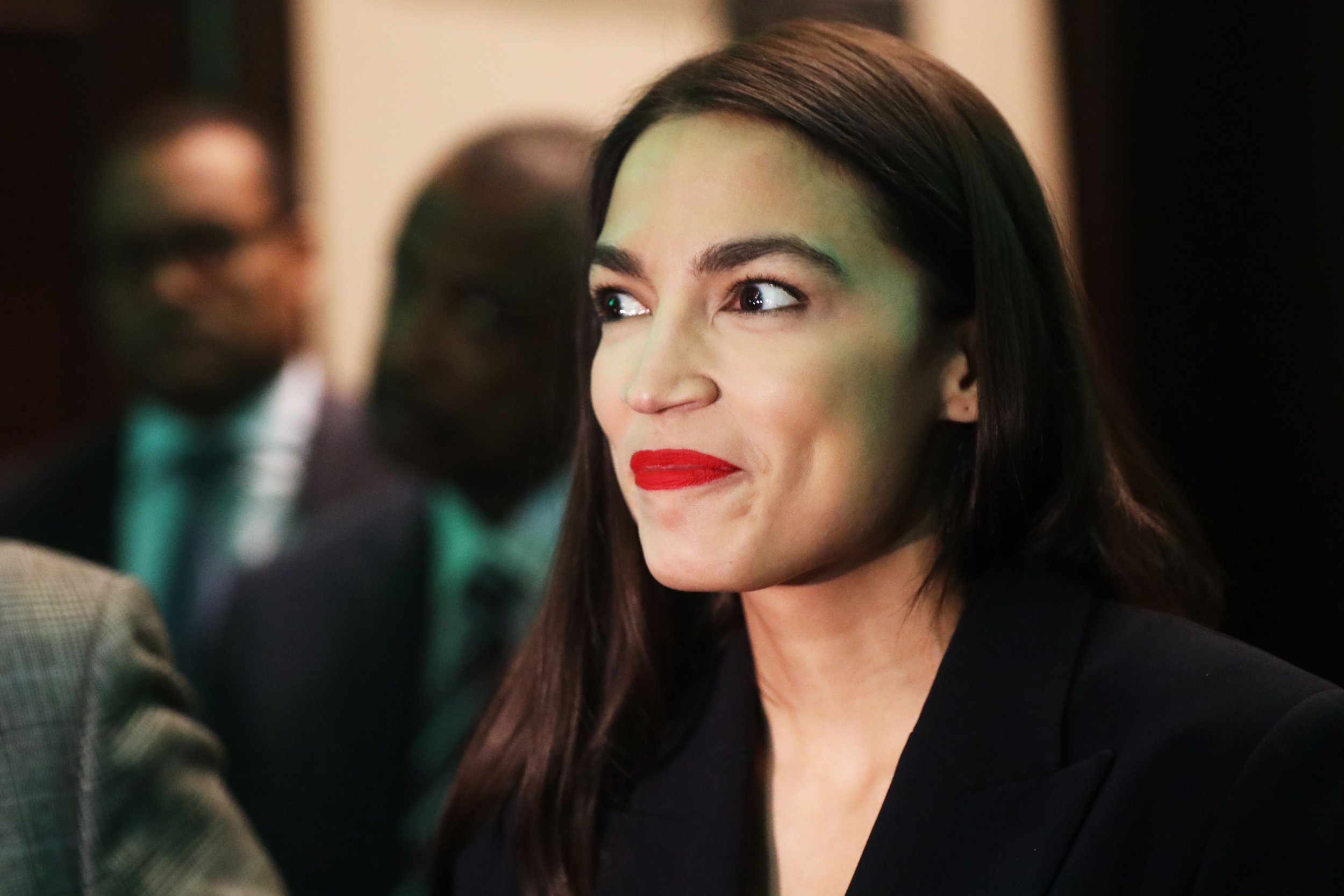 When Representaive Alexandria Ocasio-Cortez of New York unseated 10-term incumbent Joe Crowley in 2018, it was viewed as one of the biggest upsets of a historic midterm election season.
The 29-year-old has already become one of the most recognizable faces of the Democratic Party's more progressive wing. But according to a new book, Crowley had plenty of ammunition he could have used to stop his young challenger's emergence but decided it would hurt his public image to do so.
The Hill to Die On, a new book from Politico reporters Jake Sherman and Anna Palmer, charts the relationship between President Donald Trump and Congress since he entered the White House in January 2016, shedding light on some of the most consequential congressional battles of the administration, including the one that saw Ocasio-Cortez burst onto the scene, Yahoo News reported.
Ocasio-Cortez ended up beating Crowley by almost 15 points, stunning the Democratic establishment and vanquishing a 20-year, 10-term incumbent who had been considered a possible House speaker if the Democrats regained the House.
According to Sherman and Palmer, Crowley's advisers did not understand the danger Ocasio-Cortez posed and failed to do all they could to stop her meteoric rise. "Crowley had plenty of fodder he could've used against Ocasio-Cortez," they suggest, "but his top New York campaign operatives decided to take the punches and not hit back."
It is unclear whether Crowley's team really had potent ammunition against Ocasio-Cortez or whether this is a way for the former congressman to pass the buck. But Sherman and Palmer explain that the Democratic Party grandee did not want to be seen scrapping for what most observers predicted would be easy re-election.
According to the New York Post, the fodder included questionable financing practices employed by Ocasio-Cortez's team. The conservative National Legal and Policy Center claimed earlier this year that Ocasio-Cortez's campaign had used two political action committees to transfer hundreds of thousands of dollars into a limited-liability company to dodge campaign finance laws. The issue became public this year, but Crowley's aides knew about it during the election, the Post said.
Crowley reportedly thought that to go low against his challenger would ultimately weaken his image. "It wasn't just that Crowley didn't want to go dirty; he thought it would be a sign of weakness in D.C. if he was seen in a tight race against Ocasio-Cortez," Sherman and Palmer write. "He was supposed to be the next Democratic leader, not someone who had to fight to re-election."
As he weathered Ocasio-Cortez's spirited "shoestring" campaign, Crowley continued to hope that her supporters would not convert their energy into success at the ballot box, the authors write, and that his "institutional support would drown her." But when the votes were counted, "the seemingly invincible Queens party boss had gone down."
Crowley did not immediately responded to Newsweek's request for comment, while Ocasio-Cortez's office declined to comment.