U.S. Representative-elect Alexandria Ocasio-Cortez (D-N.Y.) said John Kelly, President Donald Trump's outgoing chief of staff, lied about Representative Frederica Wilson (D-Fla.) and owes her an apology before leaving at the end of the year.
Kelly claimed that Wilson boasted about securing millions in funding for a Florida FBI office at its dedication ceremony in 2015. However, video of her speech posted by the Sun Sentinel in October proved that Kelly's statements were inaccurate. Asked at the time if he felt the need to apologize to Wilson, Kelly refused, according to CNN. He said: "No. Never. Well, I'll apologize if I need to. But for something like that, absolutely not. I stand by my comments."
Ocasio-Cortez made her call for an apology in response to a tweet from Representative Barbara Lee (D-Calif.), who urged Kelly to change his tune before leaving his post. Lee posted: "Before General Kelly steps down, I hope he will offer a long overdue apology to Congresswoman Frederica Wilson for lying about her in the press."
Read more: Alexandria Ocasio-Cortez's most popular Twitter takedowns and comebacks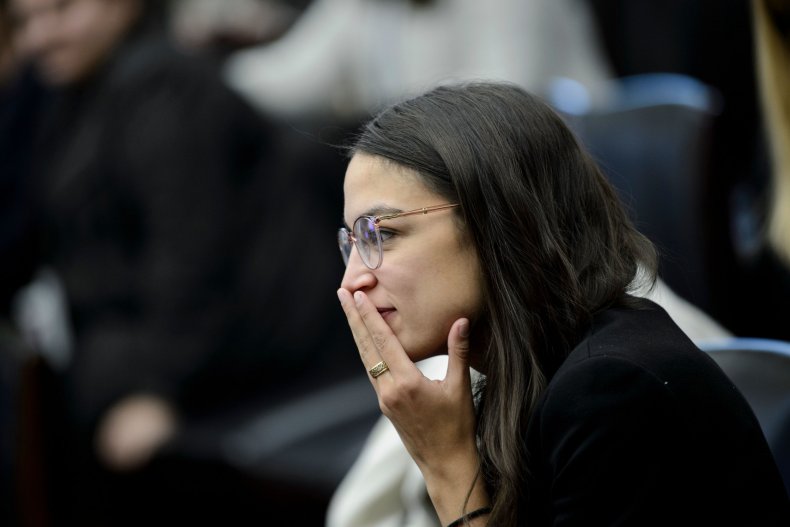 In response, Ocasio-Cortez tweeted: "John Kelly was straight up exposed for lying about @RepWilson in comments aimed at discrediting her. He absolutely owes her an apology, and his refusal to do so isn't a sign of strength - it's cowardice."
Kelly has long been the subject of resignation rumors, which now appear to be true. The relationship between the retired Marine general and the president had reportedly deteriorated to the point where they could hardly talk to each other.
Trump, as he is wont to do, played it off like everything was fine, in public comments.
"John Kelly will be leaving. I don't know if I can say retiring, but great guy," Trump told reporters over the weekend. "John Kelly will be leaving at the end of the year. We will be announcing who will be taking John's place. It might be on an interim basis."
At least a couple of lawmakers are hoping Kelly will make some amends before the next person takes over as chief of staff. It remains to be seen if there is any chance of that actually happening.