Alexandria Ocasio-Cortez in Netflix's 'Knock Down The House': My Father 'Made Me Believe That I had True Power In This World'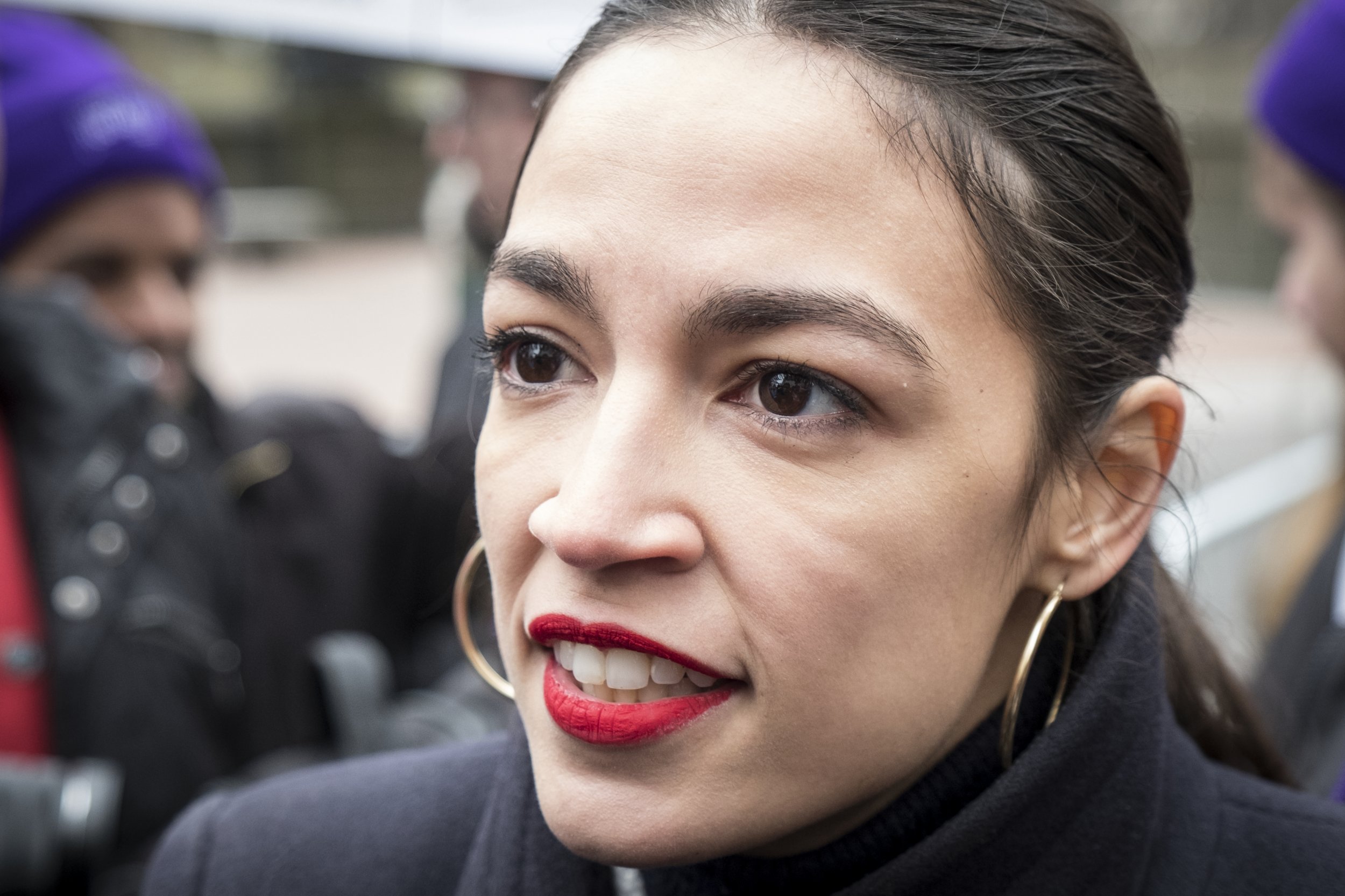 A new documentary following Alexandria Ocasio-Cortez's political rise sees the then-candidate reflect on what life was like before she became the youngest woman to join Congress in the November elections last year.
While Knock Down the House, directed and co-written by Rachel Lears, sets out to follow the journeys of four contenders, including Cori Bush, Amy Vilela and Paula Jean Swearengin, much of the documentary's spotlight shines on Ocasio-Cortez.
Opening with Ocasio-Cortez on her way to work as a bartender at Flats Fix, a taqueria in New York City's Union Square, Knock Down the House provides a glimpse into what her life was like in the lead-up to the 2018 midterms–from early childhood to her election night victory.
In one particularly moving moment in the documentary, the now-representative for New York's 14th congressional district, opens up about the close bond she shared with her father, who passed away when she was in college.
"My father knew my soul better than anyone on this planet," Ocasio-Cortez says, as footage of her father plays. "He really made me believe that I had true power in this world. My dad passed away when I was in college. Losing him in a time when you're just figuring out the world was really hard. I didn't know up from down."
Ocasio-Cortez also addresses what would later become a controversy among conservative critics. She discussed how when she was "about 4, 5 years old," her "whole extended family chipped in everything that they could for a small down payment on a tiny house about 30 minutes north in a place called Yorktown."
Following her election victory, critics tried to shame Ocasio-Cortez, who has long touted her Bronx roots, over her upbringing in suburban Yorktown in northern Westchester County.
The politician described how her family came to the decision to move in order to support her education. "About half of New York City highschoolers would never graduate," the politician says in the documentary. And so, Ocasio-Cortez's family pooled together their money to ensure that she could attend a good public school. Her mother "would clean a woman's home in exchange for SAT lessons for me," she said.
For Ocasio-Cortez, the move also meant seeing her life split between "a town where no one looked like me" and life in the Bronx, where her family was "always, always driving down…because all of my family and our family friends were still in the Bronx."