Alexandria Ocasio-Cortez Apologizes to Migrants Suffering From Medical Conditions Facing 'Dehumanizing' Deportation Policies 'On Behalf Of The United States Of America'
New York Rep. Alexandria Ocasio-Cortez offered an apology "on behalf of the United States of America" to immigrants affected by the Trump administration's decision to revoke "medical deferred action" for seriously ill patients.
On Wednesday, members of the House Subcommittee on Civil Rights and Civil Liberties heard from two people who fear they could be deported from the U.S. due to the policy switch, despite relying on medical care in the country to survive.
"It's really a death sentence for me," Maria Isabel Bueso, a 24-year-old Guatemalan who lives with a rare genetic disease, told lawmakers on Wednesday.
Bueso said that doctors had not expected her to live through her teenage years, but thanks to U.S. medical intervention, she has been able to live into her 20s and graduate from college.
"I want to live. I am a human being with hopes and dreams in my life," she said. "I am asking Congress and the administration to come together and right the wrong of this change in policy. This is not a partisan issue. This is a humanitarian issue and our lives depend on it."
Bueso and her family have been able to live in the U.S. for 16 years due to the government's program deferring action on deportations to allow patients to receive medical treatment.
Both she and Johnathan Sanchez, a 16-year-old living with cystic fibrosis who also shared his story with members of Congress, said they had both applied for an extension of those protections.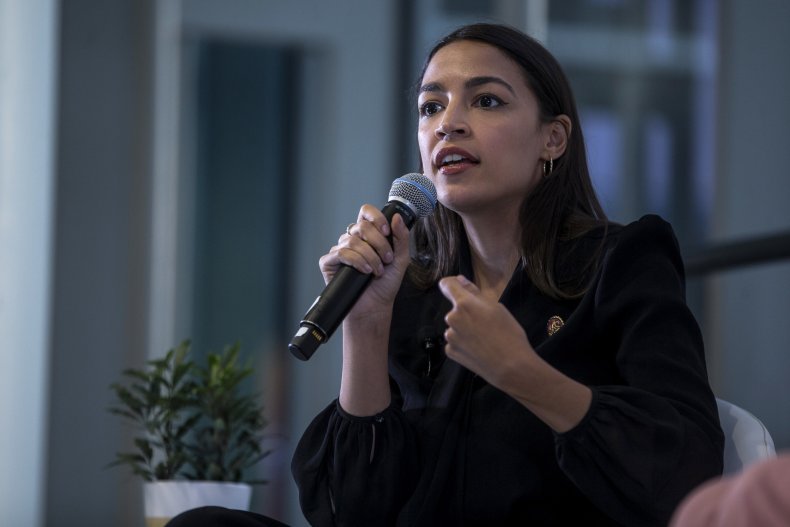 However, due to a new policy shift bringing an abrupt end to the program, both Bueso and Sanchez saw their applications denied, with the two patients receiving letters informing them that they had just over a month to leave the country.
Addressing the two young people, Ocasio-Cortez said she wanted to apologize to them for the use of "profoundly dehumanizing terms" used to describe their situations throughout the hearing.
"You don't deserve that," the New York lawmaker said.
"I'd like to apologize to you on behalf of the United States of America for the dehumanizing policies that they are pursuing that are frankly targeting you and targeting many people in the United States," she said.
"We're fighting for a better country that we can be proud of when it comes to how we treat all people and understanding the circumstances that they are coming from," Ocasio-Cortez added.
Wednesday's hearing came after USCIS began sending out letters to immigrants telling them that they could no longer accept requests for "medical deferred action," according to The New York Times.
On Labor Day, however, the agency appeared to backtrack on that stance, asserting that deportation proceedings had not been started for those who received the letter and that cases pending on August 7 would be reconsidered.
With the incident causing widespread confusion across the country, Democrats called this week's hearing to get clarity on the status of the program, as well as the rationale behind ending it.
The futures of those who rely on the program, however, continues to be unclear.
Newsweek has contacted USCIS for comment for this article on the status of the program.