Alexandria Ocasio-Cortez Applauds Billionaire's Morehouse College Offer, Demands Affordable U.S. Tuitions
New York Democratic congresswoman Alexandria Ocasio-Cortez applauded a billionaire's offer to pay off the student loan debt of an entire graduating class at Morehouse College, but cautioned that American college students shouldn't be forced to rely on the generosity of a wealthy stranger.
Social media was abuzz Sunday after video spread showing the Morehouse College commencement speaker and billionaire Robert F. Smith offering to pay around $40 million to cover the student loan debt of every class of 2019 graduate at the Atlanta school.
Ocasio-Cortez reacted to Smith's offer by calling for colleges to be more affordable while still commending Smith for his sizeable "community investment" in the students.
"Every Morehouse Class of 2019 student is getting their student debt load paid off by their commencement speaker. This could be the start of what's known in Econ as a 'natural experiment.' Follow these students & compare their life choices w their peers over the next 10-15 years," Ocasio-Cortez remarked on Twitter Sunday.
"It's important to note that people shouldn't be in a situation where they depend on a stranger's enormous act of charity for this kind of liberation to begin with (aka college should be affordable), but it is an incredible act of community investment in this system as it is," she added.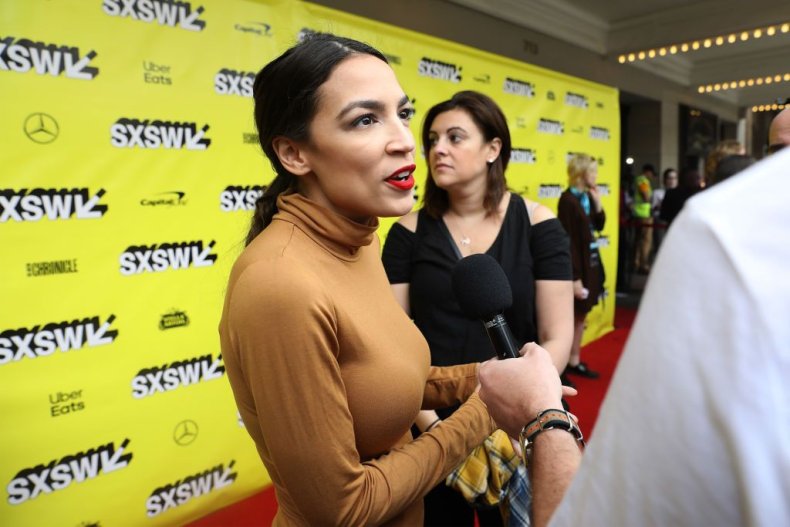 Smith's offer elicited loud cheers and applause from the 400 graduating seniors at the private historically black liberal arts college. Several students told The Atlanta Journal-Constitution they were graduating with a loan burden in excess of $70,000.
Ocasio-Cortez is among the loudest voices on Capitol Hill — along with Senators Elizabeth Warren and Bernie Sanders — who have repeatedly called for tuition-free public colleges and trade school school programs, along with a push to make all higher education more affordable to .
"This is my class, 2019. And my family is making a grant to eliminate their student loans," said Smith, who is CEO and Chairman of Vista Equity Partners, a private equity and venture capital firm with offices across the country, during Saturday's commencement ceremony.
He'd previously given the school a $1.5 million gift which administrators said will be used to fund scholarships and a new park on campus. Smith also received an honorary doctorate from the school
"Between doubt and destiny is action. Between our community and the American Dream is leadership," Smith said to the graduates.
Dozens of top replies to Ocasio-Cortez's take on the Morehouse tuition offer joined her in calling for tuition forgiveness for the more than 44 million borrowers who, according to economists, owe $1.7 trillion in student loan debt. More than 7 million debtors are estimated to currently be in default on payments.