Alexandria Ocasio-Cortez Defends Paul Manafort From Being Sent to Rikers Island
Alexandria Ocasio-Cortez said former Trump campaign manager Paul J. Manafort should be released alongside all other prisoners currently in solitary confinement at New York's Rikers Island.
The New York Democratic congresswoman who has frequently touted criminal justice reform measures took to Twitter Wednesday demanding Manafort be released from solitary confinement. He was convicted last year on federal bank fraud, tax and conspiracy charges and has been serving a seven-and-a-half year sentence in Pennsylvania. But it's widely believed that, fearing a federal Trump pardon, the Manhattan district attorney Cyrus Vance Jr., obtained an indictment of Manafort on state mortgage fraud charges to guarantee he would still face prison time.

As The New York Times reported Wednesday, Manafort is expected to be moved to the violence-plagued Rikers Island jail complex in the next weeks as he awaits arraignment on the New York State charges.
"Paul Manafort is being sent to solitary confinement in my district - Rikers Island. A prison sentence is not a license for gov torture and human rights violations. That's what solitary confinement is. Manafort should be released, along with all people being held in solitary," Ocasio-Cortez wrote on Twitter Wednesday.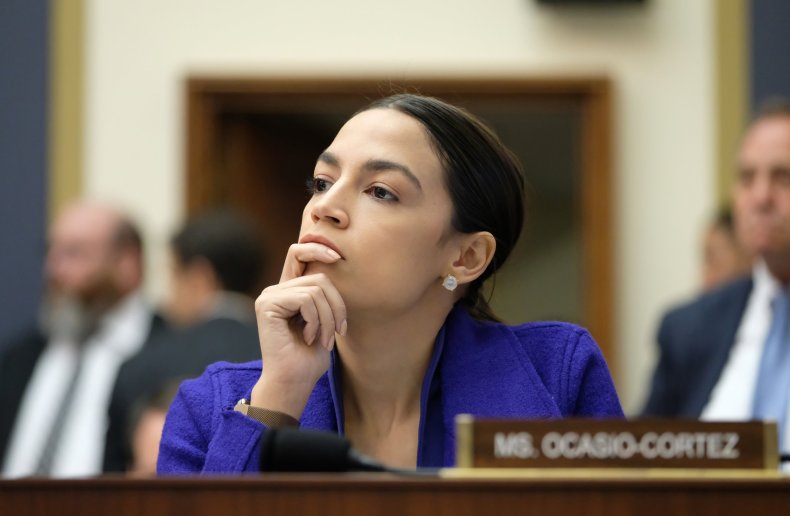 Ocasio-Cortez, who represents parts of the Bronx and Queens in New York City, has consistently spoken out against administrative segregation and cash bail, while also supporting inmates' right to vote. Her defense of the former Republican Party campaign chief follows her own campaign pledge to push for criminal justice reform at all levels.
Ocasio-Cortez has also called for the closing of the Rikers Island jail complex entirely, citing numerous damning reports of violence, corruption and civil rights violations.
Rikers Island contains a network of nine jails with around 7,500 inmates that includes pretrial detainees and inmates serving sentences of 12 months or less. A law enforcement official speaking on the condition of anonymity told The New York Times Manafort will likely be held at a former prison hospital on the island used to hold high-profile inmates.
But the New York City Department of Correction, Manafort's attorneys and the Manhattan district attorney's office have all declined to comment to The New York Times on the matter except to say Manafort is not currently in the New York agency's custody as of Tuesday.
Although Ocasio-Cortez has overwhelmingly criticized the criminal justice system for favoring the white and wealthy, she has been consistent in attacking the entire U.S. prison and legal system as a failure.