Alexandria Ocasio-Cortez Posts Letter From Amazon Admitting It Keeps Finding Urine in Bottles After Company Denials
Representative Alexandria Ocasio-Cortez (D-N.Y.) on Friday shared a letter that says it is from an Amazon employee and appears to refute the company's previous denials that some of its delivery workers are urinating in bottles while on the job.
The congresswoman posted the letter in response to a tweet from Amazon's official Twitter account, which said if rumors of employees urinating into bottles were true, "nobody would work for us."
"This you?" Ocasio-Cortez wrote above the letter, which says it is from Amazon Logistics On-Road Area Manager Jen Snyder. The image of the letter Ocasio-Cortez posted does not contain a date.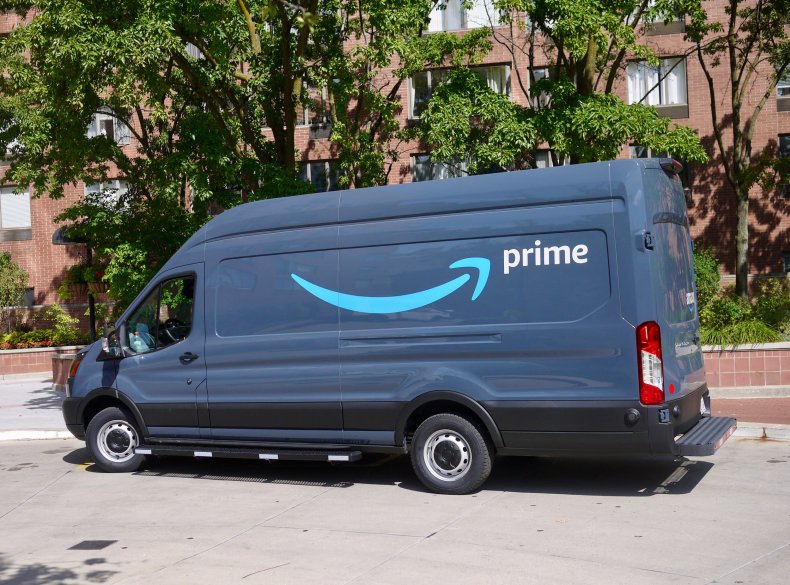 Ocasio-Cortez also tweeted a link to a recent report by The Intercept, which reported that it obtained documents that allegedly showed Amazon was aware that some employees were urinating into bottles.
The letter began by saying an Amazon associate "discovered human feces in an Amazon bag that was returned to station by a driver" and said it was the third such reported incident over the previous two months. The letter discouraged employees from leaving feces in bags returned to the station.
"We understand that DA's may have emergencies while on-road, and especially during Covid, DAs have struggled to find bathrooms while delivering," the letter said. Its next sentence was bolded and underlined: "Regardless, DAs cannot, MUST NOT, return bags to station with poop inside."
The letter then addressed reported issues about "bottles of urine."
"We've noticed an uptick recently of all kinds of unsanitary garbage being left inside bags: used masks, gloves, bottles of urine," the letter said. The letter went on to discourage drivers from leaving such "unsanitary garbage" behind.
"I know it may seem obvious, or like something you shouldn't need to coach, but please be explicit when communicating the message that they CANNOT poop, or leave bottles of urine inside bags," the letter said. It concluded with a request that all recipients respond to confirm they received the message.
Amazon refuted claims that employees were urinating in bottles earlier this week in response to a tweet from Rep. Mark Pocan of Wisconsin, who accused the company of doing so and also alleged it blocked workers from joining unions.
"Paying workers $15/hr doesn't make you a 'progressive workplace' when you union-bust & make workers urinate in water bottles," Pocan tweeted.
"You don't really believe the peeing in bottles thing, do you? If that were true, nobody would work for us," the company responded from its Amazon News Twitter account.
Newsweek reached out to Amazon for comment and will update this article with any response.
This story has been updated with additional information and background.