Alexandria Ocasio-Cortez Questions Why 'Controversial' Sarah Huckabee Sanders Doesn't Get Factchecked More
New Congresswoman Alexandria Ocasio-Cortez on Monday questioned why "controversial" White House Press Secretary Sarah Huckabee Sanders has been fact-checked by the media the same number of times despite the big difference in how long they've served in their respective roles.
Ocasio-Cortez tweeted: "it looks like @PolitiFact has fact-checked Sarah Huckabee Sanders and myself the *same* amount of times: 6. She's been serving for almost 2 years. I've served 4 days."
"Why is she fact-checked so little? Is she adhering to some standard we don't know about?" asked Ocasio-Cortez, who became the youngest woman to enter Congress, at the age of 29.
She then quote-tweeted a post by a Poynter International Fact-Checking Network director, stating that some fact-checkers publish guides, and wrote it was "helpful."
"That means no real standard. So it's still fair to ask why a controversial WH Press Sec is getting let off so easy," Ocasio-Cortez tweeted.
In another tweet, Ocasio-Cortez provided links to PolitiFact pages on statements from herself and Sanders. There were a half dozen for each.
Ocasio-Cortez first raised the issue by sharing a Salon story, first published at FAIR.org, on fact-check false equivalence and The Washington Post rating her as being as bad as President Donald Trump.
"Facts are facts, America. We should care about getting things right. Yet standards of who gets fact-checked, how often + why are unclear," Ocasio-Cortez commented. "This is where false equivalency+bias creeps in, allowing climate deniers to be put on par w/scientists, for example."
Ocasio-Cortez also questioned why the Post gave "my confusing tweet" on military accounting offsets the same number of "Pinocchios" as Trump's denial of the number of Americans that died in hurricane-ravaged Puerto Rico. The congresswoman seemed to imply that the president's denial was more egregious than her confusing Twitter post.
"These are legitimate questions not intended to attack," Ocasio-Cortez wrote. "Who makes these decisions? How? Is there a rubric?"
Ocasio-Cortez continued to go after the fact-checking site that has won a Pulitzer Prize.
"Another question for @politifact: some officials' statements (ex. Andrew Cuomo) get rated 'true' frequently. I say true things all the time - I'd hope most do," Ocasio-Cortez tweeted. "When does Politifact choose to rate true statements? Is there a guide? I'd be happy to repost if there is."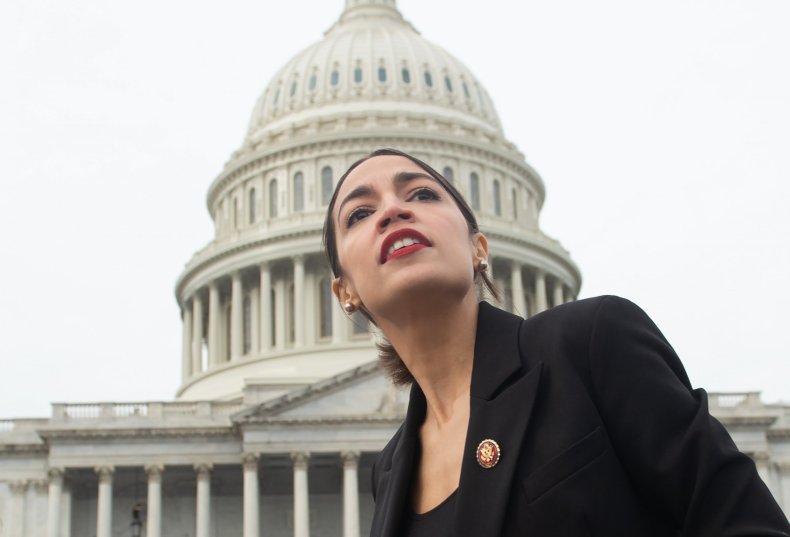 PolitiFact rated one statement by Ocasio-Cortez as "pants on fire!" four as "false," and one as "mostly true." Similarly, the site labeled one statement by Sanders as "pants on fire!" four as "false," and one as "mostly true."
During her time on the campaign trail and while waiting to take her seat in the House of Representatives, Ocasio-Cortez has shown little reluctance to criticize both the media and her political opponents.