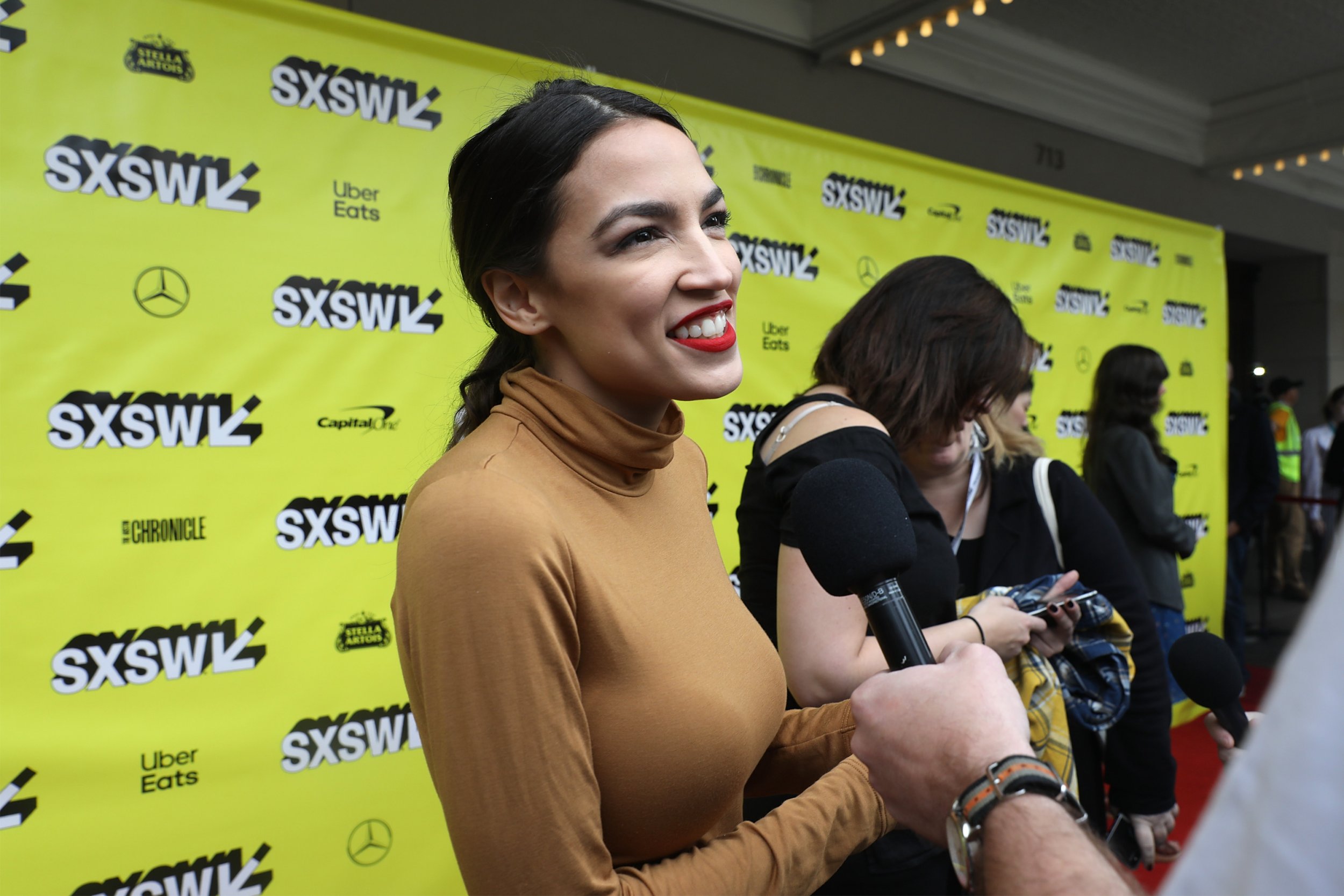 Democratic Representative Alexandria Ocasio-Cortez on Saturday called Fox News "AOC TMZ" and blamed the conservative network for her poor favorability rating in a new poll.
A Gallup poll released Friday showed that more Americans, 41 percent, viewed her unfavorably than favorably (31 percent). Her unfavorably rating climbed up from 26 percent in September, while her favorability rating also increased from 24 percent, meaning her net favorability dropped from -2 percentage points to -10 percentage points.
Ocasio-Cortez responded by tweeting that she has net favorable ratings from women, people ages 18 to 34 and people who are not white.
"If you want to know what subconscious bias looks like, it's a headline saying 'AOC is underwater with every group EXCEPT women, nonwhites, and 18-34 year olds,'" she tweeted. "So older, conservative white men are considered "everyone" and everyone else is discounted as an exception. Cool."
Ocasio-Cortez then placed part of the blame for her poor rating on Fox News, which has criticized her and her Democratic Socialist platform since her campaign days.
"The reason people know more is bc Fox News has turned into 'AOC TMZ' (no offense to TMZ), so awareness is growing w/ GOPers," Ocasio-Cortez tweeted. "@JaneMayerNYer has reported deeply on this propaganda machine + it will be aimed at any Dem they want. Nothing changes that. We can't be scared by that."
Ocasio-Cortez's unfavorabiity rose in large part due to Republicans — 73 percent in the latest poll, up from 21 points since September.
Fox News has harshly scrutinized her progressive policies, including the Green New Deal aimed at combating both climate change and economic inequality. The conservative network criticized Ocasio-Cortez when she was a congresswoman-elect, for appearing to wear expensive clothing while saying she could not afford an apartment in Washington, D.C.
Hosts on the morning show Fox & Friends mocked Ocasio-Cortez for having "expensive tastes" for a socialist.
"I mean, I want a pair of $600 shoes," guest host Katie Pavlich said. "I think she should redistribute."
Ocasio-Cortez shot back at Fox News for judging what she wore.
"The reason journos from @FoxNews to @dcexaminer can't help but obsess about my clothes, rent, or mischaracterize respectful convos as 'fights' is bc as I've said, women like me aren't supposed to run for office - or win," Ocasio-Cortez tweeted at the time. "& that's exactly why the BX and Queens sent me here."
According to the new poll, 7 of 10 Americans have heard of Ocasio-Cortez and have an opinion of her, up from half of Americans in September.