Alexandria-Ocasio-Cortez Says Her Twitter DMs Haven't Worked for 3 Months
Sorry to break it to you, but Alexandria Ocasio-Cortez may not be getting your Twitter DMs. The New York Congresswoman posted on Tuesday that personal messages are not working for her social media account.
"My DMs haven't worked in 3 months," she wrote, with an emoji of an unimpressed face. "@TwitterSupport pls help."
She also added that she wouldn't be able to send a direct message to Twitter support, because of her problem. "Sorry to do it like this but... I can't DM ya," the congresswoman noted.
Some folks joked about how AOC's down DMs was the reason there was radio silence for those trying to contact her. "This is why you haven't DMd me back alright cool," one person wrote. "This explains a lot," another chided.
"Ah so that was why you never answered. Glad we can move past this, Queen," a third added.
Someone boldly offered up their cell phone number as an easier means of contacting AOC. "I can just give you my cell number if that's easier," they wrote, shooting their shot to be friends with the congresswoman. "Listen I just think we'd be great friends," they added.
"That must be why you aren't responding to my messages asking if you wanna maybe go to Denny's sometime and split a grand slam," another said.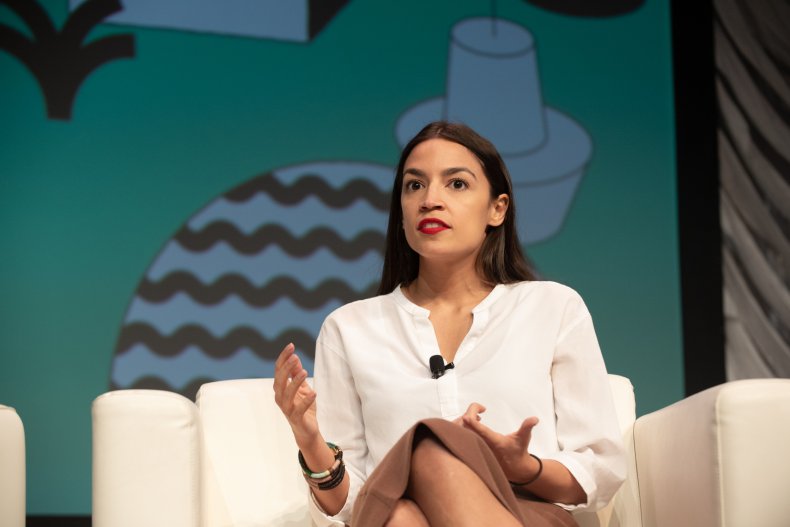 Luckily, Michael O'Herlihy, senior director of strategic response at Twitter, flagged her issue to the Twitter response team. Hopefully, things will be up and running for the congresswoman in due time.
According to Twitter's Help Center, there could be several reasons why your direct messages aren't working. The message could exceed the 1,000 character limit. Additionally, if you are sending direct message to an account that does not follow you, you may need to verify your phone number.
Messages that are sent to more than one account could be flagged as spam activity, and could potentially block you from sending more direct messages. "You may need to wait at least 30 minutes without any attempt at sending a Direct Message before you'll be able to do so again," Twitter's help site states.
If your Twitter account is sending messages without you realizing it, however, your account may be compromised.
It's important to note that regardless of whether your Twitter account is public or private, you can receive messages from anyone, if your direct messaging is set up as such.
Updated 11/17/2020 1:15 p.m. EST: This article has been updated to include further context.