Alexandria Ocasio-Cortez Says White Supremacy Has Become 'a Very Important Base' for GOP
Representative Alexandria Ocasio-Cortez says the January 6 Capitol riot revealed that that white supremacy has become "a very important base" for the GOP.
"[The pro-Trump protesters] were looking for us, and we were not protected," Ocasio-Cortez told Latino USA's Maria Hinojosa. "White supremacy in and of itself is a mythology, and you have to protect it in order to protect that political power, which has now become a very important base in the Republican Party."
She said the attack's aftermath "has deeply, deeply affected lawmaking, policymaking" in Congress as some members have been forced to come to terms with the threats made against them.
A probe conducted by U.S. Capitol Police found that threats made against members of the most racially diverse Congress in history have more than doubled this year.
"There's this one myth that it's all happened because we're smarter and perform better," Ocasio-Cortez said. "I don't think we've really internalized how much of that has been created through the subjugation of other people."
The congresswoman also recalled how close rioters got to then–Vice President Mike Pence after then-President Donald Trump told his supporters that Pence "didn't have the courage to do what should have been done to protect our Country and our Constitution."
"Pence was taken out of the Senate chamber something like 60 seconds before these terrorists, insurrectionists got into the Senate chamber," Ocasio-Cortez said.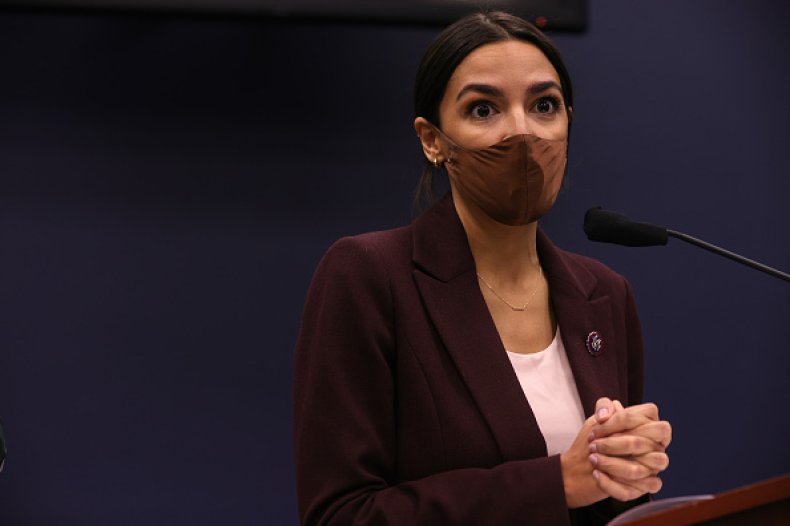 "Pence was the one person, arguably, that had one of the most important roles in making sure that procedurally the Electoral College counts went on as proceeded," she added. "Sixty seconds could have meant potentially the difference between what we have right now and a martial state. This was an all-out attempted coup."
She said had those 60 seconds gone differently, Pence's safety could have been compromised as rioters tried to locate him and demand that he overturn the results of the election.
"We don't want to acknowledge that that's how close we got, but that is how close we got," the Democrat said.
On Wednesday, a divided House voted to create an independent commission to investigate the Capitol riot after every Democrats and 35 Republicans voted pass the legislation.
The vote came hours after Senate Minority Leader Mitch McConnell declared his opposition to the plan and pressured his Republican colleagues to fall in line.
Just a day earlier, McConnell had said he would be open to voting for the commission, He had also previously been vocal in denouncing Trump's role in the Capitol riot as well as the efforts made to overturn the results of the 2020 election.