Alexandria Ocasio-Cortez Fires Back at JPMorgan Chase CEO Jamie Dimon For Dismissing Green New Deal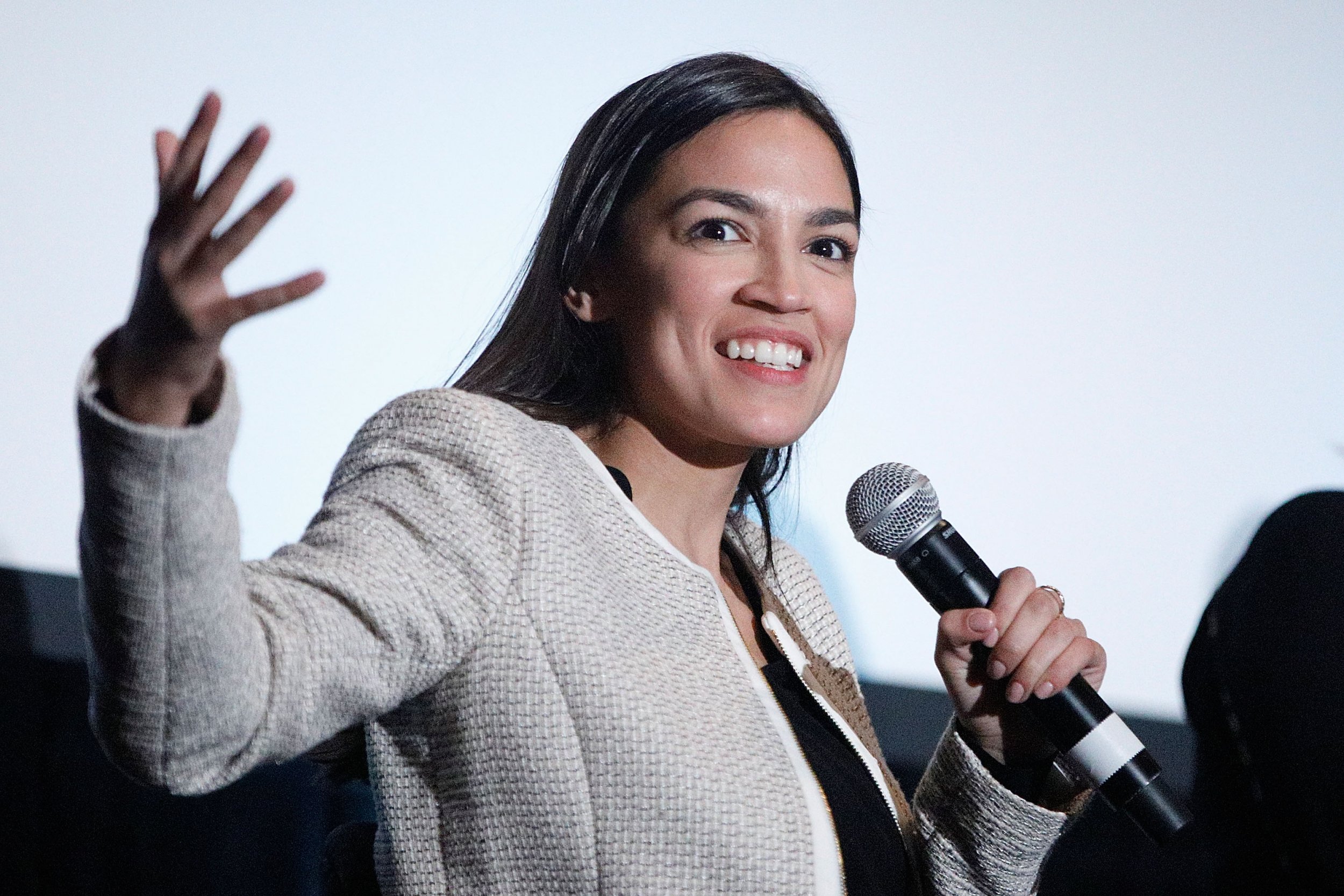 Democratic Rep. Alexandria Ocasio-Cortez (N.Y.) on Wednesday fired back at JPMorgan Chase CEO Jamie Dimon after he criticized the Green New Deal proposal, which aims to address climate change and economic inequality.
In an interview yesterday, Dimon condemned the progressive proposal sponsored by Ocasio-Cortez and Sen. Ed Markey (D-MA), and put forth his own idea on how to tackle emissions and global climate change: Carbon Taxes.
"I don't spend much time worrying about things that I can't effectuate," the CEO said. "Can you focus on climate change in an intelligent way that doesn't damage the economy? Yes, you can. It's called CO2 emission taxes, or trading, there's a couple of ways to do it. So you better do it wisely because you could hurt the economy, which hurts everybody."
A day later, Ocasio-Cortez took to Twitter to point out JPMorgan's $13 billion settlement with the U.S. federal government in 2013 over allegations that the bank fraudulently overstated the quality of mortgages sold to investors leading up to the 2008 financial crisis.
"JP Morgan agreed to pay out *$13 billion* over its massive role in mortgage schemes w the '08 recession," the freshman congresswoman wrote. "They also finance major fossil fuel pipelines. It's big money."
"So maybe they *aren't* the best authority on prioritizing economic wellbeing of everyday people & the planet," she added.
The Green New Deal proposal, a congressional resolution introduced by Ocasio-Cortez and Markey on February 7, calls on the federal government to end the U.S. economy's reliance on fossil fuels and planet-warming greenhouse gas emissions. In addition, it seeks to create more jobs in sustainable energy industries.
While progressive Democrats voiced their support for the proposal after its announcement, with even some 2020 Democratic candidates backing the resolution, many conservatives have condemned the Green New Deal over the impact it would have on the overall economy.
Even if Congress approves the resolution, it would still not become law as it is nonbinding.