Alexandria Ocasio-Cortez Slams NY Times for Using 'Glamour Shot' of Former Trump Comms Director Hope Hicks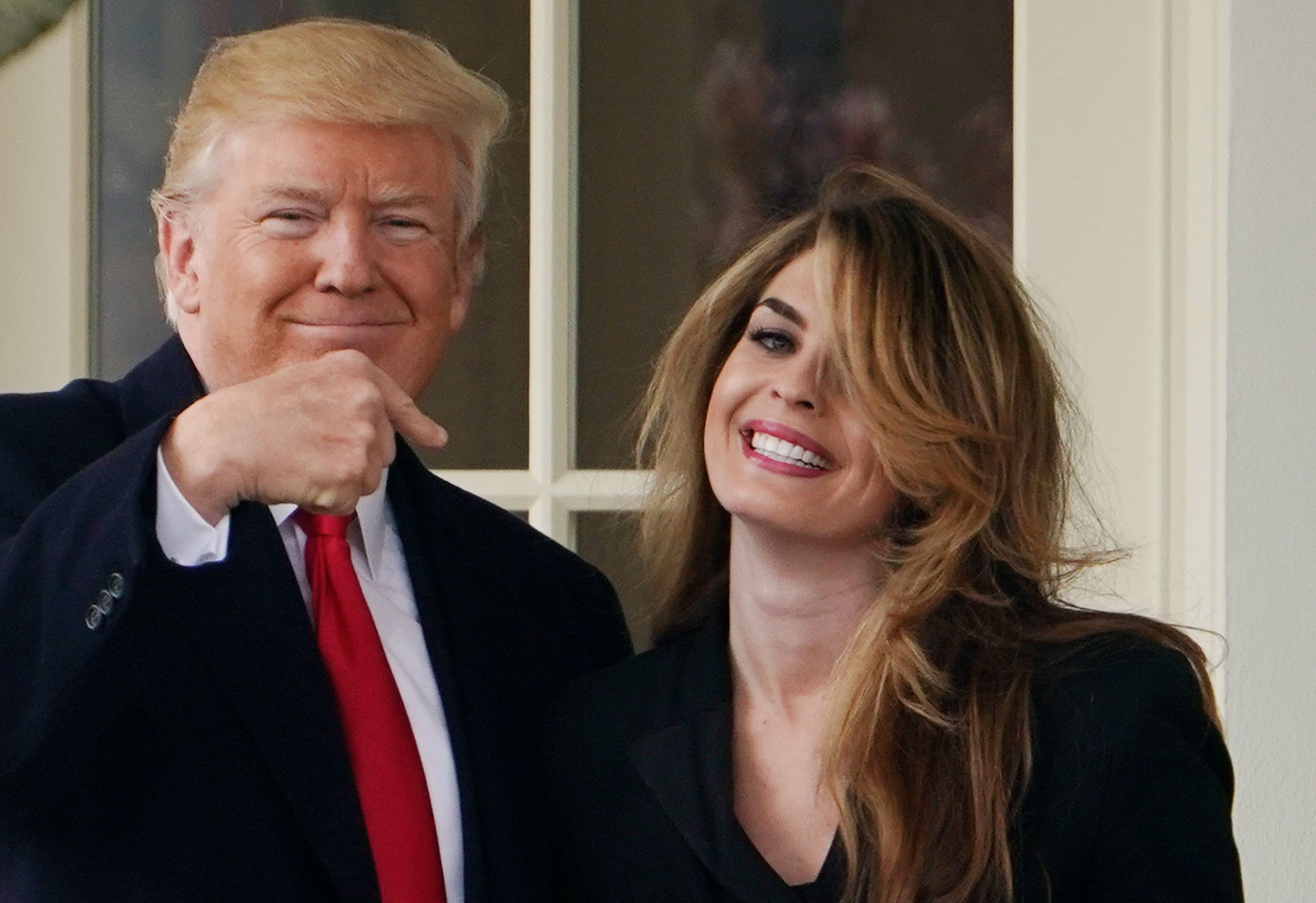 The New York Times received a number of complaints this weekend over a story about Hope Hicks, President Donald Trump's former Director of Communications, and her decision on whether or not to comply with a congressional subpoena. But it wasn't the story that got some folks upset — it was the photo the paper ran with the article.
For the article, published late last week and written by Times journalist Maggie Haberman, the paper opted not to use any of the many available images of Hicks, but rather run an image — taken by a Times staff photographer — of the former White House staffer that, while setting a somber mood, is nonetheless flattering to Hicks.
Some critics saw the use of such an image as an example of bias and tried to call out the Times for it.
"This is a good example of bias in the @nytimes: a picture of a person who is considering not complying with a subpoena is basically a glam shot, and it's framed as a thoughtful, perfectly equal choice," tweeted journalist Soledad O'Brien early Sunday.
O'Brien later took a swipe at Haberman, implying that the Times reporter had deliberately selected a flattering photo to stay in Hicks' good graces.
"Imagine having people write about your decision to answer a subpoena as an existential dilemma. The way these journalists treat the potential sources for their next book is... not surprising," she wrote.
O'Brien's original tweet was picked up and referred to by Congresswoman Alexandria Ocasio-Cortez Sunday afternoon. The first-term Democrat pointed out what she saw as media hypocrisy, referring to the tendency for some outlets to run photographs of police shooting victims that show them in an unflattering light.
"Yup. Where's the 'no angel' take now?" asked Ocasio-Cortez. "In the immediate aftermath of shootings, media routinely post menacing photos of people-of-color victims + dredge up any questionable thing they'd ever done. But when Hope Hicks considers not complying w a subpoena, it's glamour shot time."
The congresswoman from New York added in a follow-up tweet that she didn't understand why the Times was, in her view, trying to portray Hicks' potential failure to comply with a subpoena as a matter of personal drama.
"What gets me is news breaks that this woman is weighing committing a crime before Congress & it's getting framed by the NYT as some Lifetime drama called 'Hope's Choice.' This is a fmr admin official considering participating in a coverup led by the President. Treat her equally," wrote Ocasio-Cortez.
Hicks, who stepped down from her position at the White House in March 2018, was subpoenaed by the House Judiciary Committee in April and given a June 4 deadline to turn over documents requested by the committee, including "any personal or work diary journal or other book containing notes, a record or a description of daily events." She is also expected to testify before the committee on June 19.
It is not yet known if Hicks will comply with the subpoena or if she will defy the order, much like former White House Counsel Don McGahn who declined to appear before Congress last week.
"Our subpoenas are not optional," Said Committee Chair Jerrold Nadler. "This committee will hear Mr McGahn's testimony even if we have to go to court."
Failure to comply with a subpoena could result in Hicks being held in contempt.