Alexandria Ocasio-Cortez Slams 'Plutocratic, Long-Shot, Very-Late Presidential Bids' For Wasting Hundreds of Millions of Dollars
In a tweet about 2020 Democratic candidates who have only recently announced their interest in running for president, congresswoman Alexandria Ocasio-Cortez suggested they should invest the money in state governments instead.
"Call me radical," Ocasio-Cortez tweeted on Thursday afternoon, "but maybe instead of setting ablaze hundreds of millions of dollars on multiple plutocratic, long-shot, very-late presidential bids, we instead invest hundreds of millions into winning majorities of state legislatures across the United States?"
"Just a thought!" she added.
Her tweet comes amid the news that former New York City Michael Bloomberg is preparing to enter the race, having filed paperwork to enter Democratic primaries in Alabama, Arkansas and Tennessee. Political experts believe Bloomberg will formally announce his candidacy in time for Super Tuesday, when multiple state primaries will take place on the same day.
Bloomberg, who is viewed as a centrist candidate by many, donated millions to Democratic campaigns in 2018, according to Vox.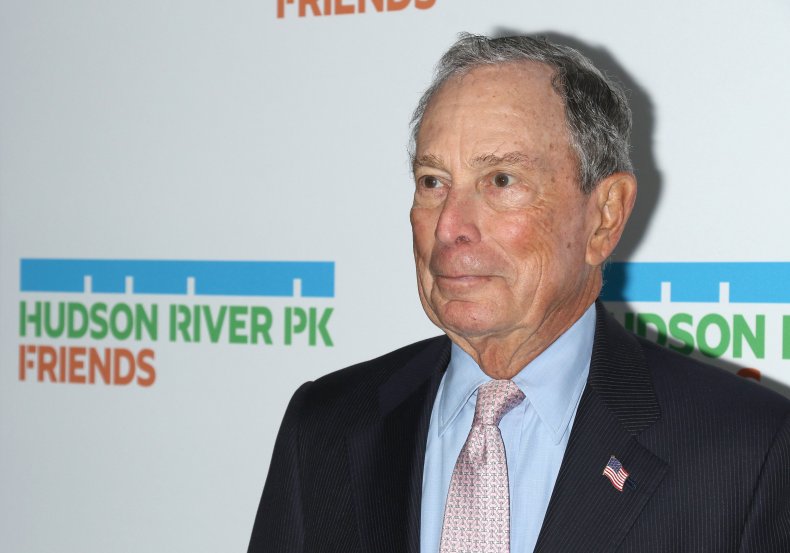 While Bloomberg is in favor of gun control and has spoken about measures to stop climate change, he has said progressive 2020 candidate Senator Elizabeth Warren's proposed wealth tax may be unconstitutional. Bloomberg has also been a critic of Medicare for All.
"I think you could never afford that," Bloomberg told reporters. "You're talking about trillions of dollars. To replace the entire private system where companies provide health care for their employees would bankrupt us for a very long time."
Former Massachusetts Governor Deval Patrick joined the race November 14, announcing his candidacy with an online video.
"I admire and respect the candidates in the Democratic field," Patrick said. "They bring a richness of ideas and experience and a depth of character that makes me proud to be a Democrat. But if the character of the candidates is an issue in every election, this time is about the character of the country."
"This time is about more than removing an unpopular and divisive leader, as important as that is, but about delivering instead for you," Patrick added.
Candidate Tom Steyer did not join the race until July 2018, making him the most recent entry, until Patrick threw his hat into the ring, according to The Hill.
Steyer, a San Francisco businessman, has a net worth of $1.6 billion, according to Forbes.
Both Patrick and Bloomberg have previously stated that they would not seek election in 2020. However, former vice-president Joe Biden's declining polling performance and difficulties raising funds for his campaign may have been factors in their decisions, according to NPR.
Some in the Democratic Party are not sure if candidates like Elizabeth Warren and Bernie Sanders, perceived as espousing more progressive policies, could defeat President Trump.