Pastor Accuses Alexandria Ocasio-Cortez of Not Tweeting About Sri Lanka Attacks Because She Can't Weaponize Them Against Trump
Pastor Darrell Scott said the reason Representative Alexandria Ocasio-Cortez had not tweeted about the Sri Lanka bombings was because she could not use them "as a weapon against the Trump administration."
Scott, a board member for the National Diversity Coalition for Donald Trump, made the remarks after former CNN host Piers Morgan made similar comments.
"Twitter-obsessed @AOC posted 14 times about the terror attack on Muslims in New Zealand, but has posted nothing about the terror attack on Christians by Muslim extremists in Sri Lanka. Very odd," Morgan tweeted.
At least 359 people were killed in the series of terror attacks that targeted churches and luxury hotels in and around the Sri Lankan capital of Colombo on Easter Sunday.
"To be honest the reason I believe AOC has not commented on the Sri Lanka massacres is because she cannot politicize it and use it as a weapon to somehow disparage the Trump administration," Scott told Fox News' Hannity program.
"With the massacre that happened in Christchurch, New Zealand, they [Democrats] were trying to attribute it to Islamophobia, by extension white nationalism, which by extension they tried to connect with the president's immigration policies when he suggested an immigration ban on terrorist-supporting nations, and they tried to misconstrue it to a Muslim ban."
During his presidential campaign, Trump called for a "total and complete shutdown" of Muslims entering the U.S. in the wake of the 2015 Paris terror attacks that left 130 people dead, and the mass shooting in San Bernardino, California, in which 14 people died.
In January 2017, Trump signed an executive order banning foreign nationals from seven predominantly Muslim countries from entering the country.
"It's political," Scott added. "They're trying to use these tragedies for different things, as if they can somehow politicize it and use it as a weapon against the Trump administration or the Republican party. That's what they do.
"And when they can't because the president has a huge Christian base and they cannot use that unfortunate tragedy in Sri Lanka against the Trump administration, she'd rather be silent."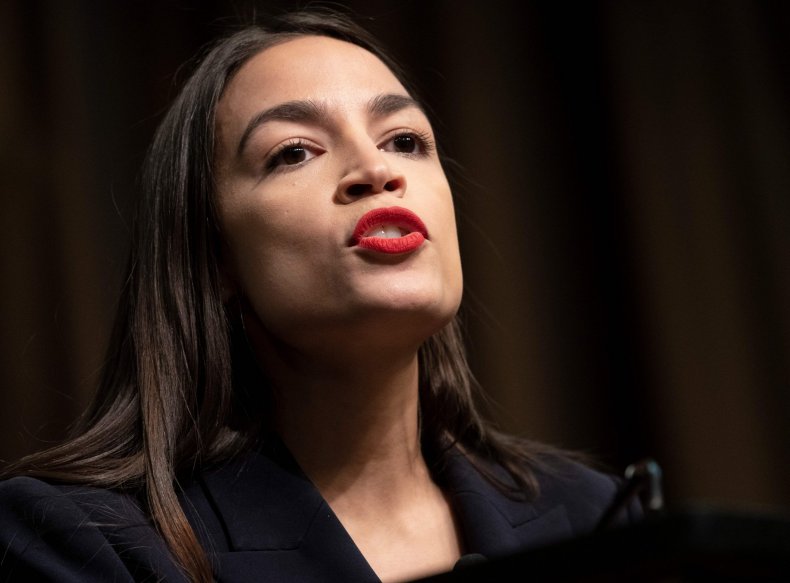 Sri Lanka's defense minister, Ruwan Wijewardene, said the bombings were a direct reaction to the Christchurch mosque attacks that left 50 people dead.
The Sri Lankan government believes the small extremist group National Thowheed Jamath was behind for the attacks, with the help of an international network.
The Islamic State militant group (ISIS) has claimed responsibility for the bombings, although authorities are unsure about its involvement, The Associated Press reported.