Alexandria Ocasio-Cortez: Student Loan Crisis Means My 'Entire Generation...Is Delaying or Forgoing Purchasing Houses'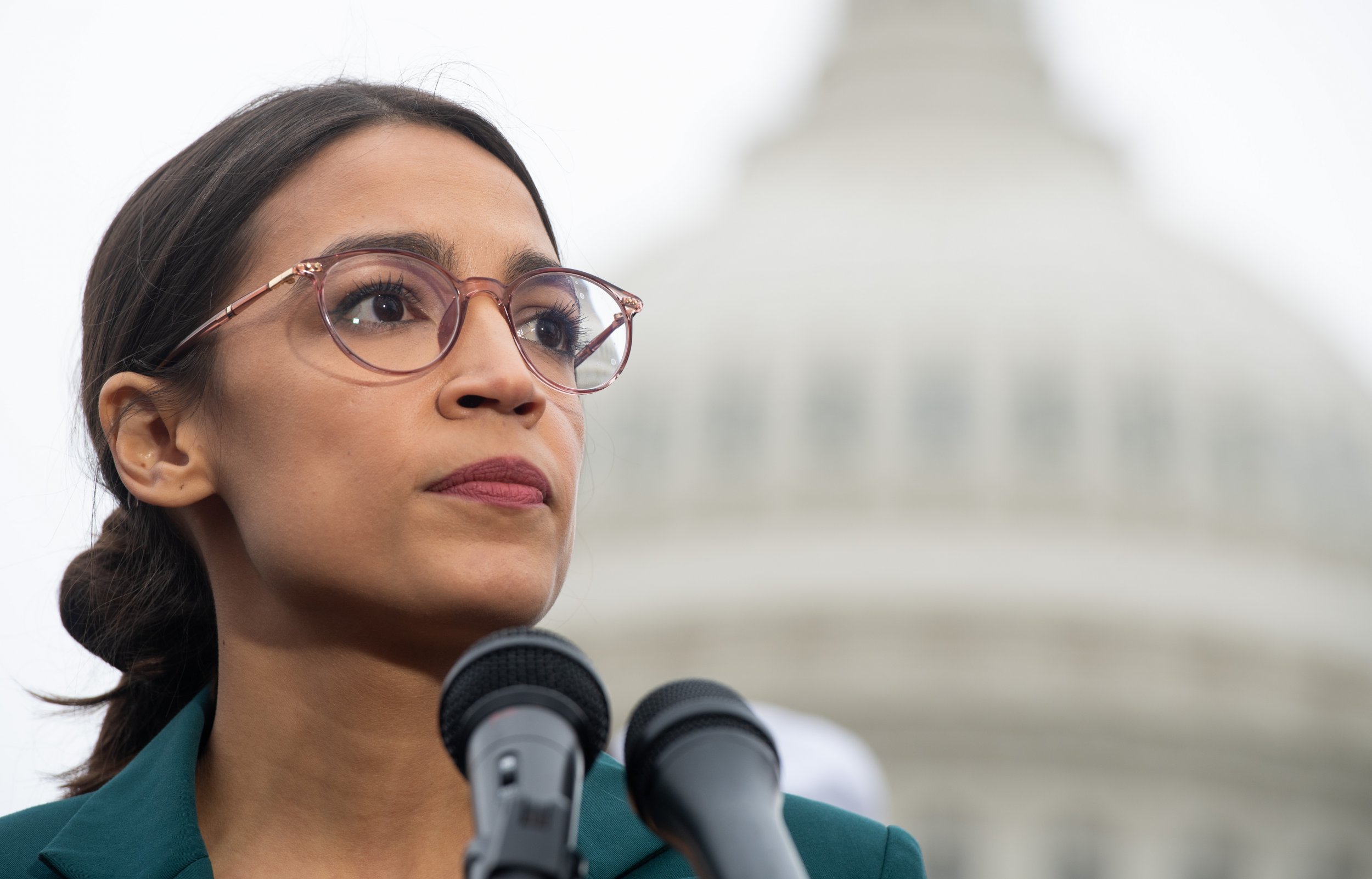 Representative Alexandria Ocasio-Cortez, the youngest woman ever elected to Congress, said student debt is holding back America's economy because employed college graduates are spending so much of their income on paying for their education, preventing them from moving up the property ladder.
"We have an entire generation that is delaying or forgoing purchasing houses," Ocasio-Cortez, 29, who had around $25,000 student debt and made monthly payments of $300, despite meager earnings as a bartender and waitress, told Time in an interview.
The New York City Democrat also said her generation has never truly experienced "American prosperity."
"Our entire economy is slowing down due to the student loan crisis.... An entire generation, which is now becoming one of the largest electorates in America, came of age and never saw American prosperity," Ocasio-Cortez said. "I have never seen that, or experienced it, really, in my adult life."
Those born in 1989, like Ocasio-Cortez, turned 18 in 2007, the year the financial crisis hit, sinking the global economy and affecting financial and housing markets to this day. The harm from that collapse was felt most acutely by those earning low and middle incomes.
According to data from the U.S. Federal Reserve, by the end of 2018, the total amount of all student debt in the United States had reached $1.57 trillion, after piling up since the financial crisis. That is higher than the total consumer debt for motor vehicles.
There are more than 44 million Americans with student loan debt.
Pew Research Center reported in 2017 that nearly four in 10 Americans (37 percent) aged 18 to 29 had student debt. This is in comparison to 22 percent of those aged 30 to 44 and 16 percent of people across all age groups.
Millennials face a perfect storm of rising rents, low wages, high health insurance costs and burdensome student debt from increasing tuition fees.
A 2018 report by the Stanford Center on Longevity found that those born after 1980 are significantly less likely than those born around 1960 to own a home by the time they hit 30.
The report said 48.3 percent of baby boomers—those born between 1957 and 1964—owned their home by the age of 30. That compares to 35.8 percent of early millennials born between 1980 and 1984.
The size of student loan debt is largely to blame because it consumes so much of younger people's income, leaving them unable to save to buy a home. A secondary effect is that younger people are having to delay marriage and, eventually, retirement.
In 2013, Rohit Chopra—now a commissioner with the Federal Trade Commission, but then the Consumer Financial Protection Bureau's Student Loan Ombudsman—likened the burden of student debt to a "backpack" on college graduates' shoulders, preventing them from keeping pace with the economic success of previous generations for whom an education was significantly less expensive.