Alexandria Ocasio-Cortez Tells Lindsey Graham to Visit African-American History Museum After DNA Preferences Joke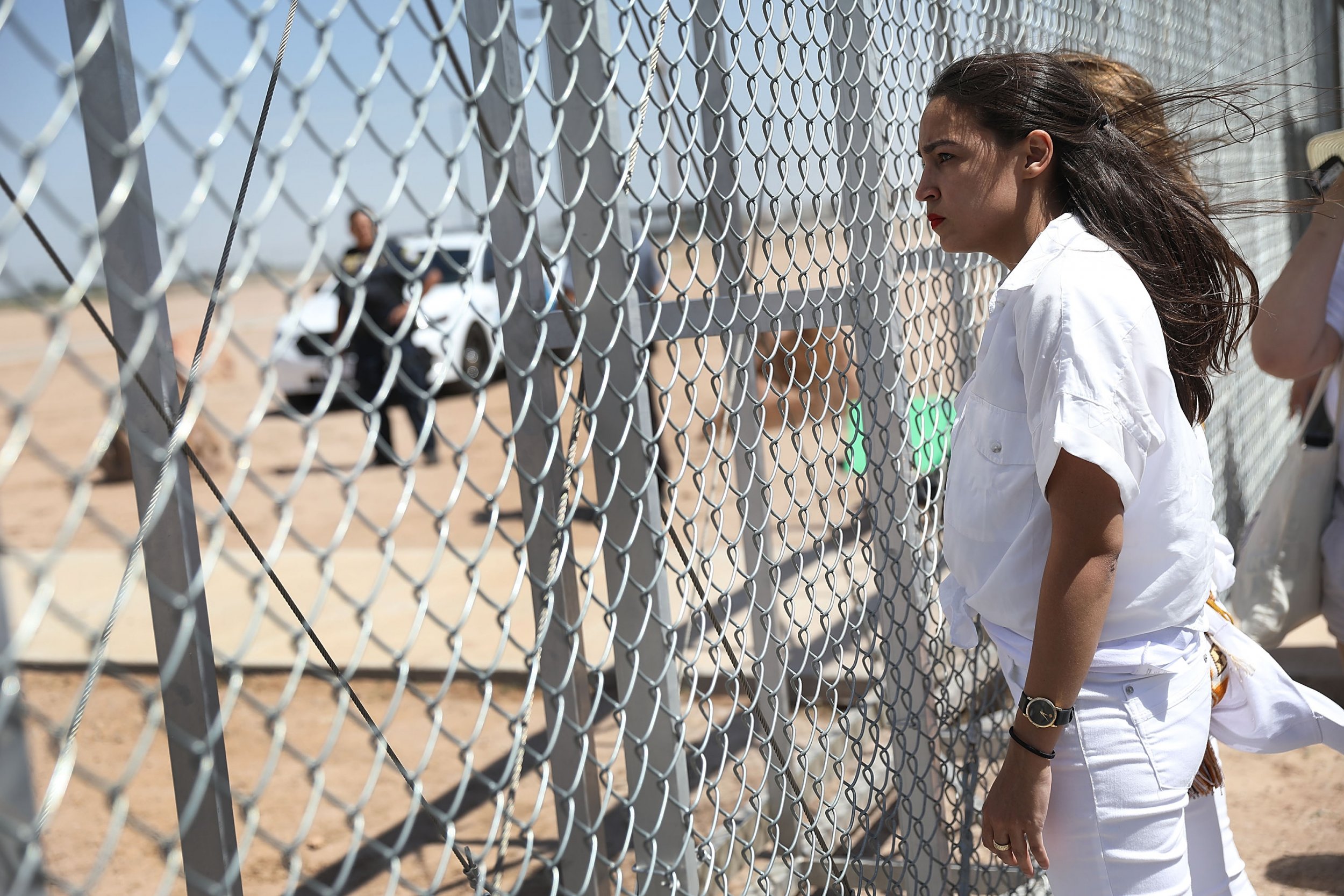 Congresswoman-elect Alexandria Ocasio-Cortez continued a spat with Republican Senator Lindsey Graham this week by telling him to visit the Smithsonian Institution's National Museum of African American History and Culture to get educated about DNA preferences.
The Twitter dispute began on Sunday after reports emerged that American officials used tear gas in an attempt to stop hundreds of migrants in a caravan from Central America from crossing the border between the United States and Mexico near Tijuana.
"Asking to be considered a refugee & applying for status isn't a crime," Ocasio-Cortez tweeted. "It wasn't for Jewish families fleeing Germany. It wasn't for targeted families fleeing Rwanda. It wasn't for communities fleeing war-torn Syria. And it isn't for those fleeing violence in Central America."
The following day, the Republican senator from South Carolina quote tweeted Ocasio-Cortez and wrote: "I recommend she take a tour of the Holocaust Museum in DC. Might help her better understand the differences between the Holocaust and the caravan in Tijuana."
Ocasio-Cortez quickly fired back at Graham that "the point of such a treasured museum is to bring its lessons to present day."
"This administration has jailed children and violated human rights," the democratic socialist tweeted. "Perhaps we should stop pretending that authoritarianism + violence is a historical event instead of a growing force."
Ocasio-Cortez did not let the issue go there. On Tuesday morning, she shot back at Graham with a museum recommendation of her own.
"While we're recommending museums @LindseyGrahamSC, I heard your 'joke' about ethnic DNA preferences last month," she tweeted. "Perhaps you would enjoy a visit (or revisit) to the Smithsonian Museum of African-American History and Culture (@NMAAHC). It's a great educational experience."
Ocasio-Cortez was referring to Graham's comment in mid-October mocking Democratic Senator Elizabeth Warren for taking a DNA test to prove she has Native American ancestry.
"I will take a DNA test," Graham joked. "I've been told my grandmother may be part Cherokee Indian. It may be just talk. You will find out in a couple weeks.... I didn't really think much about it. But [Warren] is less than .1 of 1 percent. I think can beat her."
Graham continued: "I'll probably be Iranian. That'd be, like, terrible." His joke was not humorous to Ocasio-Cortez, among others.
Ocasio-Cortez, who at age 29 is the youngest woman to be elected to Congress, was outspoken on the campaign trail and continues to be even before she takes her seat. Her remarks have drawn criticism from many conservative lawmakers.