Elizabeth Warren Praises Ocasio-Cortez: Last Year, She Was Taking Orders at a Bar. Now, Millions Are Taking Cues From Her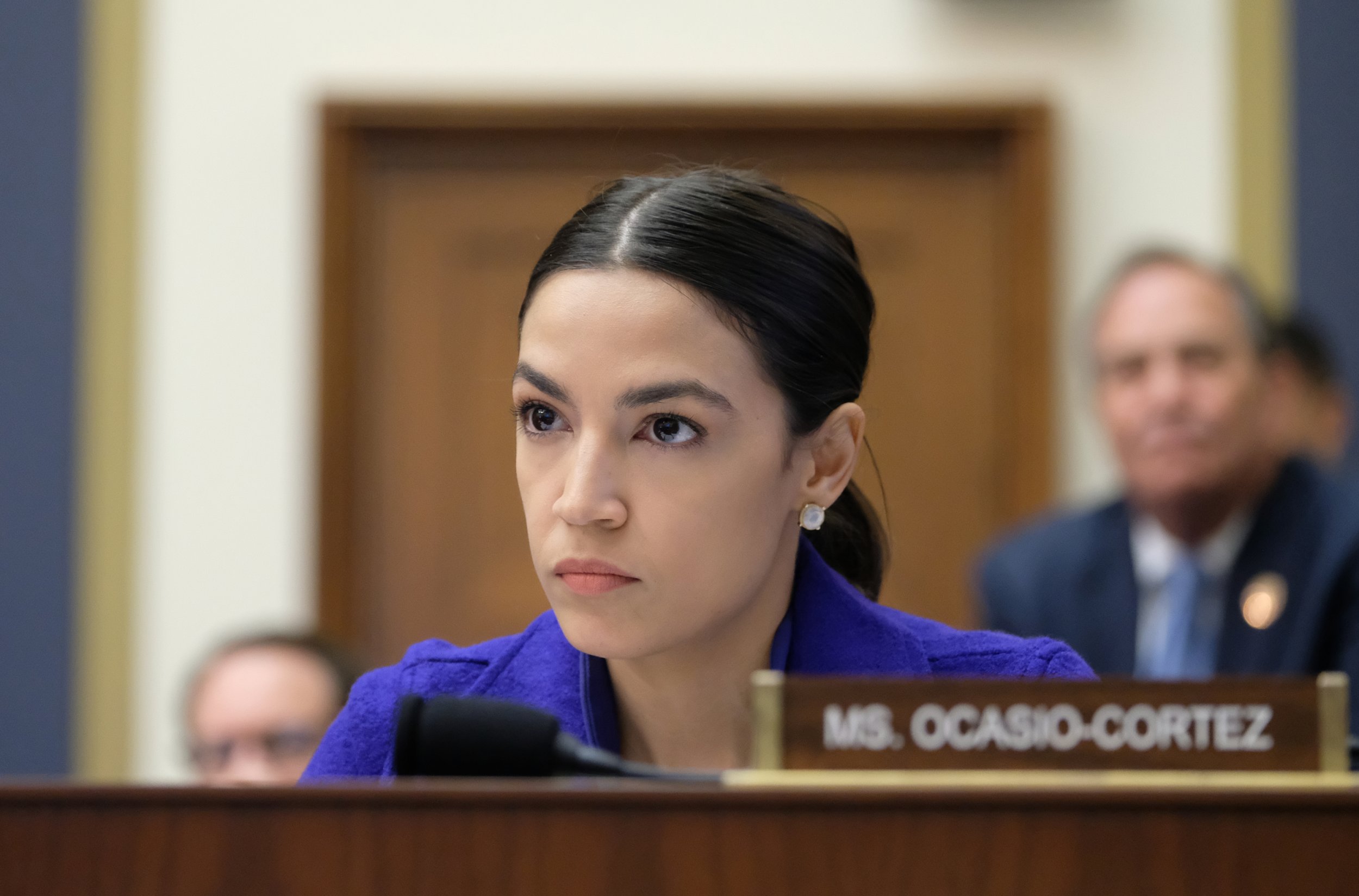 Massachusetts Democratic Senator Elizabeth Warren praised freshman congresswoman Alexandria Ocasio-Cortez in a piece for Time magazine's 2019 list of the "100 most influential people" in the world.
In the short article, Warren praised the New York representative for giving a voice to those she fears the government has willfully forgotten.
Describing the financial struggles faced by Ocasio-Cortez's family after her father's death, in 2008, Warren wrote: "She watched as our government bailed out Wall Street while it ignored families like hers. She learned the hard way that in America today, Washington protects the powerful while leaving hardworking people behind.
"A year ago, she was taking orders across a bar. Today, millions are taking cues from her. She reminds all of us that even while greed and corruption slow our progress, even while armies of lobbyists swarm Washington, in our democracy, true power still rests with the people."
Ocasio-Cortez beat incumbent representative Joe Crowley in a shock primary election last June. Victorious in November's midterms, she became the youngest female member of Congress ever when she was sworn in three and a half months ago.
Back in March, Time dedicated a cover story to her rapid and "unlikely" rise through the Democratic Party. She has earned scorn and praise from both sides of the aisle for her social media savvy and for the progressive policies she champions.
Viewed as a radical by many, the self-described democratic socialist has called for a single-payer healthcare system, the abolishment of the Immigration and Customs Enforcement agency (ICE) and a Green New Deal that would see broad environmental reform and job creation.
Warren, who previously worked as an academic, is a progressive Democrat also considered to be on the left of her party. She is running for the party's 2020 presidential nomination, having formed an exploratory committee in December. She formally launched her bid in February.
Warren's campaign focuses on ending "corruption" in Washington, rebuilding the middle class and creating "a foreign policy for all," among other progressive goals.
Other political figures on this year's Time list include President Donald Trump, House Speaker Nancy Pelosi and New Zealand Prime Minister Jacinda Ardern. Former first lady Michelle Obama, Pope Francis and Christine Blasey Ford, who accused Supreme Court Justice Brett Kavanaugh of historic sexual assault, also feature on the list.