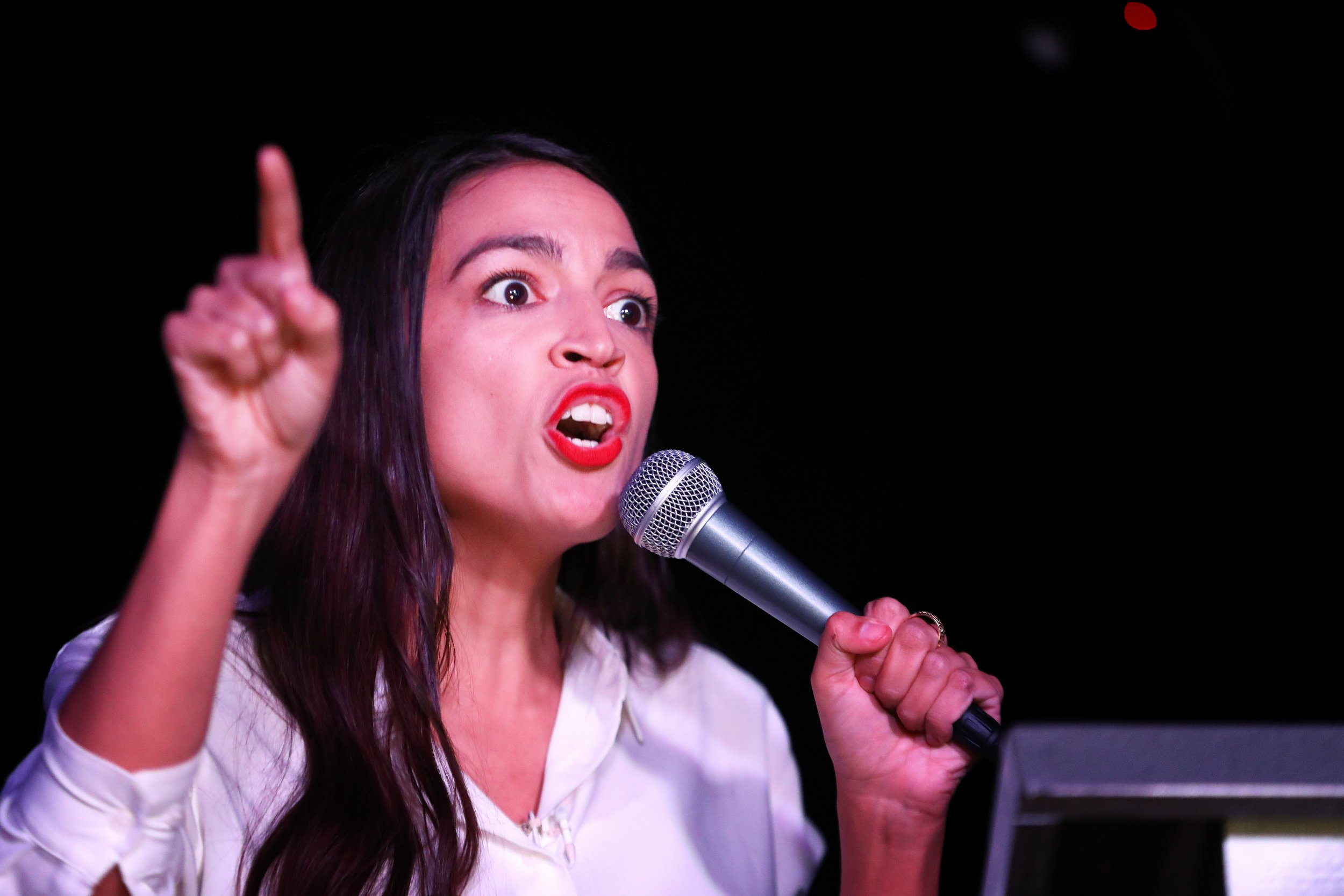 Democratic Congresswoman-elect Alexandria-Ocasio Cortez shot back at first son Donald Trump Jr. on Friday afternoon after he mocked her with a meme on Instagram suggesting that Americans would be eating dogs if they supported ideas for a socialist economy.
"I have noticed that Junior here has a habit of posting nonsense about me whenever the Mueller investigation heats up," Ocasio-Cortez tweeted. "Please, keep it coming Jr - it's definitely a 'very, very large brain' idea to troll a member of a body that will have subpoena power in a month."
She finished with: "Have fun!"
Democrats regained control of the House of Representatives from Republicans in the November midterm elections.
Trump Jr. on Thursday posted a meme with an image of Ocasio-Cortez with "Why are you so afraid of a socialist economy?" on top, and below it, an image of his father President Donald Trump and "Because Americans want to walk their dogs, not eat them."
The first son included the caption, "It's funny cuz it's true!!!"
Ocasio-Cortez, who will become the youngest woman to take a seat in Congress in January, at age 29, ran a democratic socialist platform. Her tweet at Trump Jr. comes as special counsel Robert Mueller is expected to release a report on two of the president's former associates.
Trump Jr. reportedly has told his friends he expects an indictment from Mueller, who is investigating Russian interference and possible collusion with the Trump campaign in the 2016 presidential election. Mueller is focusing on a June 2016 Trump Tower meeting that Trump Jr. attended with a Russian lawyer who offered damaging information on his father's election opponent Hillary Clinton.