Ex DNC Official: Ocasio-Cortez 'and Her Friends' Don't Understand That Negotiations 'Don't Happen' On Twitter, Facebook
A former Democratic National Committee (DNC) official criticized the way that progressive Representative Alexandria Ocasio-Cortez and other freshman Democrats have on occasion taken an oppositional stance toward their party's leadership, suggesting they don't yet understand how political negotiations work.
Jose Aristimuño, who formerly served as the deputy national press secretary of the DNC, made the comments on Fox News' America's Newsroom, saying that he did not think that Ocasio-Cortez would be able to drive the Democratic party to the left.
"I don't think Alexandria and her friends ... they haven't learned, they haven't been in Congress enough to understand that negotiations happen in Congress," Aristimuño said. "They don't happen on Twitter, they don't happen on Facebook. She doesn't seem to understand that yet. Maybe later on she will understand it."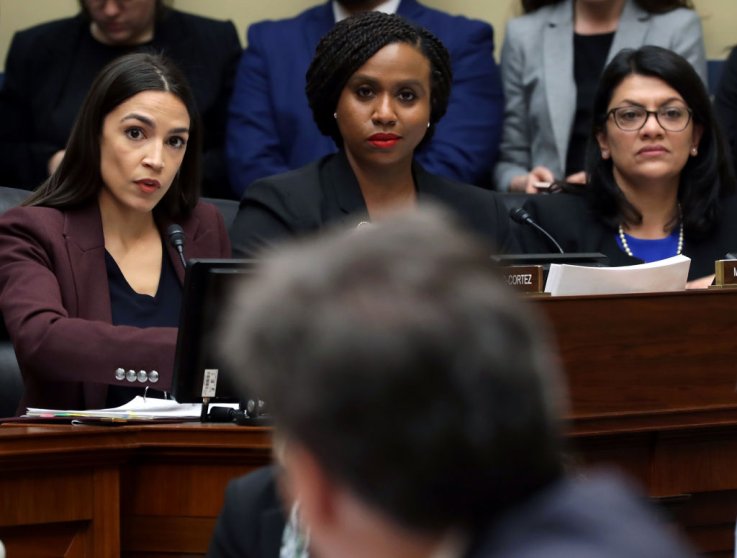 He then praised Speaker of the House Nancy Pelosi, a Democrat from California, saying he believed she's done a "tremendous job." Aristimuño explained that he thinks Pelosi is "trying to understand the left [of her party]." He argued that the speaker recognizes that she must work with Republicans to get stuff done.
In comments to The New York Times published on Saturday, Pelosi took aim at Ocasio-Cortez, as well as Democratic Representatives Ilhan Omar of Minnesota, Rashida Tlaib of Michigan and Ayanna Pressley of Massachusetts. "All these people have their public whatever and their Twitter world," Pelosi said. "But they didn't have any following. They're four people and that's how many votes they got."
Her comments came after the four representatives vocally opposed a Republican bill that Pelosi and many Democrats ended up supporting at the end of last month. The legislation provided $4.6 billion in additional funding for the Department of Homeland Security to deal with the increasing number of detained migrants. However, it did not include requirements for additional oversight or protections for detained migrants. That led the block of progressive freshmen in Congress to oppose the bill. They argued that Democrats were giving DHS a blank check to continue abusing and mistreating migrants.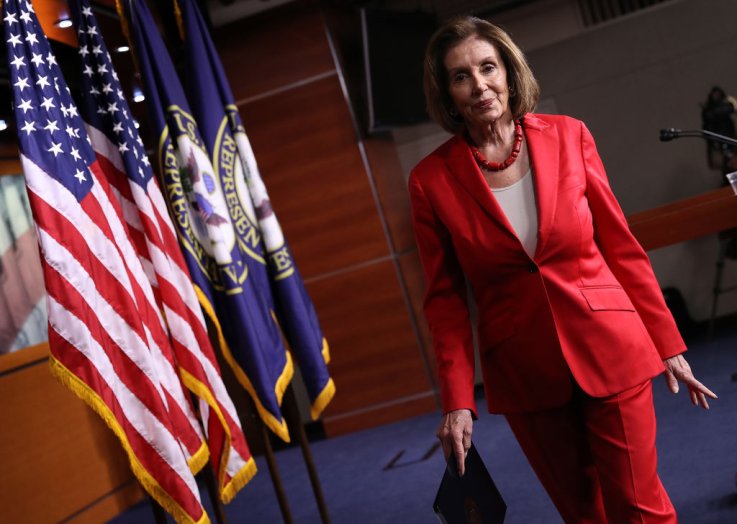 Pelosi has previously been dismissive of the progressive wing of her party, saying in an April interview with CBS News' 60 Minutes: "That's like five people."
Ocasio-Cortez responded to Pelosi's most recent criticism with a Twitter post on Saturday, writing: "That public 'whatever' is called public sentiment. And wielding the power to shift it is how we actually achieve meaningful change in this country."
Omar retweeted her colleague's post, adding: "You know they're just salty about WHO is wielding the power to shift 'public sentiment' these days, sis. Sorry not sorry."
Ex DNC Official: Ocasio-Cortez 'and Her Friends' Don't Understand That Negotiations 'Don't Happen' On Twitter, Facebook | U.S.