Steve Scalise Says Alexandria Ocasio-Cortez 'Shouldn't Look the Other Way' as Her Twitter Supporters Mock Him for Surviving Mass Shooting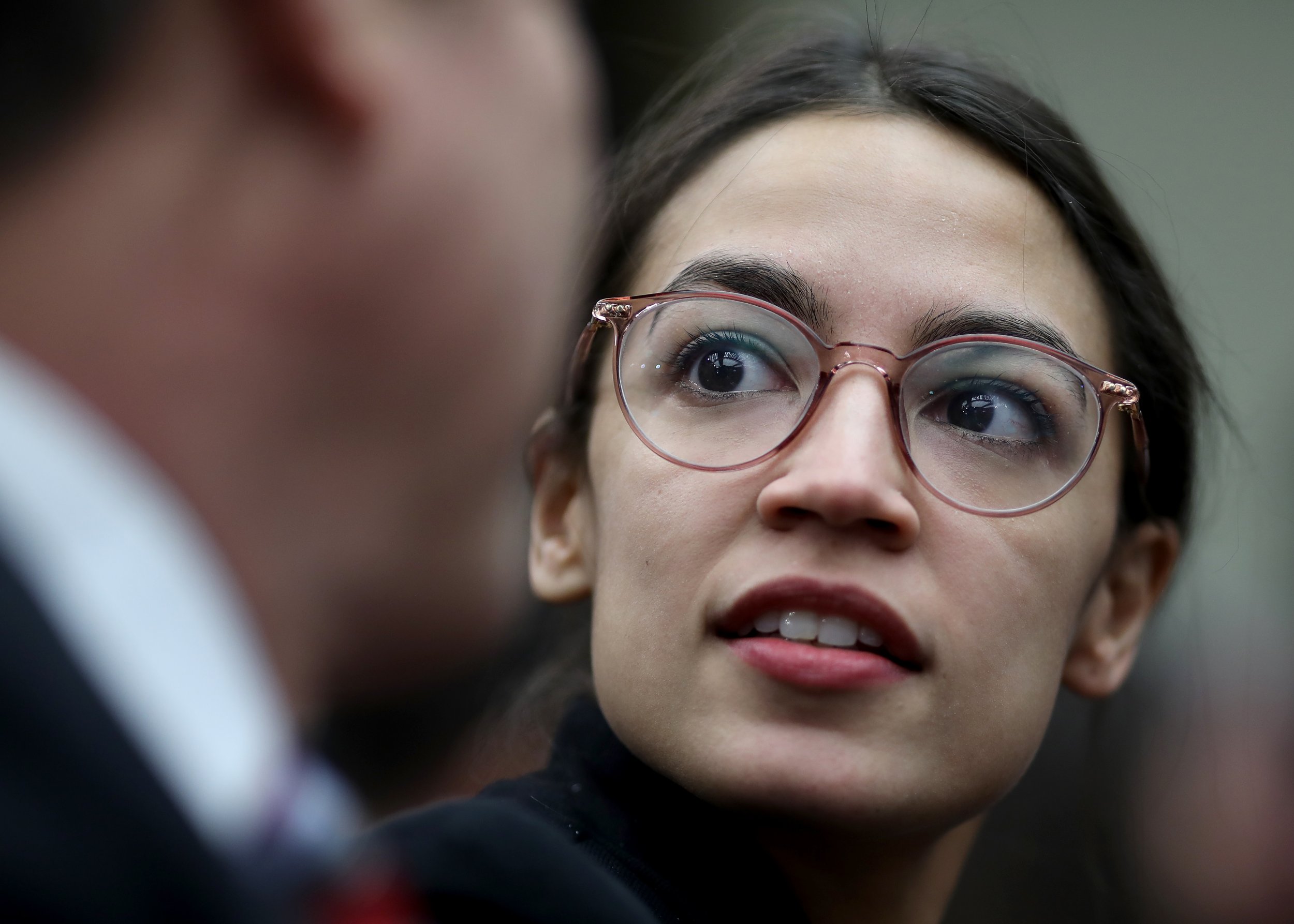 Steve Scalise urged Alexandria Ocasio-Cortez to speak out against her Twitter supporters who abused and mocked him over his surviving a mass shooting after the two clashed in a debate about tax policy.
Scalise, a Louisiana Republican and House Minority Whip, and Ocasio-Cortez, a New York House Democrat, have sparred over her call for a 70 percent top marginal tax rate on the highest earners in America to help fund her proposed Green New Deal.
Read more: Alexandria Ocasio-Cortez zings the House Republicans who booed her
He framed the tax rate, which would only apply to people earning more than $10 million a year, as Democrats wanting to "take away 70 percent of your income and give it to leftist fantasy programs" in a tweet.
Ocasio-Cortez hit back on Twitter, accusing Scalise of misunderstanding marginal tax rates and saying the "GOP works for the corporate CEOs showering themselves in multi-million bonuses; not the actual working people whose wages + healthcare they're ripping off for profit."
While many Democrats and Republicans debated the issues, Scalise highlighted a handful of tweets making light of his surviving the 2017 congressional baseball shooting by James Hodgkinson, who hated President Donald Trump and the GOP.
"She's [AOC] got better aim than James Hodgkinson, that's for sure," one user tweeted in response to another who told Ocasio-Cortez to "snipe his ass." Another user wrote "kick his cane" in reference to Scalise's use of a walking aid as a result of the shooting.
Appearing on Sean Hannity's Fox News show Monday night, Scalise said, "She ought to own up and say look, this isn't something that I condone," though he also said she did not "directly" own responsibility for the offending tweets.
"But she shouldn't condone it either, and you shouldn't look the other way," Scalise said. "We shouldn't tolerate either side—our friends or our enemies—in a political debate to encourage or incite violence against another person."
He added: "I thought it was an important debate to go back and forth on and then you saw some of that stuff and I said look, I'm not going to engage in that kind of violence.
"When you incite violence against someone else, that's not the way we act in this country. If you want to debate the merits, then go ahead. That's what's great about this country. Frankly, if you're losing the debate, that's when you usually have to resort to name calling."