Alexandria Ocasio-Cortez Will Pay Interns $15 'At Least' Per Hour, Unlike 96 Percent of House Democrats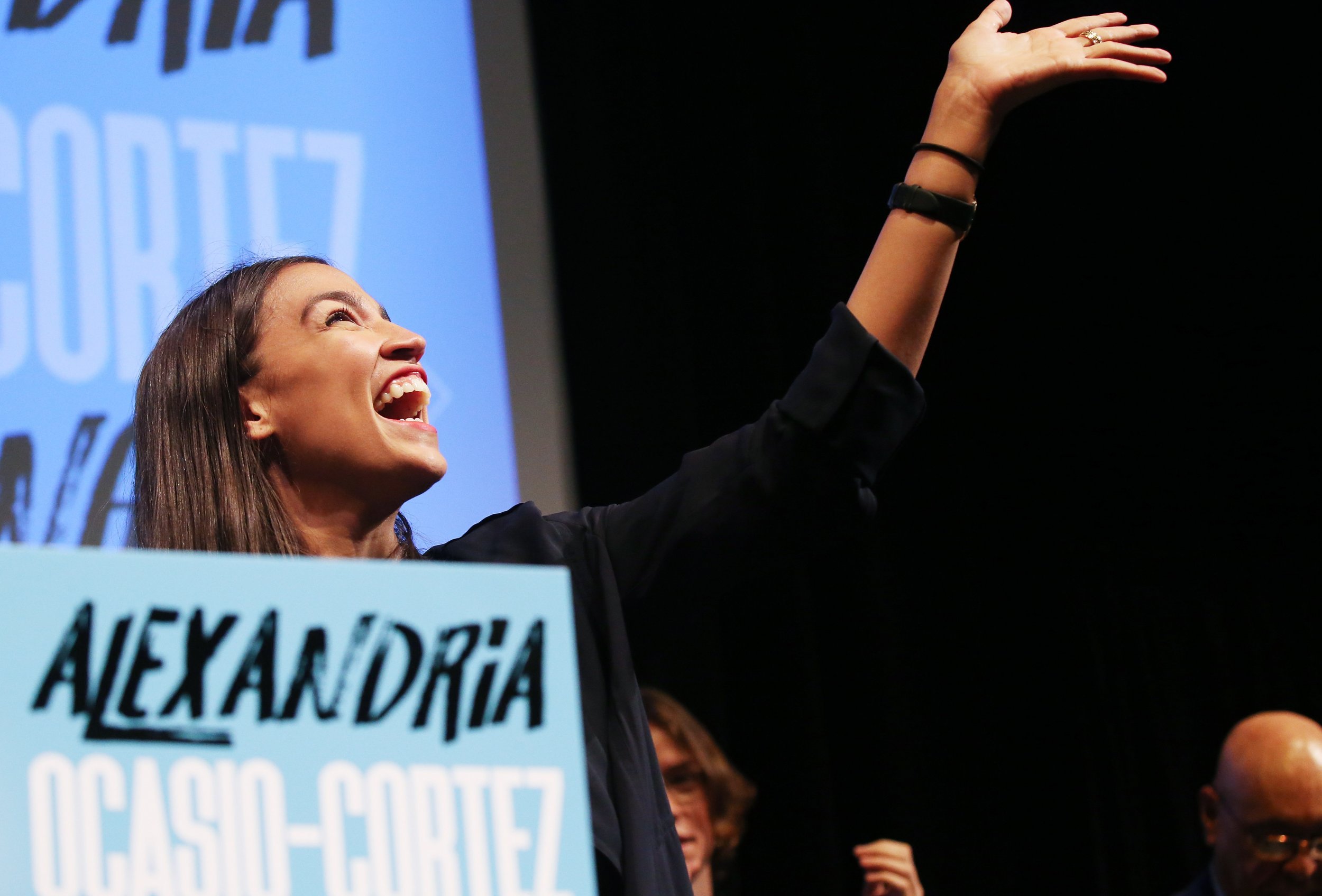 Congresswoman-elect Alexandria Ocasio-Cortez will reportedly pay interns she hires a minimum of $15 per hour, unlike most Republican and even more Democratic representatives.
Ocasio-Cortez's chief of staff Saikat Chakrabarti confirmed to The Washington Post that the democratic socialist taking her House seat in January will pay "at least" $15 hourly to her interns.
That would be a huge gesture considering a study by Pay Our Interns last year found that only 3.6 percent of interns for House Democrats were paid and 8 percent of interns for House Republicans were compensated. Senators offered more paid internships but the percentages weren't great either—31 percent of Democrats and 51 percent of Republicans.
Ocasio-Cortez's chief of staff confirmed her internships would be paid, a day after she addressed the issue on Twitter.
"Gotta love the rich irony of Congressmen asking 'How are you going to pay for it?' suddenly grow awfully quiet when called out on their expectation that part-time workers magically invent money to work for free," she wrote on Twitter, and quote tweeted a post by Bloomberg reporter Steven Dennis.
Dennis on Monday tweeted about the unfairness of lawmakers still seeking unpaid interns in 2018, given the high cost of living in Washington, D.C.
"Apartmentsdotcom lists zero apartments under $1,000 a month on Capitol Hill. Zero," Dennis tweeted. "That seriously limits who can afford to take an internship." The reporter then provided an image showing that the only listings for apartments renting out under a grand a month were outside of Capitol Hill.
Ocasio-Cortez's apparent commitment to pay interns at least $15 hourly keeps with what her job posting promised.
"Salary and benefits for all roles will be competitive with similar positions in other congressional offices," the posting states.
The unpaid internship issue came up for Senate Minority Leader Chuck Schumer as well. The Democratic leader on Monday posted a position opening for an "unpaid press intern." The posting stated that Schumer's office "seeks full-time, unpaid interns in Washington, D.C., starting in late December or early January. Part-time interns will be considered but candidates with full-time availability will be given preference. It is preferable if the candidate can continue to work through the fall and into May."
A spokesman for Schumer's later told the Daily Dot that it was erroneously posted and that "eligible" interns would get stipends in January.