Alexandria Ocasio-Cortez Wonders What Donald Trump May Be Hiding in His Tax Returns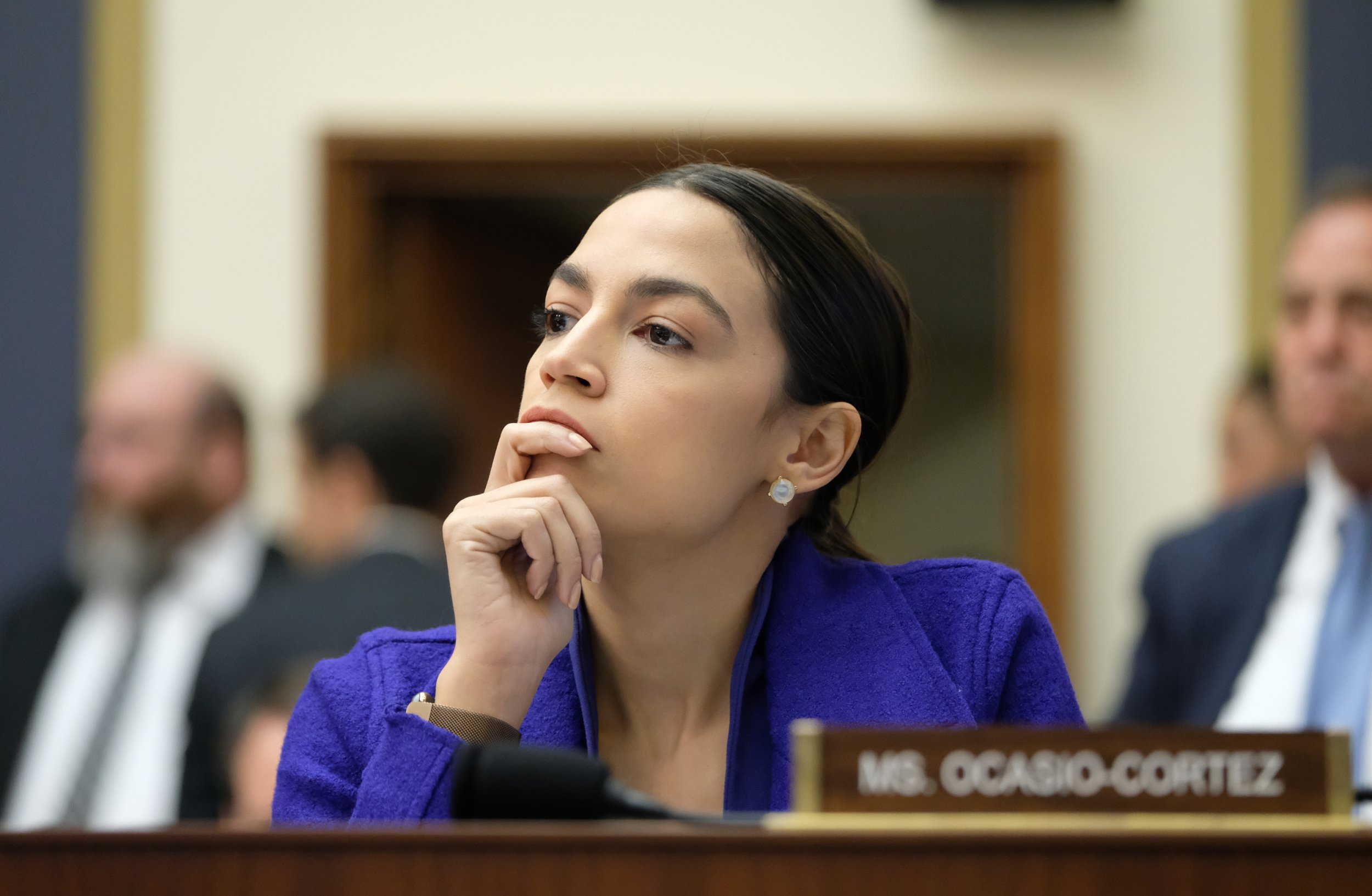 After The New York Times obtained a decade's worth of President Donald Trump's tax information showing more than $1 billion in business losses over that time, New York Representative Alexandria Ocasio-Cortez suggested that the leader might have some explaining to do.
"Wouldn't you think someone who personally lost over a BILLION dollars ('more than nearly any other taxpayer in America') [might] be vulnerable to shady activity to get out of that hole?" Ocasio-Cortez tweeted on Tuesday evening, after the Times' findings came to light.
"If they became the most powerful public servant in America, wouldn't you want to see their taxes?" Ocasio-Cortez said.
Of course, the New York representative was only speculating. However, Ocasio-Cortez is far from being the only one wanting to see the president's tax returns, with former federal prosecutor and CNN legal analyst Renato Mariotti responding that he would "want to see the President's tax returns no matter what."
"Congress has the authority to obtain them," Mariotti said, before suggesting that Ocasio-Cortez convince her colleagues to "use potential conflicts of interest as a rationale" for seeking out Trump's tax returns "instead of the need to oversee presidential audits. It's stronger."
In the Times' exposé, journalists Russ Buettner and Susanne Craig paint a picture of Trump's "decade in the red" between 1985 to 1994, during which they say the billionaire's businesses were "in far bleaker condition than was previously known."
The situation was so dire that, as Ocasio-Cortez noted in her tweet, Trump appeared to have lost "more money than nearly any other individual American taxpayer," the journalists wrote.
The printouts from Trump's official Internal Revenue Service tax transcripts obtained by the Times suggest that in 1985, Trump had reported losses of $46.1 million from his core businesses, including casinos, hotels and retail space in apartment buildings.
By the time his memoir, Trump: The Art of the Deal, had reached bookstores two years later in 1987, the real estate magnate had already been in "deep financial distress, losing tens of millions of dollars on troubled business deals," the journalists state. And in the years that followed, he continued to lose more money, to the tune of $1.17 billion in losses over a decade.
The losses Trump's businesses suffered came to an amount so large that the then-businessman would have been able to avoid paying income tax for eight of those years, the Times reported.
"The president got massive depreciation and tax shelter because of large-scale construction and subsidized developments," a senior White House official said in a statement earlier this year, according to the Times. "That is why the president has always scoffed at the tax system and said you need to change the tax laws. You can make a large income and not have to pay large amount of taxes," they said.
Trump's lawyer, Charles Harder, told the Times in a statement on Saturday that its characterization of Trump's tax information was "demonstrably false" and accused the paper of "highly inaccurate" reporting, but the lawyer stopped short of identifying any specific errors in the paper's report.
While Trump has indeed "propelled to the presidency, in part, by a self-spun narrative of business success and of setbacks triumphantly overcome," Buettner and Craig note, the U.S. leader has largely attributed those setbacks to the recession that hit the U.S. in 1990.
However, the tax information obtained by the Times presents a vastly different picture—one that draws into question just how strong Trump's grasp of the "art of the deal" really was and one that is sure to bolster demand to see the president's tax returns.