Alexandria Ocasio-Cortez Praises AEW Wrestler Cody Rhodes: This Is 'What Growth Looks Like'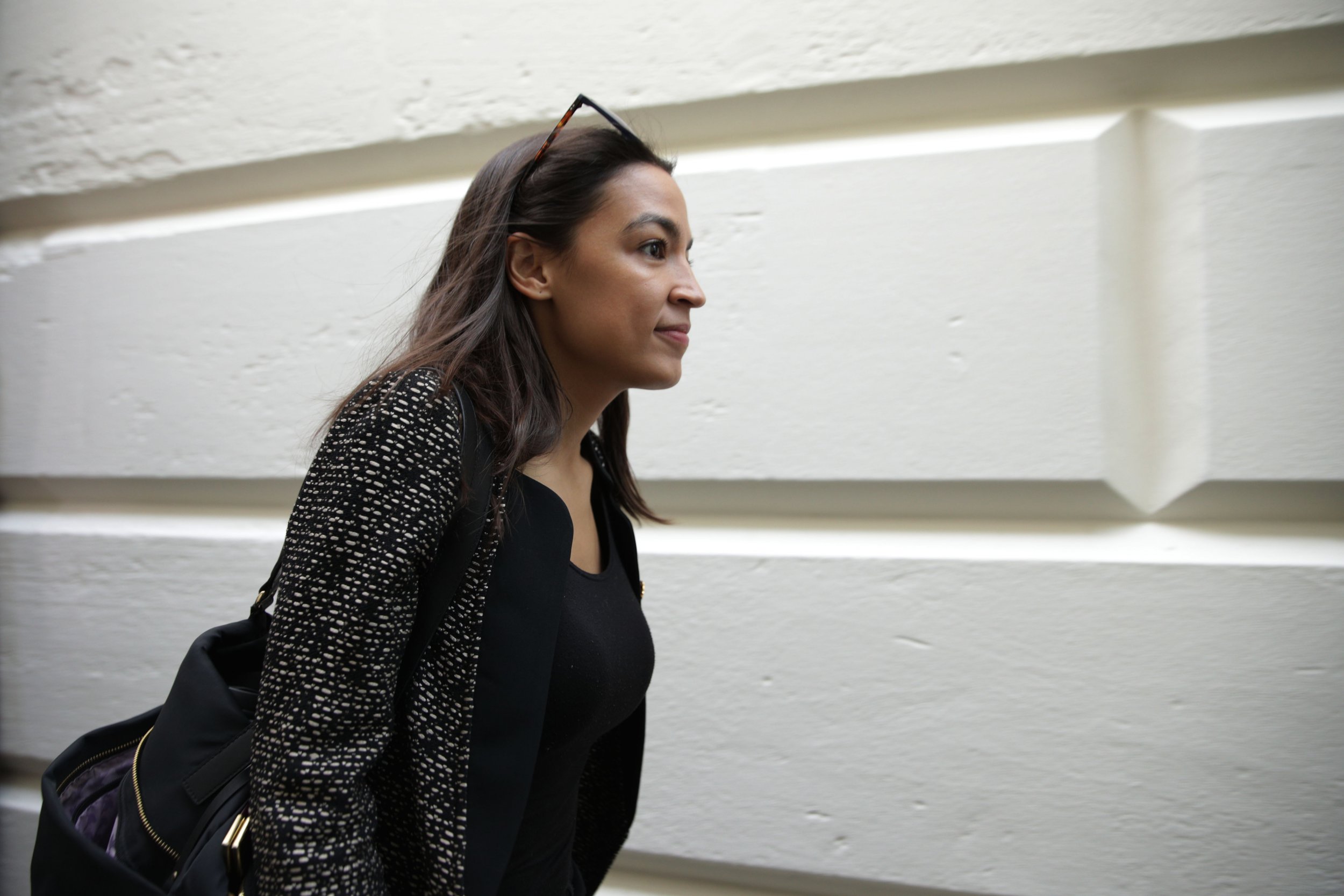 Freshman congresswoman Alexandria Ocasio-Cortez has been making waves outside politics this weekend. On Sunday, the representative weighed in on race and diversity in the world of professional wrestling.
On Saturday, All Elite Wrestling (AEW) executive vice president Cody Rhodes discussed the new company's focus on diversity with reporters after its "Double or Nothing" show in Las Vegas. AEW was founded in January by Tony Khan, son of business tycoon Shahid Khan.
Asked about AEW's approach, Rhodes, son of wrestling legend Dusty Rhodes, brought up an experience from his interracial marriage. In an exchange shared on social media by Andreas Hale of the Sporting News, Rhodes told reporters about the time he told his wife, Brandi, that he didn't "see color."
According to Rhodes, Brandi, who is black, said in response: "Well, then you don't see my experience."
He continued: "I thought, 'Oh, you're right. I can't just say that.' You need to be able to see that experience and at least understand it."
Commenting on AEW's work, he added: "The old territory system of 'just one.' That's out. The best wrestlers are gonna field the game and that's a very diverse profile. I'm really proud of it. We're gonna promote them as wrestlers. We're not gonna make it a PR element for us. And I'm really proud of that because it's about the wrestling." AEW's roster includes openly gay athlete Sonny Kiss and Nyla Rose, the first transwoman to sign with a major American wrestling company.
Ocasio-Cortez tweeted out a clip of the exchange, writing: "This exchange is a promising peek into what growth looks like in our national discourse on race. Thanks for sharing your experience in this powerful moment, [Cody Rhodes]."
Brandi Rhodes—herself a professional wrestler—was one of more than six thousand Twitter users to retweet Ocasio-Cortez' comment, sharing the post with three heart emojis. Currently AEW's chief brand officer, she is the first African American woman to work as an executive in a North American wrestling promotion, according to sports website The Undefeated.
On Thursday the outlet published a wide-ranging interview with Brandi, in which she explained that some people have tried to discount her experiences. Recalling another interview, she said: "[The interviewer] had said, 'Y'know, I feel like people don't credit you a lot in these movements that you're spearheading because you're married to a white man,' and I said, 'Well, that could very well be true, but that doesn't take it away from me.' I'm still black. I'm still a female. And I'm still the first.
"People can have different prejudices if they want to, and that's their prerogative, but it doesn't change the effect that I'm having, it doesn't change the work that I'm doing, and it doesn't change where I'm going."