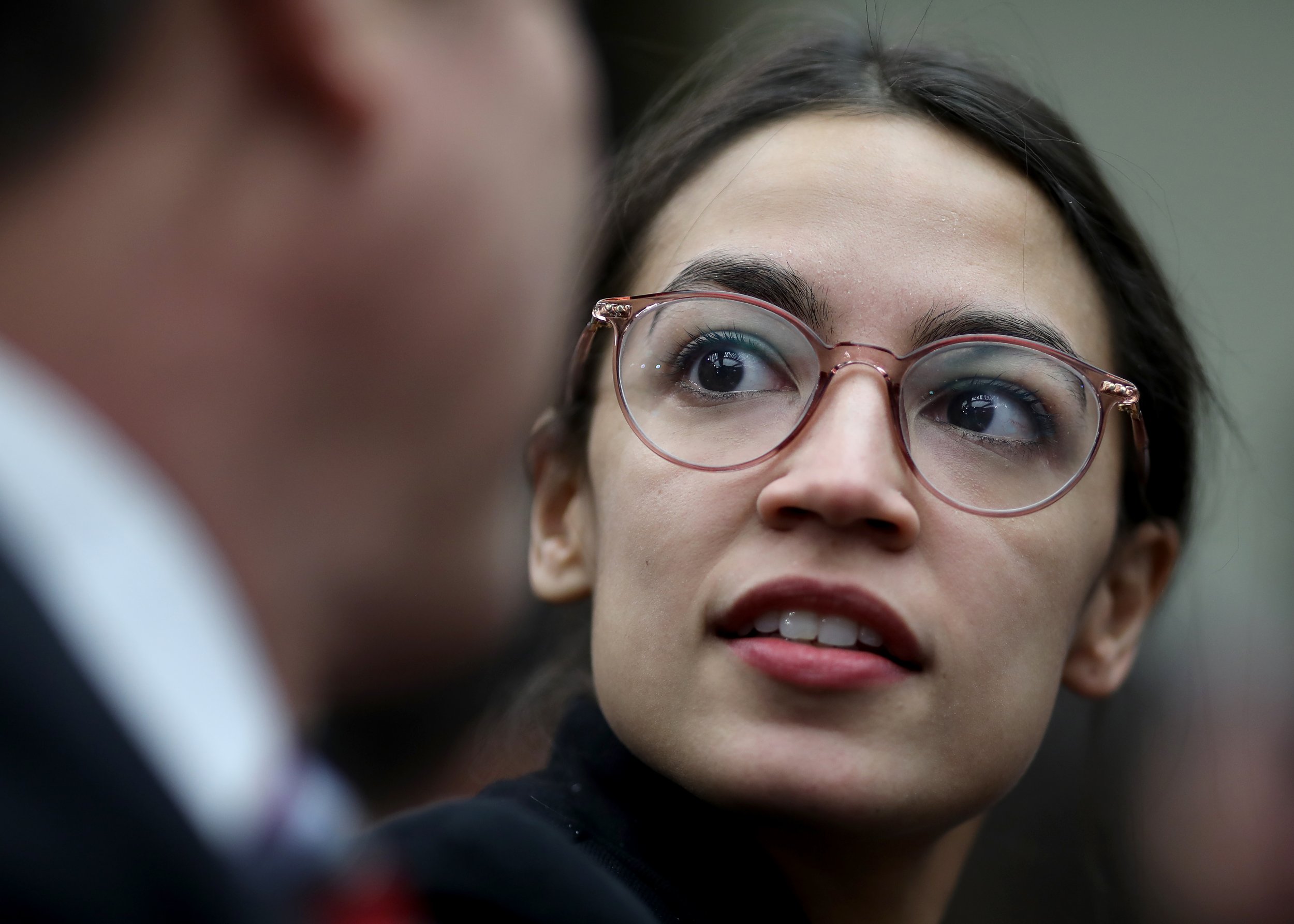 On Sunday, teenage climate activist Greta Thunberg—who at the age of 15 addressed world leaders at the recent United Nations Climate Change Conference in Poland—appeared on CNN and delivered a stark message to a political class that she said had "failed" society.
In response, Alexandria Ocasio-Cortez—representative-elect for New York's 14th Congressional District—tweeted a clip of the interview and used it to highlight the lack of young voices in the U.S House of Representatives.
Read more: Alexandria Ocasio-Cortez says lawmakers should lose their salaries too when they shut down the government
"The age difference between myself + oldest House members is ~60yrs," Ocasio-Cortez wrote in the tweet. "For better or worse, young people will live in the world Congress leaves behind. That's why I focus on our future: addressing climate change & runaway income inequality, ending school-to-prison pipelines, etc."
Among those who replied to the post was NBC12 chief meteorologist Jim Duncan, who pointed out that the experience older people have means their views on issues that affect younger generations should not be discounted.
"As a 60+ person I would hope age not considered a disqualifier for thoughtful contributions to our society," Duncan said.
Ocasio-Cortez responded to the comment by saying that age is "absolutely" not a disqualifier for thoughtful contributions, saying: "I have spoken in the past about how youth is not an embodiment of age, but of attitude—a willingness to risk for what is right, among others. We also shouldn't be afraid to acknowledge the dearth of young elected officials + those implications."
"The mentorship of elders is what got me here," she continued. "In Latinx + Indigenous communities, elder is an honorific that doesn't come with age—it comes w/ univ acknowledgement of wisdom. But to delay large action on climate doesn't include the wisdom of elders nor the urgency of youth."
Ocasio-Cortez's initial tweet was in response to an interview Thunberg gave to CNN's Fareed Zakaria in which the 15-year-old Swede talked about her speech at COP24 (the recent round of U.N. climate talks that took place in Katowice, Poland), her protests outside the Swedish parliament and her plans for the future.
"My message to the people in general is that we have to understand the emergency of the situation and we need to realize that our political leaders have failed us," Thunberg said. "We must make our voices heard to put pressure on the people in power and say to them we're not going to allow this to continue anymore.
"We young people must hold the older generations accountable for the mess they have created and expect us to live with, and say to them you cannot continue risking our future like this. We need to get angry, and transform that anger into action," Thunberg said.