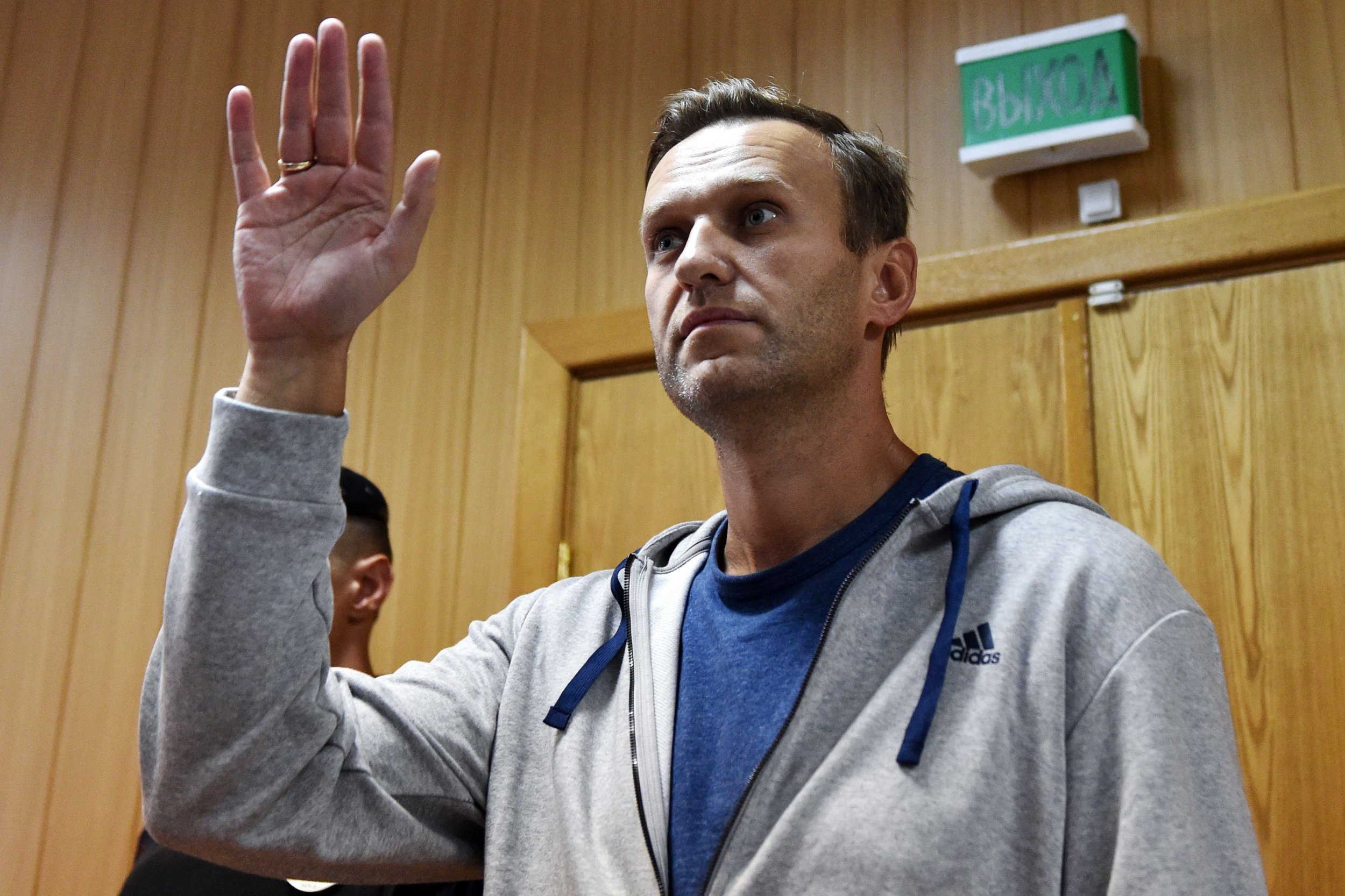 Alexei Navalny, a leading figure of the Russian opposition has been released from jail on Sunday after three weeks.
Navalny was arrested on September 24 on charges of staging an illegal protest last month. His detention came the same day he completed an earlier 30 days sentence for organizing a political rally back in January.
The 42-year-old left a detention center in the south of the Russian capital early on Sunday morning and vowed to continue protesting against the Kremlin.
"Over the 50 days I have been in jail we have seen yet more evidence that this regime is in complete decline," he was quoted as saying by Agence France-Presse.
"If anyone thinks that with arrests […] they can scare or stop us, that is clearly not the case."
There are reportedly concerns amid the Kremlin elite as to whether Navalny can capitalize on widespread discontent in Russia over retirement age reforms. This policy is deeply unpopular and has dented Russian President Vladimir Putin's approval ratings.
The demonstration that saw Navalny arrested for a second time was aimed at the widely unpopular pension reforms ushered in by Putin's government.
The protest also coincided with regional elections held last month, which saw a surprising defeat for the Kremlin, as the ruling United Russia party lost in at least two regions.
Leonid Volkov, one of Navalny's main allies, said at the time of the arrest that the government had "to take it out on someone because of all their defeats and failures of the last weeks".
Amnesty International has previously described Navalny as a prisoner of conscience, insisting he had committed no crime and that his actions did not warrant an arrest.
However, according to AFP, his supporters are growing worried the two arrests could lead to authorities to open a criminal case against Navalny, which could result in a lengthy jail term.
Navalny was barred from running in the last presidential election, which was won by Putin, due to a criminal conviction. He said the charges had been trumped up.
Meanwhile, the Kremlin is reportedly looking for a way to allow the Russian president to stand again in 2024, despite the constitution forbidding what would be a third consecutive term.
The head of Russia's Constitutional Court Valery Zorkin said in an article published in the Kremlin mouthpiece, Rossiskaya Gazeta that Russia's constitution, adopted in 1993, is outdated, and that needed some "delicate changes."