Alexei Navalny 'Poisoning' Video Shows Anti-Putin Activist Crying Out in Pain
Video footage has emerged of Russia opposition leader Alexei Navalny crying out in pain during a flight from Siberia to Moscow, having reportedly been poisoned by an unknown substance during his journey.
The pro-democracy leader—who has previously been attacked and jailed multiple times for his work campaigning against Russian President Vladimir Putin's oligarchic brand of authoritarianism—was taken to hospital on Thursday after his plane made an emergency landing in the Siberian city of Omsk, according to his press team.
The 44 year old fell unconscious and was put on a ventilator, according to his press secretary Kira Yarmish, who detailed the incident on Twitter. Russian state news agency Tass reported that Navalny is in a critical condition, citing a doctor at the hospital where he is being treated.
Yarmish said Navalny believes he drank poisoned tea while at the airport in the Siberian city of Tomsk. "We assume that Alexei was poisoned with something mixed into his tea," she wrote on Twitter. "That was the only thing he drank this morning. The doctors say that the toxin was absorbed more quickly because of the hot liquid."
Video from the plane published by the Life news channel—the owners of which have close ties to the Kremlin—showed medical staff rushing to treat Navalny, who could be heard moaning in pain. More footage showed him being taken off the aircraft in Omsk to a waiting ambulance.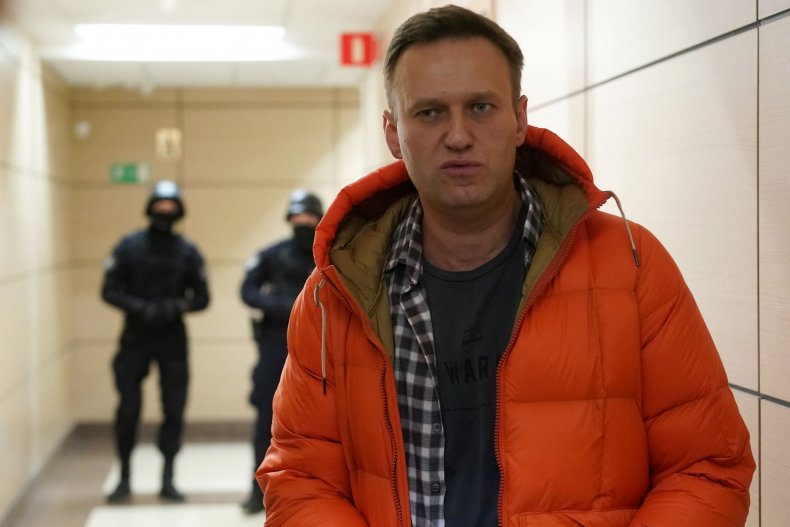 Yarmish linked Thursday's incident to a suspected poison attack on Navalny last year, when the activist suffered an acute allergic reaction while in a Moscow jail. He was serving a 30-day sentence for urging Russians to attend anti-government protests in the capital, which erupted after the Kremlin blocked certain candidates from standing in local elections.
"Clearly the same thing has happened again," Yarmish wrote of Thursday's apparent poisoning. She also said the intensive care unit where Navalny is being treated was full of police officers, who were trying to get an explanation from doctors as to what had happened. She alleged that one doctor, having seen her in the corridor, took officers into a room to speak in private.
Navalny had been in Siberia to support candidates for upcoming local elections, in which some 40 million Russians will go to the poll next month, the Guardian reported.On Wednesday, he posed with supporters in Tomsk and posted a photograph on Instagram, declaring: "These crooks won't kick themselves out of office."
The graphic below, provided by Statista, illustrates the state of democracy in post-Soviet Eurasia.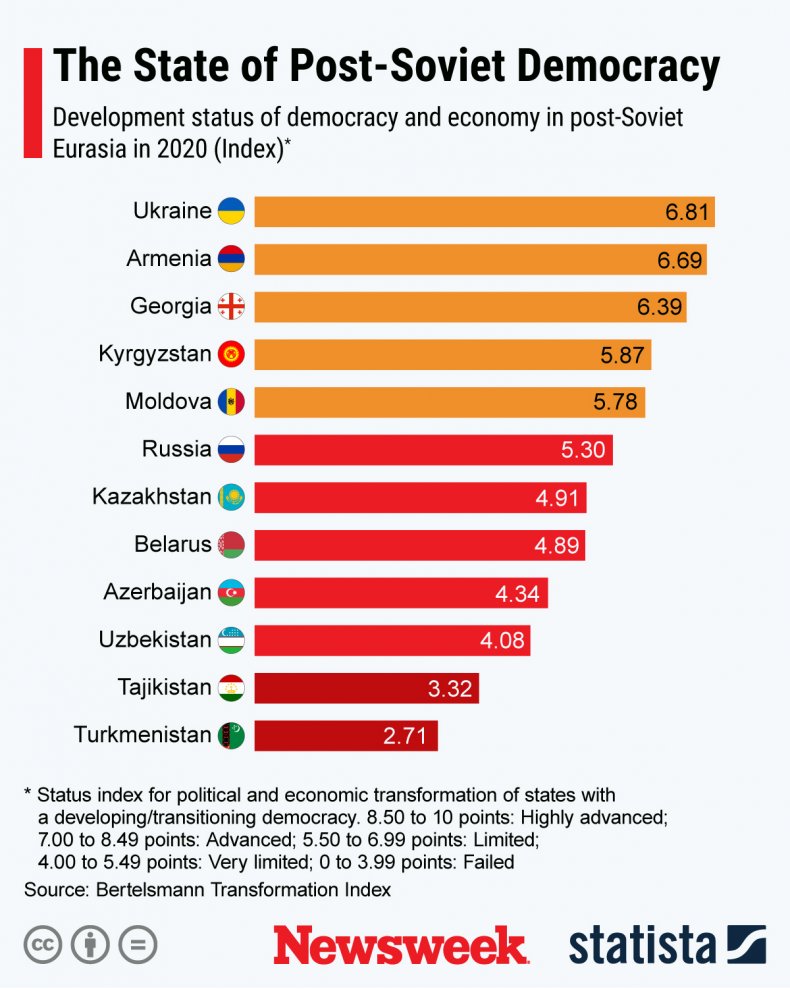 Update: 8/20/20: This article was updated to include an infographic.